Popstar: Never Stop Never Stopping: Blu-ray review
By Tribute on September 13, 2016 | Leave a Comment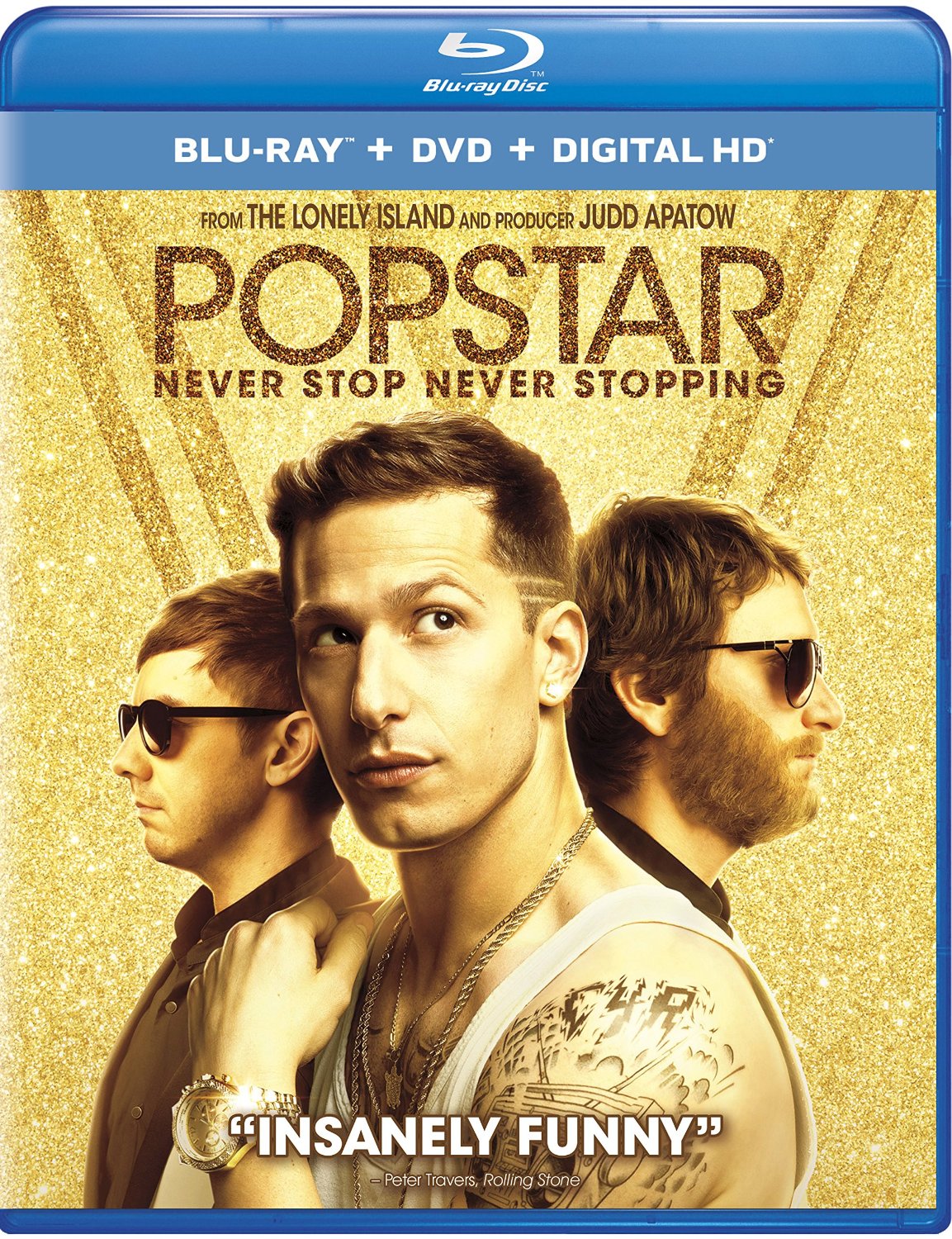 As a fan of Andy Samberg and his comedy trio The Lonely Island, I was excited to check out Andy's musical "mockumentary" titled Popstar: Never Stop Never Stopping.
In this parody of music documentaries such as Justin Bieber: Never Say Never, the film follows Andy as celebrity Conner4Real. Conner is a world-famous recording artist with a huge fanbase, but as we see at the beginning of the film, he started his career in the musical trio "The Style Boyz."
As we see the boys in a music video for their big hit "Karate Boy," they are ironically proclaimed as talented stars, yet shown as incompetent musicians. What makes this movie truly stand out are the cameos from real-life celebrities, raving about the boy band or playing odd roles.
"Are you kidding me, that song changed my life," claimed hip hop artist Nas, so convincingly that I would love to see him act in more movies. As for their single "I'm So Humble," Mariah Carey satirically stated, "I instantly connected with it, because I'm the most humble person I know."
Even Usher makes an appearance, falsely confessing that his dance skills were inspired by the Style Boyz's move called the "Donkey Roll." But as Conner is clearly shown as the breakout star of the group, The Style Boyz eventually disband. Of course, the other two band members are played by the other two Lonely Island members, Akiva Schaffer and Jorma Taccone, who co-wrote the movie with Andy.
Jorma plays Owen, who has gone from producing Conner's music, to being Conner's personal and demeaned DJ. Meanwhile, Akiva plays Lawrence, a lyricist so tired of Conner taking credit for his work, that he becomes a farmer whose hobby is making bad wood sculptures.
But when Conner's second album "Connquest" is a flop, and his fan, popular rapper Hunter, surpasses him in popularity, Conner is forced to do whatever he can to stay in the spotlight.
While the film is a parody of music documentaries, it also cleverly spoofs celebrities, relentless self-promotion, reality TV, and bad song rhymes of today's pop culture and music world. As I mentioned, my favorite element of the film is the epic list of celebrity cameos that will have you wondering how in the world they managed to get so many.
We have Pink, Adam Levine, Carrie Underwood, 50 Cent, Ringo Starr, Simon Cowell, Emma Stone, Jimmy Fallon, Snoop Dogg, Justin Timberlake (who has already collaborated with The Lonely Island on skits and songs before), Sarah Silverman as Conner's publicist, Tim Meadows as his manager, Joan Cusack as his mother, and even more.
As Andy, Akiva, and Jorma are all from SNL, there's no doubt that they are hilarious actors. If you're a fan of absurd, ridiculous humor, and satirical music videos, or just The Lonely Island in general, then you should definitely check out this movie. ~Natalia Makarski
Special Features: Deleted Scenes, Music Videos, Gag Reel, Interview Outtakes, Bonus Footage, How to Donkey Roll, Big Boy Freestyle, Frog Jizz, Shooting Hoops, "Turn Up The Beef" Backstory, Sex Tape, Fun at CMZ, Commentary With Directors/Co-Writers Akiva Schaffer & Jorma Taccone And Co-Writer Andy Samberg.
If you've watched Popstar: Never Stop Never Stopping, you might want to rate and review the movie yourself by clicking here.
---
---
---
Similar Articles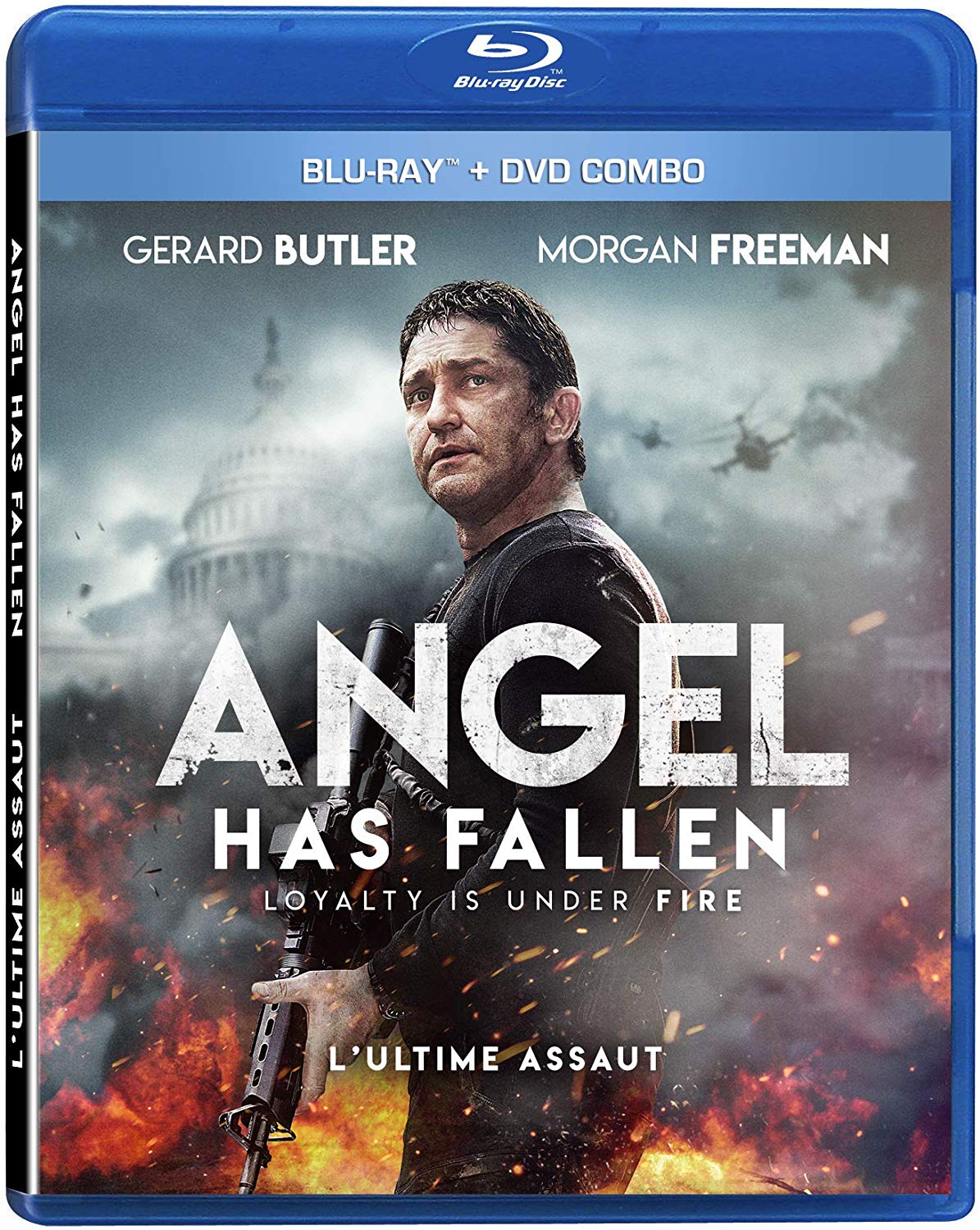 November 26, 2019 | Leave a Comment
The box office hit Angel Has Fallen starring Gerard Butler is now available on DVD and Blu-ray! Check it out plus the other home releases available today.
---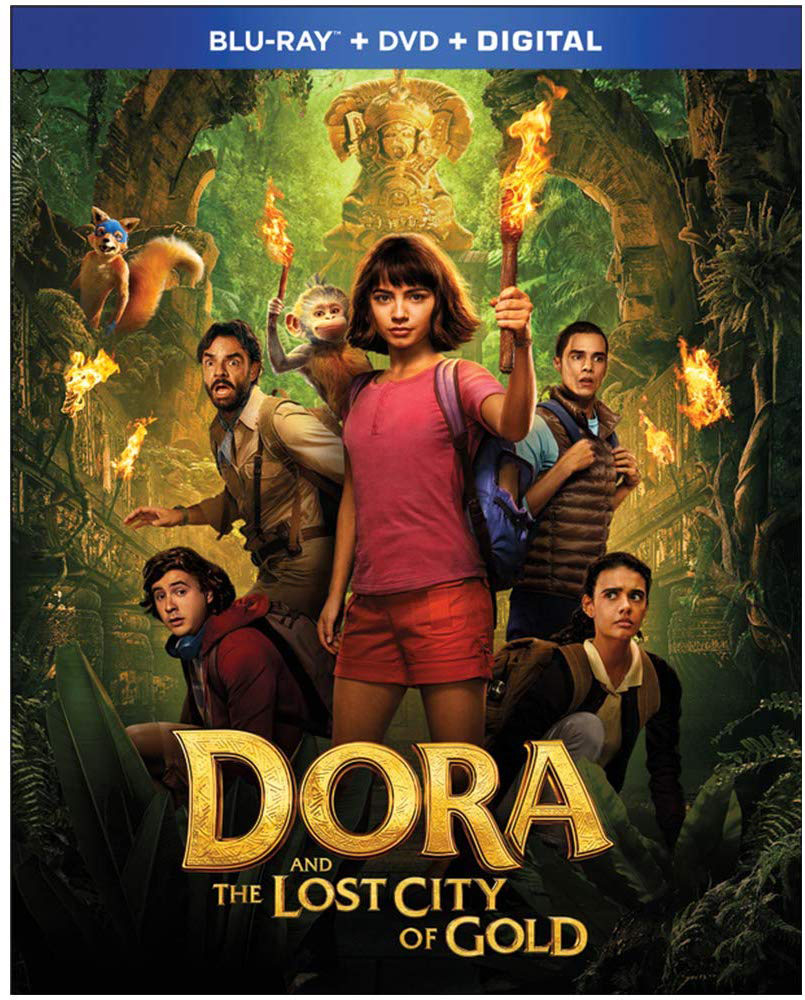 November 19, 2019 | Leave a Comment
The popular theatrical releases Dora and the Lost City of Gold and Blinded by the Light are now available on Blu-ray and DVD, plus more to enjoy at home!
---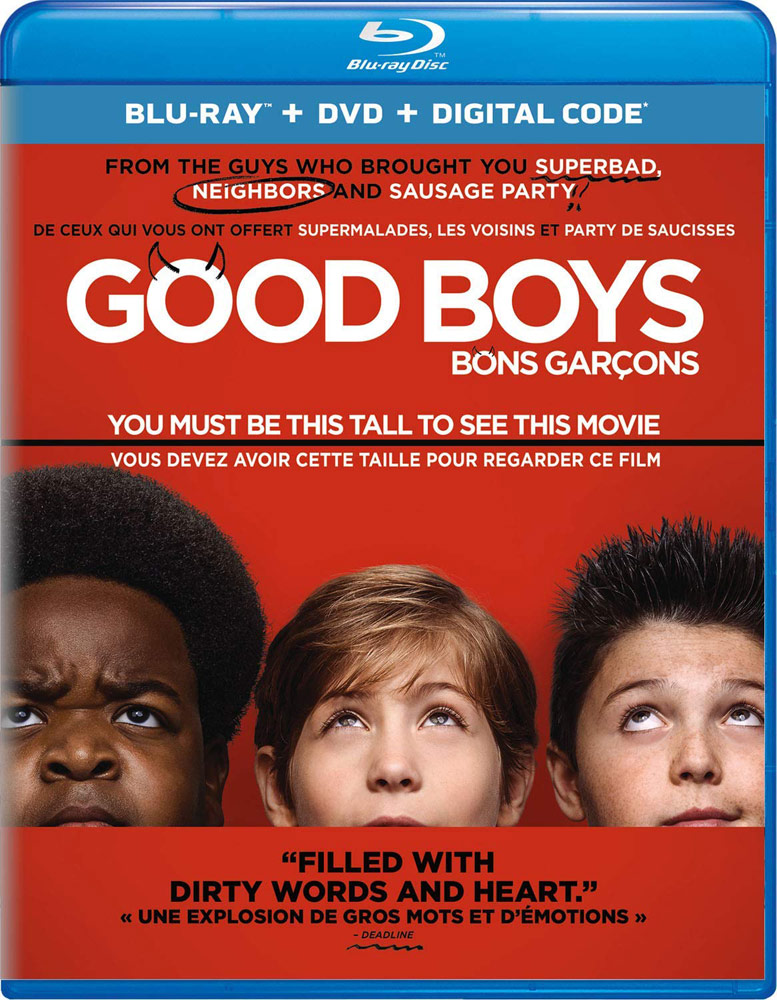 November 12, 2019 | Leave a Comment
Check out all the great movies that are releasing on DVD and Blu-ray today, including Good Boys, Brian Banks, After the Wedding, Angry Birds Movie 2, plus more!
---