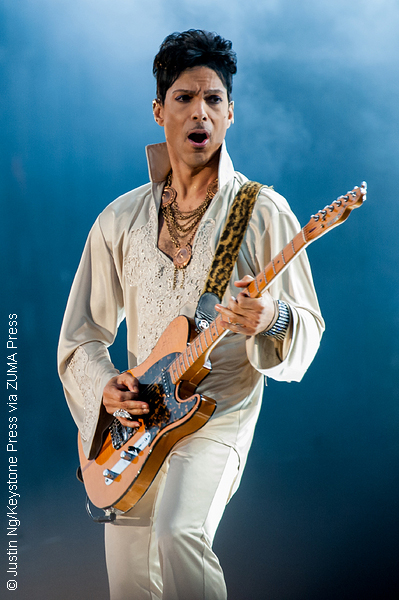 According to search warrants released by Minnesota authorities, several pills were found around Prince's home after the beloved performer was found dead in April 2016.
TMZ reported on the development, writing, "Law enforcement found Ziploc bags with pills as well as envelopes containing pills."
Additionally, the recently released documents show Prince's bodyguard filled prescriptions (for medication such as Percocet) at a Walgreens pharmacy the day before the "Purple Rain" singer died; the Grammy winner used the alias Peter Bravestrong; and authorities discovered a suitcase containing pill bottles and lyrics to "U Got the Look" with the aforementioned alias attached to it.
Further details surrounding Prince's death and his health include: his doctor, Dr. Michael Schulenberg, prescribed him Oxycodone the same day he overdosed on a plane (and six days before he died); Prince routinely received B12 injections before performing; and he refused to use a cellphone as he was once hacked — as a result, he communicated via email and landlines.
As is well known now, the Oscar and Golden Globe winner passed away at the age of 57 from an accidental overdose of the painkiller Fentanyl, a drug 50 times more powerful than heroin.
He was found alone and unresponsive in an elevator at his Paisley Park residence on April 21.
The investigation into Prince's death is ongoing. ~Matthew Pariselli