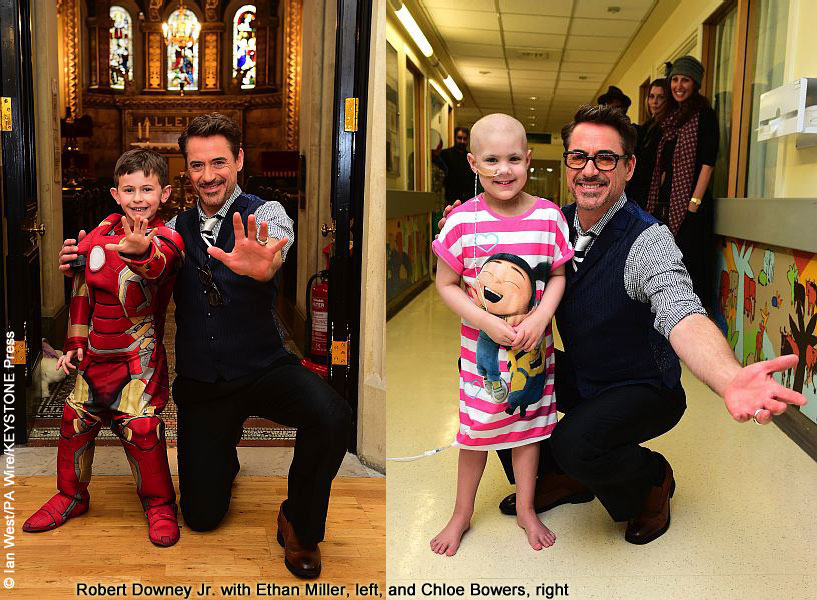 While in England for the British premiere of Captain America: Civil War in London on Tuesday, Robert Downey Jr. took the time to visit young patients and their families at Great Ormond Street Hospital (GOSH), with plenty of Captain America swag to give away.
He posed for a photo with fan Ethan Miller, 7, who wore his Iron Man costume for the meeting. Robert also spent time with Chloe Bowers, aged 5, and several other children who are staying in the Lion, Giraffe and Elephant wards of the hospital.
Great Ormond Street Hospital Children's Charity posted the photos on Facebook, saying: "A big thank you to Robert Downey Jr for taking time out from promoting his new film Captain America: Civil War… Everyone (patients and staff alike!) was very excited. We're very grateful to Disney for organising such a superstar visit."
Captain America: Civil War hits theaters on May 6, 2016.