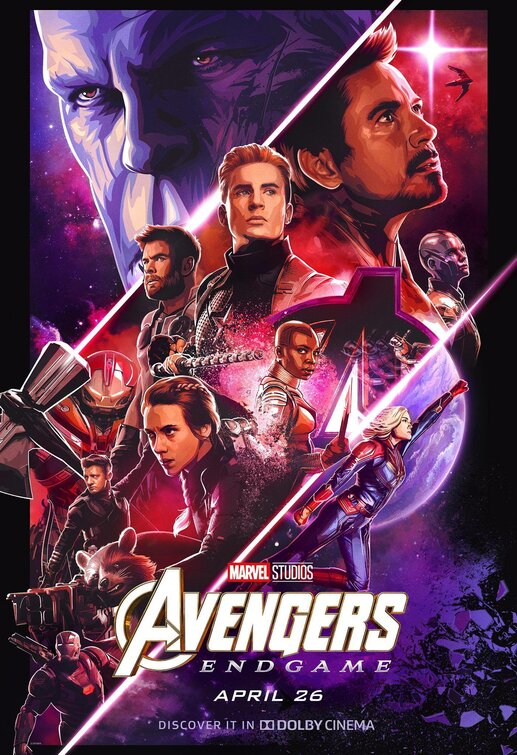 In advance of Marvel's much anticipated release of Avengers: Endgame later this month, tickets for the film went on sale yesterday on the heels of a new special look trailer and three new IMAX posters to promote the movie.
Eager fans and avid moviegoers flocked to online ticketing and theater websites such as Fandango, Atom Tickets, AMC, Regal Cinemas, and Cineplex. The record sales in the first 24 hours pushed Avengers: End Game to number one all time on Fandango for first-day presales, beating out 2015's Star Wars: The Force Awakens.
The film is easily on pace to set further records at the box office in a franchise that has consistently raised the bar, film after film. It's safe to assume that Avengers: End Game will end up surpassing Avengers: Infinity War's record setting $257.7 million opening weekend, when it hits theaters April 26th.
Demand was so high for tickets that loading errors occurred for many, and those lucky enough to get to pages were met with 503 error codes and placed in waiting queues ranging anywhere from 40 minutes to four hours.
In some cases traffic became so burdensome that websites crashed, leading to further frustration from fans looking to secure tickets for the conclusion to what Marvel Studios head Kevin Feige has dubbed "Infinity Saga." AMC Theaters was one of the major chains in the United States to face technical difficulties thanks to site traffic, and attempted to ease moviegoers with a humorous touch.
We want everyone to be able to grab their Avengers: Endgame tickets, but it looks like we've gotten Thanos' snap. We're working on getting things back up and running, and in the meantime, please keep trying our website and our partner sites!

— AMC Guest Services (@AMCHelps) April 2, 2019
North of the border, Canadian theater chain Cineplex was also dealing with their fair share of difficulties in servicing avid fans.
We've been having some technical issues with https://t.co/D6tvNZqDj1 today which have left some movie-lovers frustrated. Know that we're working hard on a fix and apologize for the frustration. We hope to have everything back in order soon!

— Cineplex (@CineplexMovies) April 2, 2019
Avengers: Endgame picks up where last year's Avengers: Infinity War ended off and looks to conclude the stories of several of Marvel's leading figures who are likely to retire from their roles following this film. Those include Robert Downey Jr.'s Iron Man, Chris Evans' Captain America, and Chris Hemsworth's Thor, who helped usher in the Marvel Cinematic Universe in its early years during their "Phase One" era of films. ~Paolo Maquiraya