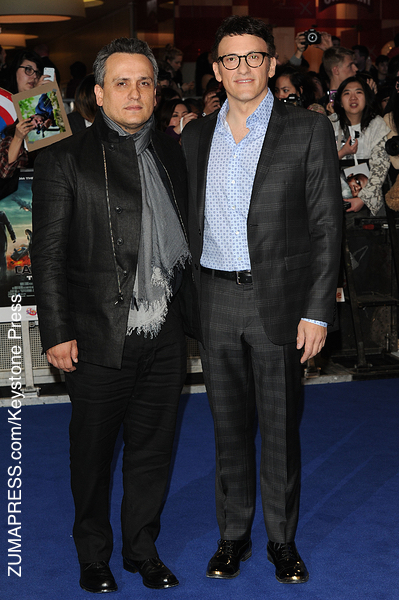 Fresh off their big hit with Captain America: Winter Soldier, Anthony and Joe Russo are taking on the next chapter of The Avengers series. The brothers are set to direct The Avengers: Infinity War parts one and two, which are set to release in 2018 and 2019.
Marvel is also in talks to bring on Captain America writers Christopher Markus and Stephen McFeely to write for the two movies. These will be the first Avengers movies without Joss Wedon at the helm.
The Russo brothers have also been the subject of rumors in regards to joining Marvel's Spider-Man reboot and the all female cast reboot of Ghostbusters.
The Russo brothers' latest film, Captain America: Civil War, is set to release May 6, 2016, starring Robert Downey Jr., Chris Evans and Chadwick Boseman. ~Andrew Siwik