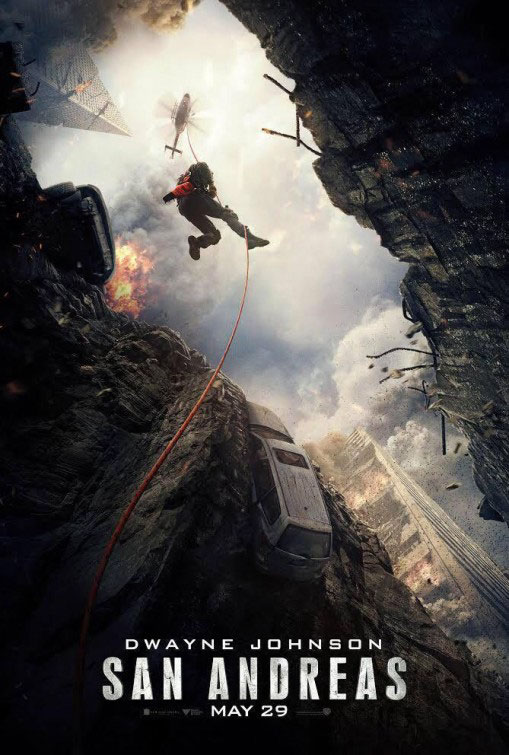 It's been another exciting weekend at the box office with the highly anticipated San Andreas hitting the big screen. It took the top spot this weekend with Tomorrowland dropping to third, while Pitch Perfect 2 held strong in the second spot.
Bursting into theaters was the disaster film San Andreas starring Dwayne Johnson, bringing in an impressive $53.2 million dollars and marking Johnson's best ever opening as solo lead. Tribute.ca readers are fans of its non-stop action and jaw-dropping special effects, giving it a rating of 4.1 stars.
Anna Kendrick, Brittany Snow and Anna Camp led The Barden Bellas in Pitch Perfect 2, which held onto second spot at the box office, bringing in $14.8 million dollars in its third weekend. Tribute.ca readers think this movie is aca-awesome, rating it 4.2 stars.
In its second week, Tomorrowland, starring George Clooney and Britt Robertson, fell to third place, earning an estimated $13.8 million dollars. Tribute.ca readers give this futuristic Disney adventure a fair rating of 3.6 stars.
Still going strong, but down one spot this week was Mad Max: Fury Road, starring Tom Hardy and Charlize Theron.  It took in an estimated $13.6 million dollars at the box office this weekend. Tribute.ca fans love George Miller's vision for the film, rating it 3.7 stars.
Holding onto fifth spot was Avengers: Age of Ultron, starring Robert Downey Jr., Chris Evans and Mark Ruffalo. The ensemble superhero film earned another $10.9 million dollars in its fifth week, and Tribute.ca readers love it, rating it 4.6 stars. ~Greg Chisholm