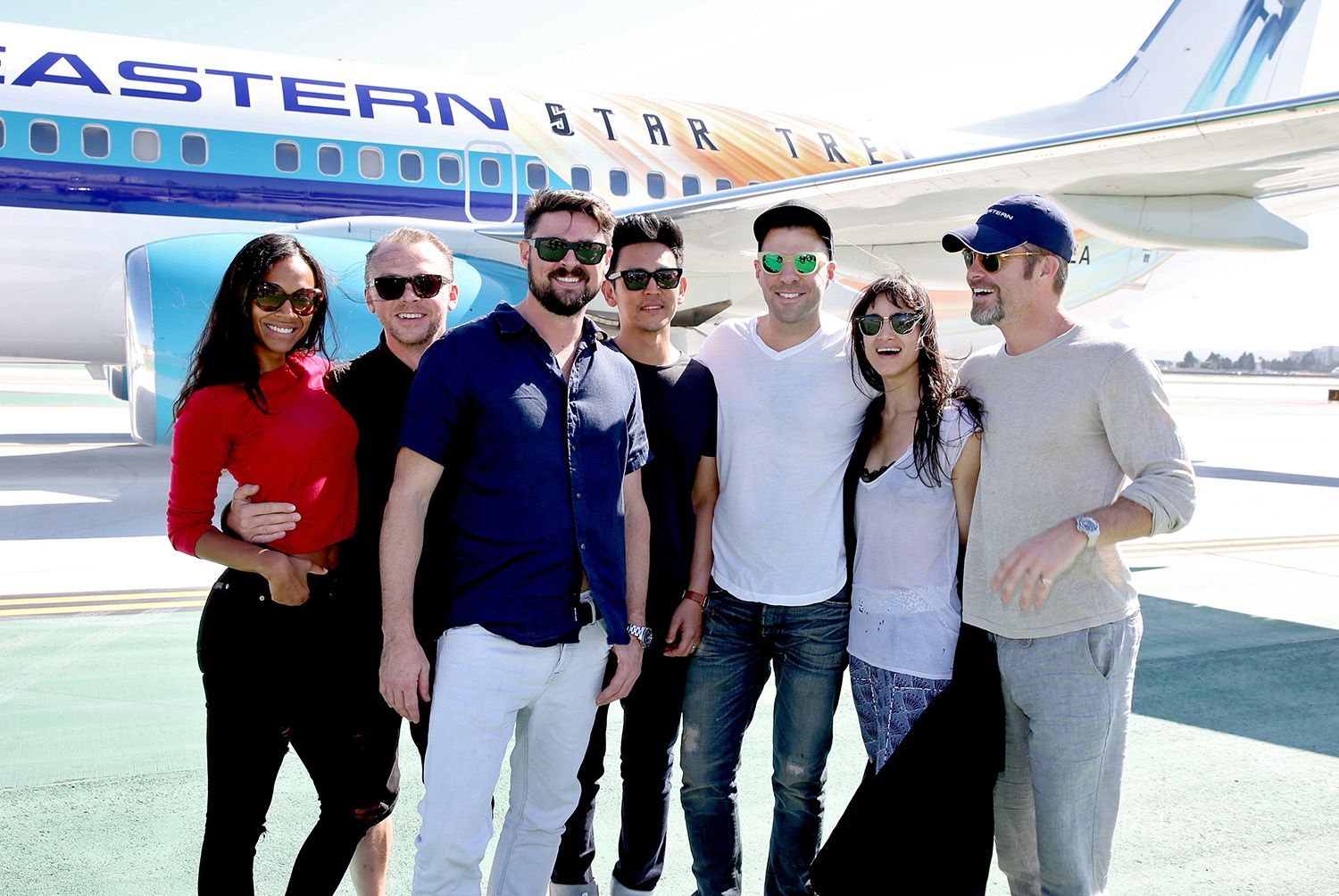 Star Trek Beyond premiered last night at San Diego Comic-Con.
Check out our photo gallery below to see the crew of the USS Enterprise enjoying some shore leave. Chris Pine, Zachary Quinto, Zoe Saldana and the rest of the team were dressed to impress.
Newcomers Idris Elba and Sofia Boutella also looked sharp. Director Justin Lin and producer J.J. Abrams, who directed Star Trek and Star Trek Into Darkness, were in attendance to support their latest film.
The only star not in attendance was the late Anton Yelchin, who died in a tragic accident in June. Anton plays Pavel Chekov in Star Trek Beyond, as well as in Star Trek and Star Trek Into Darkness.
Abrams told the crowd: "As wonderful as this is to be here with all of you, and to be celebrating the 50th anniversary of 'Star Trek,' there is something wrong tonight… There is someone missing tonight. Anton Yelchin should be here. Anton's parents are here, Irina and Victor. We love their son and if I could ask everyone to have a moment of silence for our dear friend, Anton."
~ Yanis Khamsi