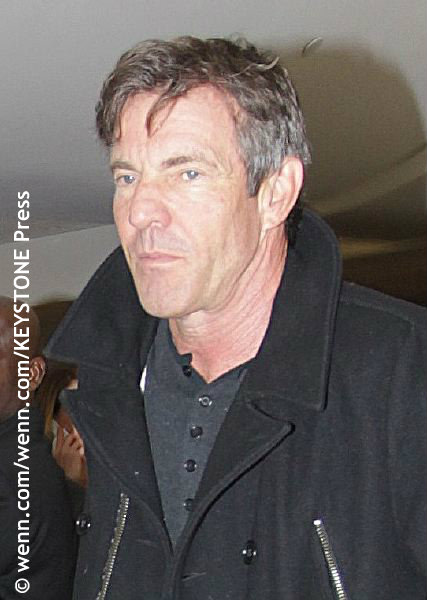 Earlier this week, a cell phone video of Dennis Quaid freaking out and swearing at co-workers and crew members went viral on the internet. His rant was compared to a similar meltdown by Christian Bale that occurred in 2008.
Not everyone wanted to believe that the actor would display that kind of profanity and anger and word started to spread on social media that it had to be a prank.
Some believed that talk show host Jimmy Kimmel was behind the video. Jimmy addressed this on his show Tuesday night, telling his audience: "When I woke up this morning, I was being blamed for it. I have to say, it's disappointing. You play, like, 50 pranks and all of a sudden people don't trust you anymore."
Others thought Ellen DeGeneres might be to blame as she and Dennis have pulled pranks together in the past.
Well, the truth has finally been revealed. It turns out the expletive rant was a promotion for a new video for the comedy website Funny or Die.
In the full video released today, Dennis' tantrum is explained with a few more important visuals.
Watch the hilarious video below for a full explanation. Warning: strong language.  ~Suzanne Coolen