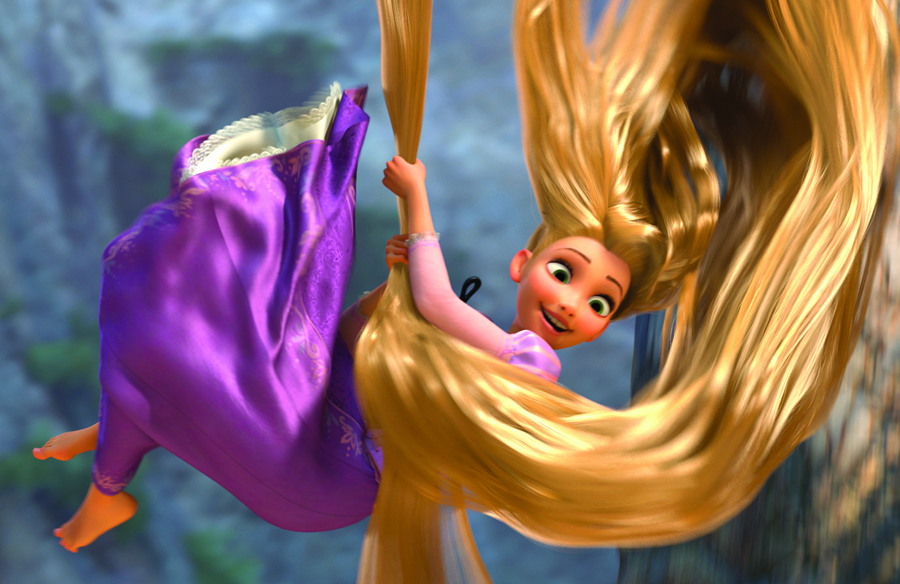 All Wrapped Up
Disney's Tangled gets a makeover from its Rapunzel days
– By Gerrad Hall
On November 24, Walt Disney Pictures hits the big 5-0 … and that is not the famed studio's age (it is much older, actually, at 87, "born" in 1923). Rather, it is a milestone for Disney because the studio will release its 50th animated feature film, Tangled, a story full of adventure, action, fun characters, a conniving villain and music reminiscent of the The Little Mermaid, Beauty and the Beast and Aladdin. And for good reason—the music is by Alan Menken, who won Academy Awards for all three of those movies.
Based on the German fairy tale, "Rapunzel," by the Brothers Grimm (published in 1812), Tangled is a tale that is easily adaptable for each generation. "I think if we were to tell the literal story of the Grimms, which we've never done at Disney, by the way, it would not be as entertaining as what we have today," said producer Rob Conli.
In creating Tangled, the folks at Disney took the core of the Grimm's rendition of Rapunzel—with her 70 feet (21.336 meters) hair, and the scene where she lowers her hair from the infamous tower—and turned it on its head. "We tried to keep what's iconic about the original story but blow it up into something huge and fun and turn it into this sort of hilarious rollercoaster of a film," co-director Nathan Greno told Tribute.
In Tangled, the story follows Rapunzel as a teenager who is unaware of her royal heritage. Her eventual love interest, Flynn Ryder, is not a prince on horseback, but is instead a strapping young thief. In fact, they meet when he seeks refuge in the tower from some burly cohorts he betrays. After a rough initial encounter with the feisty Rapunzel they make a deal: Rapunzel won't rat out Flynn if he takes her to the floating lanterns she sees flying each year on the same day, which, unbeknownst to her, is an event started by the King and Queen to commemorate their missing daughter's birthday. "There is something unmistakable about these two characters. That connection between [Rapunzel and Flynn] … is what makes the story work," producer Roy Conli said.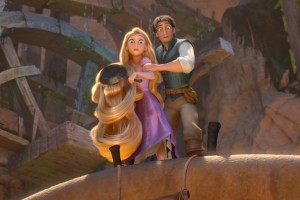 That onscreen bond was also mirrored by Greno and co-director Byron Howard—who have both been at Disney for nearly 15 years. "We feel like we make a really great directing team because we both have our own set of superpowers," says Greno, who comes from the Story Department. Howard, who brings years of experience from the animation side, also recognizes their collaborative energy. "We're stronger together than we are apart."
Tangled is special in a lot of ways. It is CGI, like the Pixar movies, but incredibly enough, has a beautiful, hand-drawn quality to it—and not by mistake. After taking the reins at Disney in 2006, John Lasseter, along with Directing Animator Glen Keane, saw the opportunity to combine the best of both worlds. "This was a very, very challenging film and very complex. We held the bar really high, especially with the animation—the character design, the modeling of the characters, and the animation of the characters," says Lasseter.