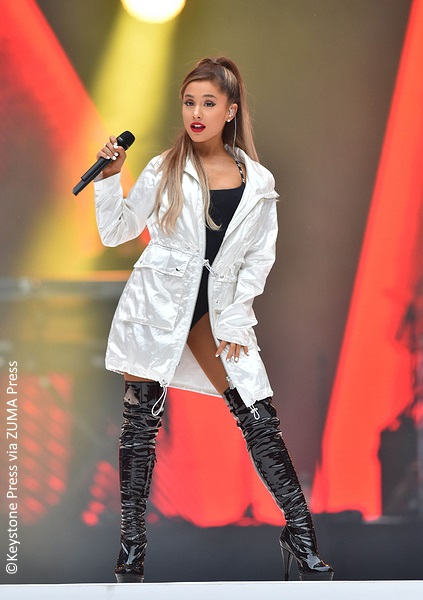 The world was stunned and saddened to learn a terrorist bomber attacked an Ariana Grande concert in Manchester, U.K., on Monday night. The venue, Manchester Arena, was packed with young concert goers and their parents who were enjoying the show put on by Grande as a part of her Dangerous Woman Tour.
A bomb blast went off at 10:30 p.m. Monday night just as the concert was ending and Grande was exiting the stage. As audience members streamed towards the exits, a blast was heard and some witnesses reported seeing bits of metal flying through the air, indicating that the bomb may have contained shrapnel to increase the amount of damage.
A slew of police cars, ambulances and bomb-disposal units rushed to the area. In addition, more than 400 officers were deployed to assist at the scene. British Prime Minister Theresa May commented on the attack, saying, "We struggle to comprehend the warped and twisted mind that sees a room packed with young children not as a scene to cherish but as an opportunity for carnage."
The attacker was killed in the blast along with 22 innocent concertgoers. Dozens were also injured. Authorities may have identified the attacker, but are not releasing his name. They are also investigating whether he had an accomplice. Another man, 23, was arrested in the south end of the city and may have been involved in the attack, according to Greater Manchester Police.
ISIL, the extremist Islamic State group, is reportedly claiming responsibility for the attack, which its supporters celebrated online. If confirmed as a terrorist attack, this would be the deadliest attack to strike Britain since the subway and bus bombings in 2005, which saw four suicide bombers kill 52 London commuters.
Ariana Grande tweeted her heartbreak shortly after the incident. You can read her tweet below. ~Alexa Caruso
broken.
from the bottom of my heart, i am so so sorry. i don't have words.

— Ariana Grande (@ArianaGrande) May 23, 2017