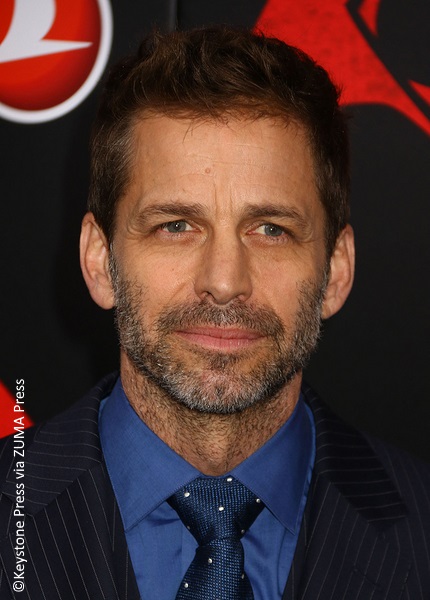 Director Zack Snyder has announced that he will be stepping down from Justice League following the suicide of his 20-year-old daughter, Autumn.
Avengers director Joss Whedon will be completing the film, which will still release on November 17. Snyder has spoken about the tragedy for the first time since his daughter's death in March.
He told The Hollywood Reporter: "In my mind, I thought it was a cathartic thing to go back to work, to just bury myself and see if that was the way through it. The demands of this job are pretty intense. It is all-consuming. And in the last two months, I've decided to take a step back from the movie to be with my family, be with my kids, who really need me. They are all having a hard time. I'm having a hard time."
Coroner's spokesman Ed Winter has revealed that Autumn Snyder's death on March 12 is still under investigation and that it might be a possible suicide due to an overdose of prescription medications. The official cause of death has yet to be determined.
Snyder has helmed several DC Comics films, including Man Of Steel and Batman v Superman: Dawn Of Justice. He also served as producer on Suicide Squad and the upcoming Wonder Woman film. He and his wife Deborah, who is also his producing partner, wanted to initially keep the news private, but when it became clear that Justice League would require additional scenes to be filmed in the U.K. ahead of the November release, he decided to enlist Joss Whedon as director to complete the film.
"Here's the thing, I never planned to make this public. I thought it would just be in the family, a private matter, our private sorrow that we would deal with. When it became obvious that I needed to take a break, I knew there would be narratives created on the internet. They'll do what they do. The truth is I'm past caring about that kind of thing now."
Autumn was Snyder's daughter from his first wife Denise Weber, with whom he has three other children. He is also father to two children from Kirsten Elin and adopted two children with second wife Deborah. ~Marriska Fernandes