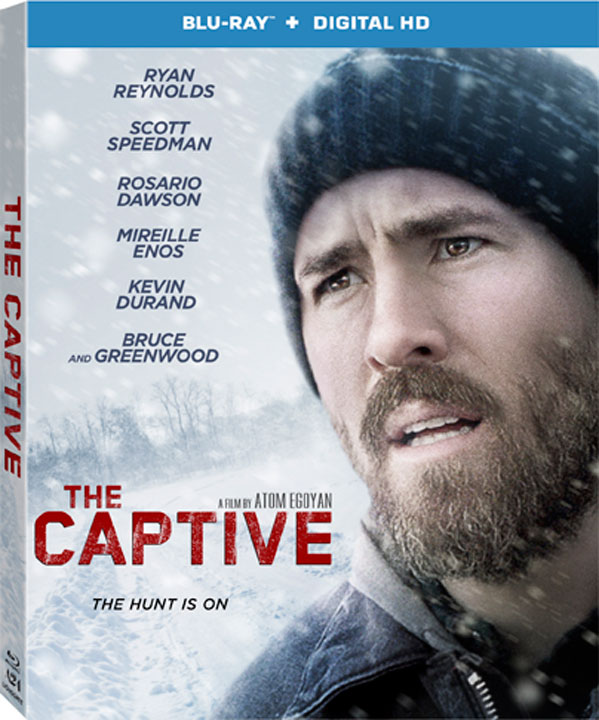 The Captive tells the story of young couple Matthew (Ryan Reynolds) and Tina (Mireille Enos). They have a gifted young daughter, Cassandra (Peyton Kennedy/Alexia Fast), who excels at figure skating.
One day after practice, Matthew and Cassandra drive to their favorite pie shop off the highway. While Matthew goes inside to buy Cassandra some pie and ice cream, the girl goes missing. After searching for his daughter, Matthew goes to the police, where he is questioned by detectives Nicole Dunlop (Rosario Dawson) and Jeffrey Cornwall (Scott Speedman). When Tina arrives at the station and learns of her missing daughter, the couple's world begins to fall apart.
Fast forward eight years after the disappearance and Matthew and Tina are now separated. Both are still dealing with the loss of Cassandra. They soon find hope though, when a photo of Cassandra pops up on a pedophile ring website.
This movie has a very interesting take on the child kidnapping genre, in the sense that it is more of a mental thriller, rather than a physical one like Liam Neeson's Taken. There's a scene where a police officer figures out the picture of a puzzle by looking at only a few of the pieces. Also, the film jumps between the past and the present, leaving the viewer to guess at what we're being shown.
The lead actors turn in great performances, but there is some ambiguity as we're left to figure out much of the storyline. However, it's an entertaining film for anyone who enjoys a thriller that leaves much to the imagination.
Blu-ray features are Deleted Scenes, "Captive Thoughts" Featurette, Alternate Ending and Audio Commentary with Writer/Director Atom Egoyan.
Other movies being released this week include the Oscar-nominated drama Foxcatcher, The Last of Robin Hood, Fighters, Tinker Bell and the Legend of the NeverBeast and Princess Grace. For a full list click here. ~Andrew Siwik
To watch trailers for these movies, click on the links below: