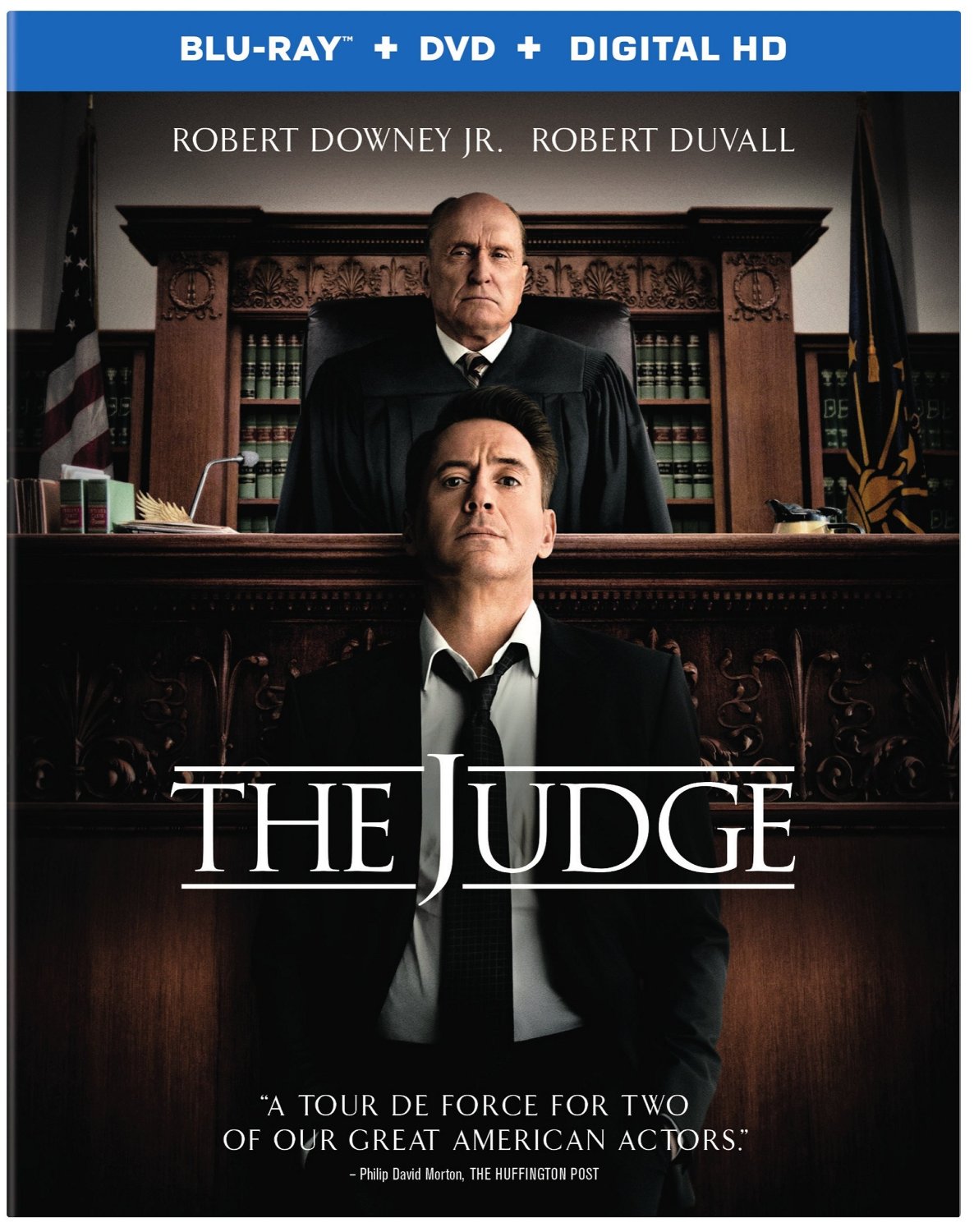 When it comes to dysfunctional families, many of you may have either seen one, heard one or been in one. The Judge is a small-town courtroom drama with witty lines, compelling performances and a strained father-son relationship perfectly portrayed by Robert Duvall and Robert Downey Jr.
Robert Downey Jr. plays Hank, a big-shot city lawyer who defends the guilty because, as he puts it, the innocent can't afford him. When news breaks of his mother's passing, he heads home to the quiet Indiana town that he clearly dislikes. Hank has two brothers and an overbearing father, who happens to be the highly respected Judge Joseph Palmer, played by Oscar-winner Robert Duvall. Clearly, there's no love lost between the two. Hank compares their dysfunctional family to a "Picasso painting." He already has a foot out the door after the funeral, when his father is arrested for a hit-and-run.
Joseph Palmer, the moral disciplinarian who lacks faith in his son, hires a less-than-qualified attorney (played by Dax Shepard) to defend him. Hank sticks around to guide his father and the attorney on the next course of action but the emotional fireworks between the father-son duo shed light on the past. Joseph, being a disciplinarian with a "my house, my rules" attitude, can't accept that his son left home after graduation without ever returning. Hank, on the other hand, felt unappreciated by the one person whose respect he always wanted. While these two struggle to move past their bumpy past, the trial continues and more secrets are revealed.
The Judge is equal parts emotional and entertaining. Robert Downey Jr.'s energy and Robert Duvall's understated performance keep the film afloat. Downey Jr. charms us with his charisma and casual banter and I enjoyed watching him play a spunky lawyer. For his part, Duvall entertained us as the disdainful and overbearing father. Duvall deservedly earned an Oscar nomination for his impeccable performance in this film.
Special features on Blu-ray include Deleted Scenes, Commentary by David Dobkin, Getting Deep with Dax Shepard and an Inside the Judge featurette. Other movies out on DVD this week include the dramas The Color of Time and You're Sleeping Nicole and the thrillers The Remaining, Open Windows and Love is the Perfect Crime. For a full list of home releases, click here. ~Marriska Fernandes