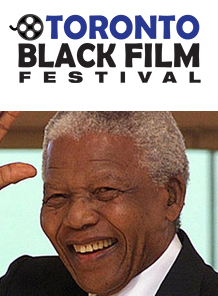 The Toronto Black Film Festival (TBFF) announced today the line-up for the 2nd edition of the festival, running from February 11 to 16. Coinciding with Black History Month, the festival celebrates diversity within the black communities. "The year 2014 is a symbolic year for us, commemorating several ground-breaking anniversaries such as; 210 years of Haitian Independence, 20 years of the Rwandan Genocide; 20 years since Mandela was elected president of South Africa, and five years since Barack Obama became the first black American president," stated Fabienne Colas, President and Founder of the festival. "TBFF is proud to dedicate the 2nd edition of the festival to the memory of the legendary leader Nelson Mandela, and to celebrate 20 years of democracy in South Africa!"
This year, TBFF offers 33 films depicting black realities from around the globe and a variety of special events. Here is a list of the films and events presented at the festival:
THE FORGOTTEN KINGDOM – OPENING FILM
Isabel Bader Theatre – Tuesday, February 11, 2014 – 7 PM – $20.
Andrew Mudge – Lesotho, South Africa – 2012, Sesotho with English subtitles
A young man reluctantly embarks on a journey to his ancestral land of Lesotho to bury his estranged father and finds himself drawn to the mystical beauty and hardships of the people and land he had forgotten.
THE RETRIEVAL – CLOSING FILM
Carlton Cinema – Sunday, February 16, 2014 – 9 PM – $15.
Chris Eska – USA – 2013, English
On the outskirts of the Civil War, the story follows a fatherless 13-year-old boy sent north by his bounty hunter gang on a dangerous mission to retrieve a wanted man. Along the journey towards their reckoning, the initially distant pair develops unexpected emotional bonds. As his feelings grow, the boy is consumed by conflicting emotions and a gut-wrenching ultimate decision.
THE NINE-STEP PLAN FOR SUCCESS WITH STEDMAN GRAHAM
TIFF Bell Lightbox – Thursday, February 13, 2014 – 7 PM | General $149 | VIP $249
Get access to a remarkable evening with Stedman Graham, entrepreneur and New-York Times bestselling author, who will be hosting a master conference: The Nine-Step Plan for Success. With the VIP package offering a copy of his New-York Times best-seller, Identity, Your Passport to Success, front-row seating, a Meet and Greet as well as photo opportunities.
TBFF SOUTH AFRICAN PROGRAM
With 2014 marking the 20th Anniversary of Democracy in South Africa, TBFF celebrates by presenting a South African Series of nine films; a tribute to Nelson Mandela through a film retrospective and a concert by award-winning singer Lorraine Klaasen.
LORRAINE KLAASEN – CELEBRATE SOUTH AFRICA CONCERT
Al Green Theatre – Saturday, February 15, 2014 – 9PM – $30.
Come celebrate South Africa with 2013 Juno Award-winning singer, Lorraine Klaasen! This concert is her ultimate tribute to the iconic Empress of African Song, Miriam Makeba and legendary leader Nelson Mandela.
TRIBUTE TO NELSON MANDELA
Carlton Cinema – Sunday, February 16, 2014 – 7 PM – $10.
A special program of 4 retrospective short films about the legendary world leader Nelson Mandela:
BANISHED by Sharon Cort; KING OF HEARTS by Mandy Jacobson; MANDELA, A ROYAL REVOLUTIONARY by Nhlanhla Mthethwa; and Beverley Palesa Ditsie's RELEASE MANDELA.
FANIE FOURIE'S LOBOLA
Henk Pretrorius – South Africa – 2013, English, IsiZulu, Afrikaans
LAYLA FOURIE
Pia Marais – Germany, South Africa, France, Netherlands | 2013, English
ANGELS IN EXILE
Billy Raftery – South Africa – 2013, English, Zulu| Narrated by Charlize Theron
RELEASE
Sofia De Fay – South Africa – 2013, Zulu with English subtitles
BEHIND THE WORDS!
Saturday, Feb 15 – 1PM | Through a panel of young artists, learn to understand the real impact of the 'Spoken Word' on the youth and why it's becoming a way for them to escape, survive and communicate.
DIVERSITY ON SCREEN
Saturday, Feb 15 – 3PM | Exploring through a panel of local industry professionals to understand why diversity and the use of black actors is not often reflected on the screen although we live in an extremely diverse city.  Discussing typecasting with stereotypical roles, the many factors that may influence these decisions, and how we can influence a change in the industry.
LET'S TALK ABOUT SOCCER!
Sunday, Feb 16 – 1PM | A panel of sports experts and Brazilian soccer enthusiasts discuss why soccer has become part of the Brazilian community's identity and its positive impact on the world and black culture.
MOVIE DISCUSSION WITH ROBERT HILLARY KING
Carlton Cinema – Sunday, February 16, 2014 – 3 PM – $10
Screening of the documentary HARD TIME, by Ron Harpelle followed by a discussion with Robert H. King.
Robert Hillary King, also known as Robert King Wilkerson, spent 32 years, 29 of them in solitary confinement, at State Penitentiary in Angola (Louisiana), for a crime he did not commit. King was released in February 2001. His autobiography, From the Bottom of the Heap: The Autobiography of a Black Panther was released in 2008 and won him a PASS Award from the National Council on Crime and Delinquency in 2009.
For more info, check out the official site for the Toronto Black Film Festival.