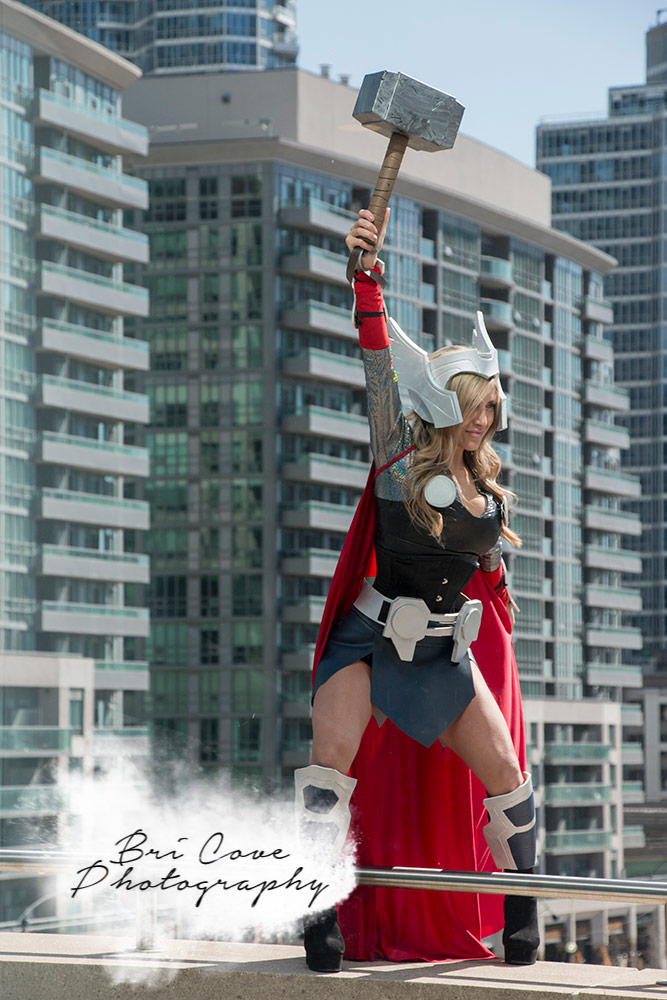 If you got on public transit this past weekend in Toronto and saw Stormtroopers sitting beside you, you're weren't dreaming — Toronto Comicon arrived in town for three days (March 16 to 18). The show itself boasted over 400 unique exhibitors, presentations, workshops and celebrity guests.
On the first night, fans of The X-Files, Stargate Atlantis, Supernatural and Sons of Anarchy were treated to a panel with Mitch Pileggi. He delighted the crowd with stories of his time on Supernatural, Stargate and The X-Files. He said he plays a lot of leader type roles and hopes that he gets to play something else — he doesn't care which genre.
Kristy Swanson, best known for her role as Buffy in the 1992 movie Buffy the Vampire Slayer, mentioned that it was wonderful and surreal to be at the convention, with fans coming up to her to ask about the movie.
Megan Follows spoke very highly of her character, Catherine, from the TV series Reign. She said loved playing her because she was so fierce to her family and a survivor. She relates to the character because she is a mother, and has been married and experienced divorce. Fans asked her about her favorite scene from the mini-series Anne of Green Gables and she laughed, saying that smashing the slate over Gilbert's head marked her favorite scene to file as she loved Anne's fiery temper. Megan remembered Jonathan Crombie, who played Gilbert, but who passed away in 2015, describing him as a sweet soul.
The most entertaining panel and probably the one that was the most packed, was that of John Wesley Shipp, known as The Flash in the original The Flash TV series (1990-91) and Jay Garrick in the new The Flash series. He had many stories about all the roles he has played but his passion in being in The Flash was evident. He talked about the difficulties regarding the suit in the original series, such as the mask had to be glued to his face and the costume was a one piece, compared to the costumes today, which are much more comfortable. He jokingly said after his last scene as the original Flash, he tore off the wings off his mask and said he would never wear a superhero suit again. Mark Hamill, who played The Trickster in those episodes, picked up those wings and still has them today.
Other guests included Mara Wilson (Matilda), Manu Bennett (Arrow), Joonas Suotamo (Chewbacca in Star Wars: The Last Jedi), Marina Sirtis (Star Trek: Nemesis, Star Trek Voyager and Star Trek: Enterprise), Seth Gilliam (The Walking Dead) and Kristian Nairn (Hodor in Game of Thrones), who delighted fans with stories and tales from the set. Eugene Brave Rock said that the best thing about playing The Chief in the DC hit movie Wonder Woman was being able to share his culture with others. Fans had the chance to ask their own questions of these celebrities, take photos with them and get autographs.
Also, fans were delighted to see their favorite characters come to life in the many cosplayers who turned out for the show.
All in all, it was a great Comicon and everyone is now looking forward to the next big event, Fan Expo in September! ~Article and Celebrity photos by Joanne Chu-Fook. Additional photos by Bri Cove.