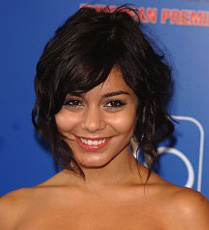 Despite reports that she would be fired, Vanessa Hudgens has signed a contract to appear in High School Musical 3, reports Us Weekly.
The 18-year-old singer/actress recently made the headlines when nude photographs of her surfaced on the Internet and it was speculated that Disney would not want her to return for the third film in the series.
Vanessa's boyfriend and co-star, Zac Efron, will also return for the movie according to his publicist, although a deal is not yet signed.