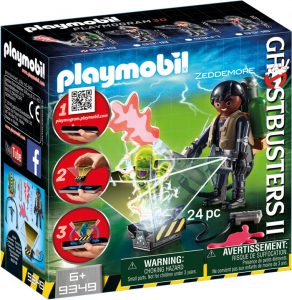 Are you troubled by strange noises in the night? Do you experience feelings of dread in your basement or attic? Have you or any of your family ever seen a spook, specter or ghost? If the answer is yes, then don't wait another minute — enter our Ghostbusters contest now!
Friday, June 8 is National Ghostbusters Day and we're celebrating the film franchise with a giveaway! So, grab your Proton Pack and relive all the hilarity and excitement that these supernatural comedy flicks have to offer.
The first Ghostbusters movie was released in 1984, marking this year as the 34th anniversary of its theatrical debut. In this film, we were introduced to all the beloved characters — Peter Venkman, Raymond Stantz, Egon Spengler and Winston Zeddemore.
Five years later we were gifted with Ghostbusters II in 1989. A mere 27 years after that, a third film was made, this time featuring an all-female cast in the 2016 reboot, Ghostbusters.
Fans of Stranger Things will remember that the show picked up on the Ghostbusters cultural phenomenon when they paid homage to the franchise in their second season. The four boys donned homemade Ghostbusters outfits for a Halloween episode, complete with rubber-hosed Proton Packs and tanned jumpsuits.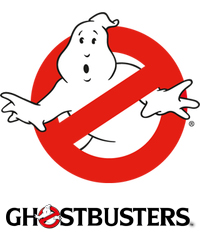 Do you love Ghostbusters? Tell us in the comments below who your favorite character is from any of the three films and you will have a chance to win four PLAYMOBIL Ghostbusters II PLAYMOGRAM 3D figures! Perfect for adult and child fans alike. Each toy comes with a special cone trap that you can sync with your smartphone using the PLAYMOBIL PLAYMOGRAM 3D app! Watch as spooky ghosts come to life in awesome holographic technology!
The four characters up for grabs are Peter Venkman, Egon Spengler, Raymond Stantz and Winston Zeddemore. Be sure to tell us your favorite character and which movie they feature in, below in the comments for a chance to win all four of these fun figures. ~Caitlyn Clancey