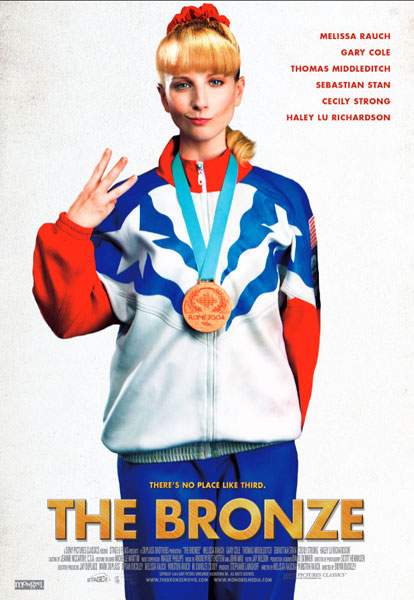 The new comedy The Bronze is opening March 18, 2016 and we have free Run of Engagement passes (these are good for the length of the run of the movie in your city) courtesy of distributor Mongrel Media to share with Tribute readers!
The  Bronze is about Olympic bronze medalist Hope Annabelle Greggory (Melissa Rauch), who feels her hometown owes her since she returned home from the games in Rome. The foul-mouthed former gymnast is broke and treats everyone like garbage. When her former coach dies unexpectedly and leaves millions to Hope on the condition that she trains an up-and-coming gymnastics star, she has to change her attitude.
If you'd like to win one of five free passes for two in the following cities: Toronto, Vancouver, Montreal, Ottawa, Winnipeg, Calgary, Halifax or Edmonton, tell us know below which city you'd like to see it in – if you don't include your city, we can't choose you so please make sure to include that information in your comment below.
Watch the trailer below to see what the movie is about, then leave a comment for a chance to win!
This contest is now closed — congratulations to the winners!