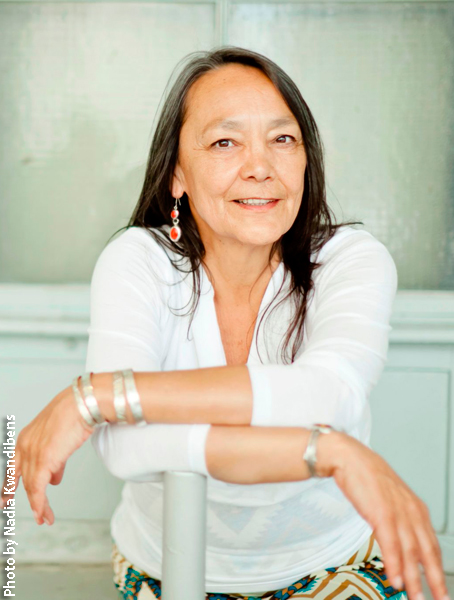 The Academy of Canadian Cinema & Television has announced the recipients of three Special Awards for the 2017 Canadian Screen Awards: filmmaker Randall Okita, actress Tantoo Cardinal (Dances With Wolves, Dr. Quinn, Medicine Woman) and award-winning filmmaker and journalist Simcha Jacobovici.
Randall Okita is receiving the inaugural John Dunning Discovery Award for his film, The Lockpicker, for its "magnetic portrayal of a teenager searching for more than what he has. Showcasing a remarkable synchronicity between director and performer, the film viscerally captures the longing, boredom and apathy of adolescence."
Receiving the Earle Grey Award will be beloved Canadian-born actress Tantoo Cardinal (pictured at left) who has sustained a 40-year long career, appearing in over 100 film and television productions. Tantoo has already won many awards for her accomplishments, including a 2013 American Indian Movie award as best supporting actress, an ACTRA, Gemini, Genie, and the Rudy Martin Award for outstanding achievement by a Native American in film, to name a few. As the recipient of the Earle Grey Award, Tantoo's body of work will be recognized for its impact upon the Canadian film industry.
The Gordon Sinclair Award for Broadcast Journalism goes to Simcha Jacobovici for his contribution to Canadian television journalism. Simcha is a multi award-winning and internationally renowned documentary director and producer, investigative journalist, TV host, and New York Times bestselling author. Some of his notable documentaries are Deadly Currents, The Exodus Decoded and The Lost Tomb of Jesus.
The Special Awards recipients will be honored alongside Lifetime Achievement Award winner, actor Christopher Plummer. You can watch the broadcast of The Canadian Screen Awards live, starting at 8 p.m., from Toronto's Sony Centre for the Performing Arts on CBC on Sunday, March 12, 2017.