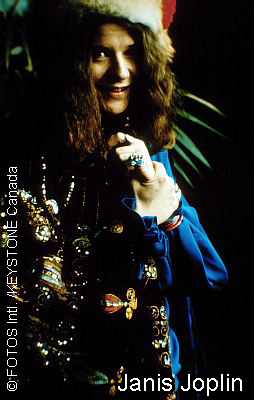 Get It While You Can, the film focusing on the life of rocker Janis Joplin, has halted its production indefinitely. After a whirlwind storm of legal battles, resulting in countless delays, the film's director Jean-Marc Vallée has confirmed that he and star Amy Adams have left the project.
Vallée shared the news himself in an interview with Collider, as he discussed working with Amy on their upcoming TV series, Sharp Objects. "I was working with Amy Adams on the Janis [Joplin] project that we're finally not doing, and she invited me to play in her new sandbox, doing a TV series," he revealed.
The biopic has been hit with setback after setback. The most recent was a lawsuit filed by the film's producers, LKL Productions and Switzerland-based Silver Reel. The companies filed a complaint, stating that they had optioned the rights to the script for the film for $117,000 in 2014. Writer Ron Terry had allegedly presented his script to other producers since then, which violated the terms of their agreement.
The film had also been subject to an ever-growing roster of would-be directors. Rumors swirled around a number of big-name filmmakers that would be taking on the project, such as City Of God's Fernando Meirelles, Twilight's Catherine Hardwicke, and The Butler's Lee Daniels. However, each of them backed out.
However, the life and career of the iconic Joplin is still of interest to Hollywood. There has been recent buzz around another Joplin biopic, aptly titled Janis, that will be helmed by Canadian director Sean Durkin (Martha Marcy May Marlene). The film will feature Michelle Williams as the late singer and is based on Love, Janis, a book by the singer's sister Laura Joplin. ~Ashleen Grange