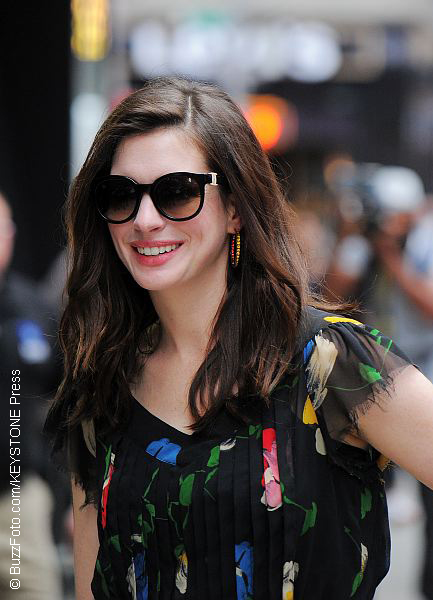 Only a few months ago it was confirmed Amy Schumer would be dropping out of her role as everyone's favorite toy doll in the live-action film Barbie due to scheduling conflicts.
With the film's release date quickly approaching — June 29, 2018 — Sony is looking for a new lead and apparently, it could be Anne Hathaway.
The upcoming Ocean's Eight star is apparently in talks to take over the role of the Mattel toy icon, but Sony reps aren't confirming anything, saying there is no deal as of yet.
The film about Barbie being cast out into the real world for not being perfect in her own world of Barbieland was originally scheduled to begin production on June 23, but when Schumer couldn't commit to the schedule, things got pushed back. It's not clear when production will begin, although Sony is still sticking to the June 2018 release date.
Schumer had also just finished reworking the script before she left the project, but it's not known if her edits will be kept should Anne take over the part.
What do you think about Anne Hathaway taking over the role as Barbie? Sound off in the comments section below! ~Alexa Caruso