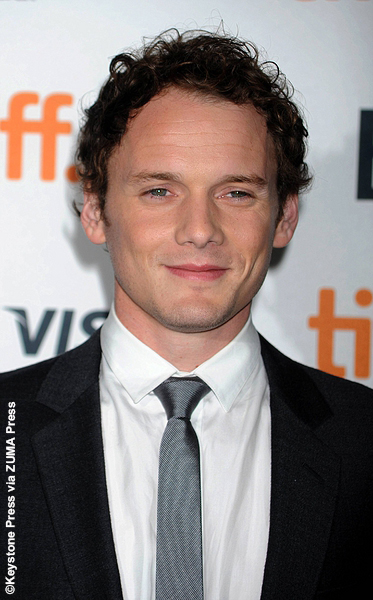 Anton Yelchin's death on Sunday (June 19) sent shock waves throughout Hollywood, with fans, friends, co-stars and colleagues mourning the loss of the gifted actor. However, Anton's talent can be seen long after his untimely death in flicks like Alpha Dog, Charlie Bartlett, Like Crazy, and in six brand-new projects set to be released within the next year.
As most fans already know, Anton will be appearing in the third installment of the Star Trek franchise, Star Trek Beyond, which hits theaters on July 22. The sci-fi blockbuster, directed by Justin Lin, sees Anton reprising his role as chief navigator Pavel Chekov, alongside Trekkie alums Chris Pine, Zachary Quinto, Simon Pegg, and Zoe Saldana.
Just days before his death, the actor was revealed to be the star of the Netflix animated series Trollhunters, set to air in December. Anton voices the protagonist, Jim, who, along with his two best friends, discovers a war between good and bad trolls hidden beneath his hometown. Its creator and executive producer Guillermo del Toro, who worked with Anton for close to a year, called him the "sweetest, most humble, delightful, talented guy " and a "great creative partner and artist."
In addition to these high-profile projects, Anton also completed filming on several smaller independent films, most notably the romantic drama Porto, which follows a man and a woman as they spend one life-altering night together in the city of Porto, Portugal. In a recent interview, Porto's director Gabe Klinger sang his leading man's praises and said he hopes the film will be out by the end of the year.
"The role, I wish people could discover it already, but we talked about it for a year before we rolled cameras," Klinger said. "He was developing that character in his mind for a whole year. It was that level of seriousness. It will be very bittersweet now."
The 27-year-old actor was killed in a freak car accident early Sunday morning, when his 2015 Jeep Grand Cherokee rolled backwards and pinned him against a security fence. That specific Jeep model was under recall for "rollaway risk" after a faulty shift mechanism led drivers to believe the car was in park rather than neutral. An investigation has been launched by Fiat Chrysler.
Los Angeles County coroner's office released their report yesterday, ruling Anton's death as accidental, citing the official cause of death as "blunt traumatic asphyxia."
Anton's other upcoming films include the sci-fi drama Rememory, directed by Mark Palansky and co-starring Peter Dinklage and Julia Ormond; Peer Pederson's family drama We Don't Belong Here alongside Catherine Keener and Maya Rudolph, and the Cory Finley thriller Thoroughbred, which comes out next year and stars Olivia Cooke and Anya Taylor-Joy. ~Shelby Morton