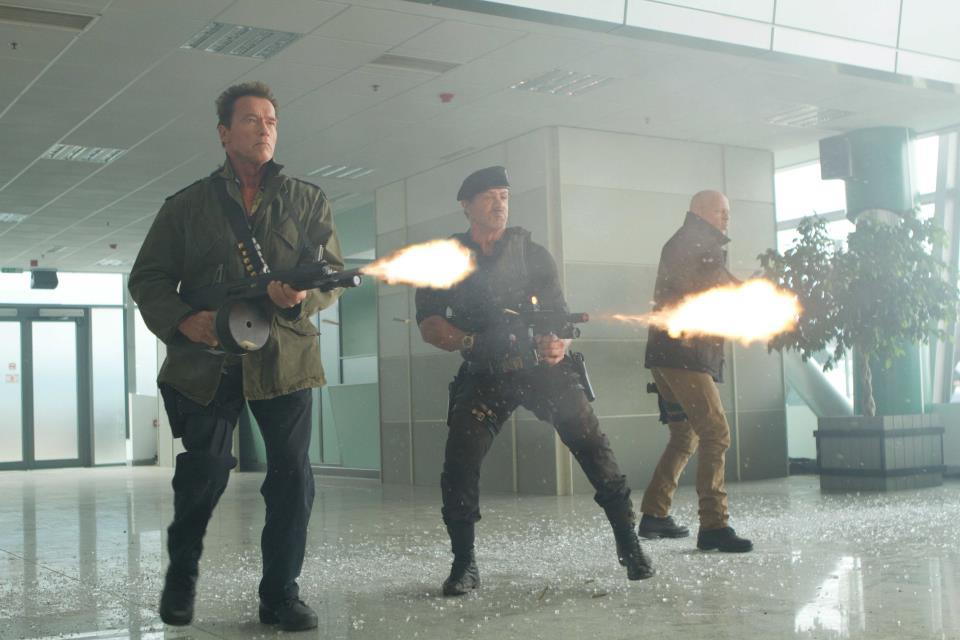 The rivalry between two of cinema's biggest action stars — Arnold Schwarzenegger and Sylvester Stallone — is nearly as legendary as the careers of the two actors, and it seems Arnold used that to try to one-up Sylvester.
The two onscreen heroes were a part of some of the best film franchises of the '80s and '90s, with Arnold a mainstay in the wildly popular Terminator series and Sylvester heading up the action-packed Rambo franchise. So it's no surprise that the two were pitted against each other for the title of the "Greatest Action Hero."
During a Q&A session at Beyond Fest as reported by SlashFilm, Arnold went into detail about their feud and how he's pleased it ended, telling fans, "I'm so glad we straightened out our mess because it wasn't pretty. We were attacking each other in the press relentlessly…It became so silly that all of a sudden it became a competition about who has the most muscular body. So I said, 'Sly, forget about that now. Because there's only one seven-time Mr. Olympia, and it's me!'"
He continued, "But then he had to use bigger weapons. So then it was a competition of who had the biggest gun, and then who uses the biggest knife. Do you remember the Rambo knife became so big it was like a sword? No one has a knife like that! But Stallone had one built, so I had to come in with a bigger one. This is how it went. Who has the most unique killings? Who kills more people on screen? Who makes more money at the box office? Who has less body fat when he goes into production? All of this shit started happening, and it didn't stop! It was unbelievable."
Arnold then revealed that he used the rivalry to try to take a jab at Sylvester's film career. Specifically, he tricked Sylvester into taking a role in the less-than-successful 1992 action-comedy Stop! Or My Mom Will Shoot:
"I read the script. It was so bad. You know, I've also done some movies that went right in the toilet, right? That were bad. But this was really bad. So I went in — this was during our war — I said to myself, I'm going to leak out that I have tremendous interest. I know the way it works in Hollywood. I would then ask for a lot of money. So then they'd say, 'Let's go give it to Sly. Maybe we can get him for cheaper.' So they told Sly, 'Schwarzenegger's interested. Here's the press clippings. He's talked about that. If you want to grab that one away from him, that is available.' And he went for it! He totally went for it. A week later, I heard about it, 'Sly is signing now to do this movie.' And I said, [pumps fist] 'Yes!'"
Luckily, after a stint together as co-owners of Planet Hollywood in Las Vegas along with fellow action star, Bruce Willis, in the '90s, the two settled their score and become close friends. Sylvester even brought Arnold into his successful Expendables franchise.
What do you think of the once-feud between the two action stars? Do you think it helped or hindered their careers? Let us know your thoughts in the comments section below! ~Alexa Caruso