Australian actor Mitchell Hope makes his Disney channel debut in Descendants
By Alexandra Heilbron on July 28, 2015 | 20 Comments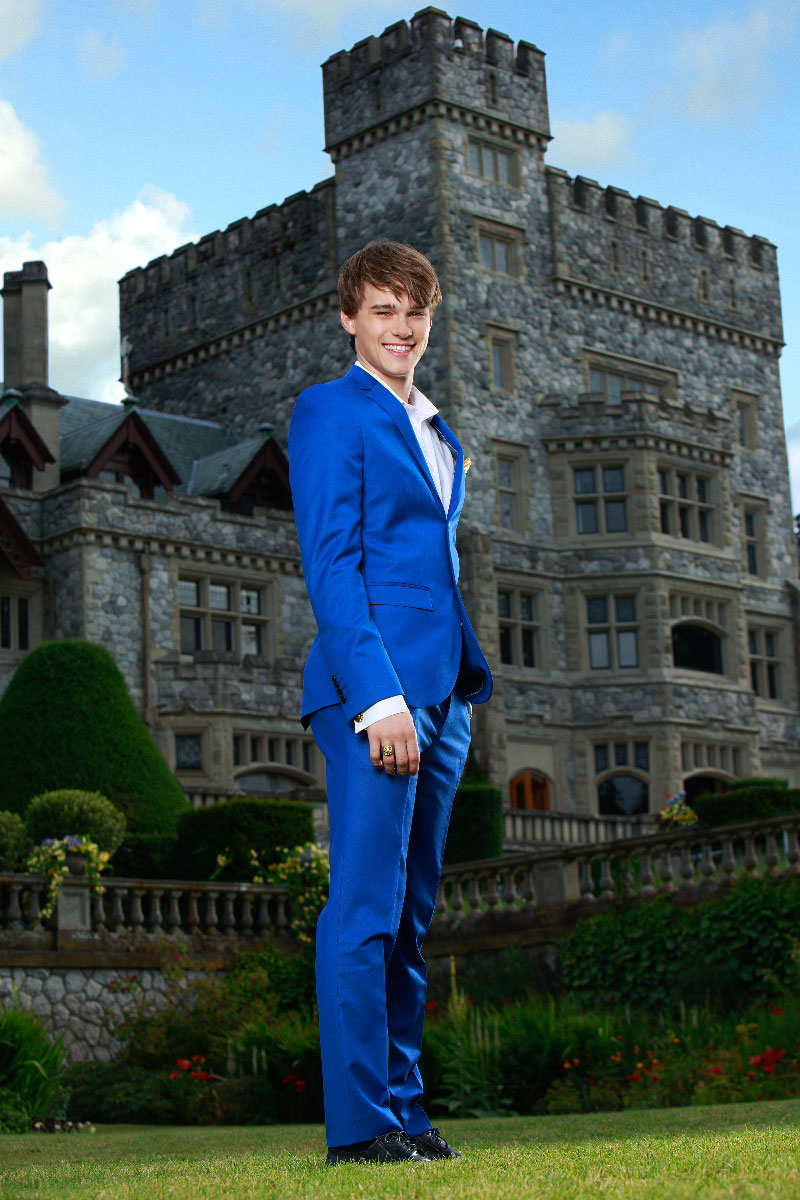 Australian actor Mitchell Hope chatted with us about his role on the new Disney Channel movie, Descendants, opposite Disney stars such as Dove Cameron of Liv and Maddie and Cameron Boyce from Jessie. Descendants airs on Family Channel this Friday, July 31.
You worked on Australian TV before getting this role, how did you go from that to landing this movie on the Disney Channel?
Yeah, it's a big jump! Honestly, it was so cool, especially going from something like that on Australian TV where the industry is so much smaller to something on a bigger scale like Disney. It started really simply, just laying down a tape, doing a cold reading of the script and sending it over. It all started with me having 20 spare minutes and being able to go through a tape and send it over.
You heard about the audition through your agent and they said make a tape?
Yeah kind of, in fact it's actually a funny story. I quit acting right before I got the audition. I was done with it, I was ready to go out and get a "real" job, you know what I mean? (laughs) I was going to go back to university and stuff. But my agent came along and she said, "Just do this one last audition," and I knew that acting was going to be something that I was always going to do, so of course I said yes and she said, "Please just do one more after this, it's a callback," and I said, "Okay, sure." And then finally she said, "I hope you've got your passport ready because they want to fly you to L.A. tomorrow."
Do you think that this is something that you'll stick with?
Yeah absolutely, I know that acting is what I'm going to do, it's what I'm always going to do regardless of where I am in my life, it's something that I will always come back to.
I was reading your Twitter and it sounds like you had an amazing time filming this. What was the most fun you had filming in Vancouver?
Hanging out with the cast was really cool. There were some nights where we just all met up in someone's room and just played guitar, hung out, watched movies and stuff, it was a lot of really simple stuff but it was the things that I will remember for the rest of my life when I think back on Descendants.
Was there anything crazy that happened during the shoot?
All of it, the whole thing was crazy, especially for me, I've got nothing to compare it to. That was the craziest I had ever seen until then. Specifically, I remember Jedidiah Goodacre and Booboo Stewart doing some pretty crazy things together. They would always team up and play jokes on me or something and occasionally I would team up with them and we would play jokes on [director] Kenny [Ortega] or something. I can't think of any specifics right now but it was just every single day we'd try and have a laugh with everyone.
Are you a practical joker? On Twitter you mentioned planting sunflowers in people's gardens and offering the pizza delivery guy a slice. Those are pretty cool practical jokes.
Yes, kind of, yeah (laughs). It's fun, I like to kind of entertain myself sometimes, sometimes I think things get a little boring, I think we all follow the same structure that we need to, that we are told to, so sometimes just push the boundaries a little, you know? Play a joke on someone, have a laugh, it's just going to make things better for you.
Do you have dogs or other pets of your own?
Yeah, I just got a puppy named Harvey, he's a little Rottweiler and he's the sweetest thing ever. I'm so excited, I can't wait to get back to him. I've been in L.A. for two days and I already miss him.
On your Twitter I saw you had photos of a dog you found on the freeway. Did you find the owner? 
Yeah we did, that was terrifying. We were driving 120 km/h on this freeway and we saw this tiny Jack Russell trying to cross the road. We picked him up and looked after him for a few days and we managed to find the owner. And then I had some strong words to the owner about leaving his gate open, his house is next to a freeway.
Good for you! Tell me about your role in Descendants.
I play Ben, who is the son of Beauty and the Beast. Ben is the young Prince of the land, he's to be King soon. The story really starts with Ben and his upcoming royal decree as to when he's pronounced King is to give a shot of redemption to people who don't deserve their fate on the Isle of the Lost. The kids on the Isle of the Lost have done nothing wrong, they were born into poverty, they were born into evil, but they didn't exactly choose their fate, choose where to be. So Ben thinks it's the right idea to give them a chance, give them a second shot. In its essence it's is one of those "choose your own fate" kind of stories.
What can we see you in next?
There are a few things happening and I'm trying to decide which route to go down, I haven't completely decided what I'm going to do next. It's going to be a little bit of a deliberation between me and my agent and my family, deciding what's the best route for me to take.
Descendants not only airs on Family Channel on Friday, July 31, but also releases on DVD the same day and includes a free "Isle of the Lost" bracelet inside. Special Features include bloopers and cast dance rehearsal footage.
---
---
---
---
Similar Articles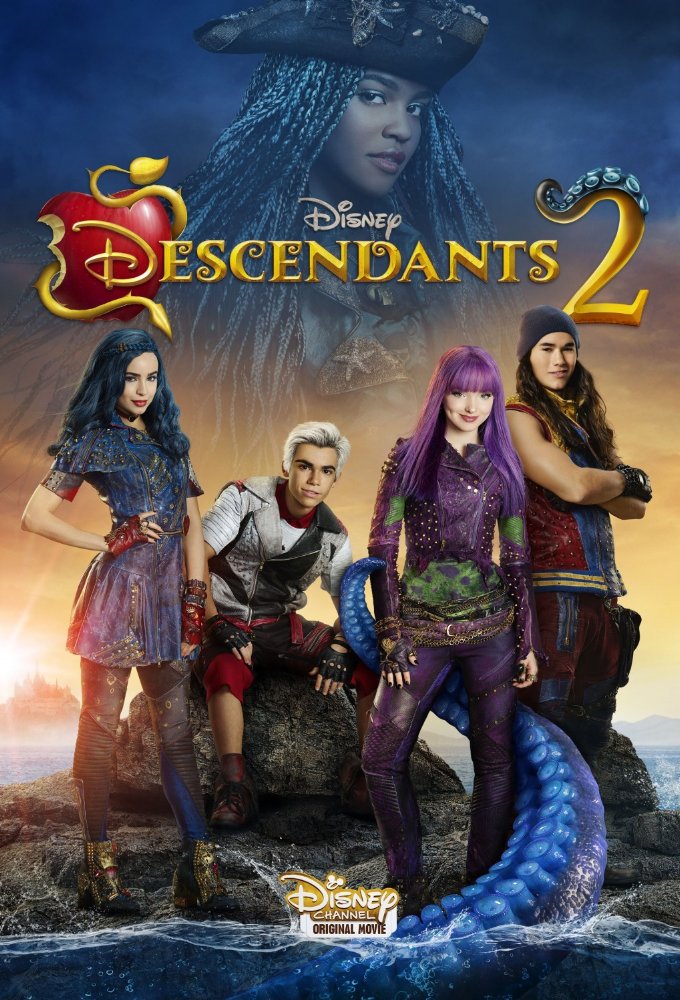 August 14, 2017 | 2 Comments
The Disney Channel original movie Descendants 2 starring Dove Cameron and Sofia Carson is now available on DVD, and comes with a free villain charm necklace!
---
---
---