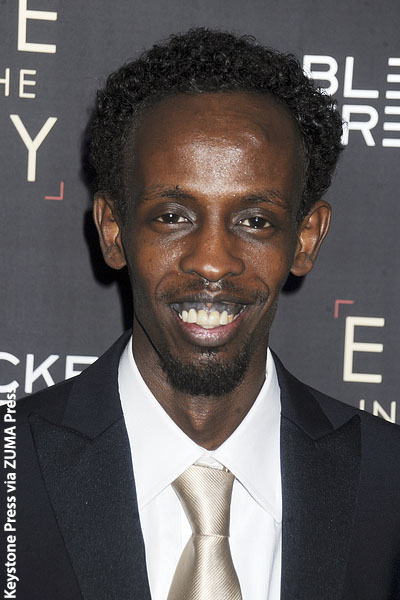 Somali-American actor Barkhad Abdi is the latest addition to the cast in Alcon Entertainment's Blade Runner sequel — made 34 years after the 1982 original. It is also set to star headliners Ryan Gosling, Harrison Ford and Robin Wright and will be directed by Denis Villeneuve.
The story picks up several decades after the ending of Ridley Scott's original film. Production is set to begin this month, and the movie is scheduled to hit theaters on October 6, 2017.
Barkhad, repped by SMS Talent, most recently appeared in the big screen thriller Eye in the Sky alongside Helen Mirren and Aaron Paul.
Barkhad received a Best Supporting Actor Oscar nomination for his screen debut as a Somali pirate in the 2013 film Captain Phillips, starring Tom Hanks. Along with the nomination, Barkhad also earned Best Supporting Actor nominations for the role from the Golden Globes and SAG, as well as winning a BAFTA award. Be sure to catch this up-and-coming actor on the big screen.
Are you excited for the Blade Runner sequel? What do you think of Barkhad Abdi being added to the cast? Let us know your thoughts in the comments! ~Natalia Makarski