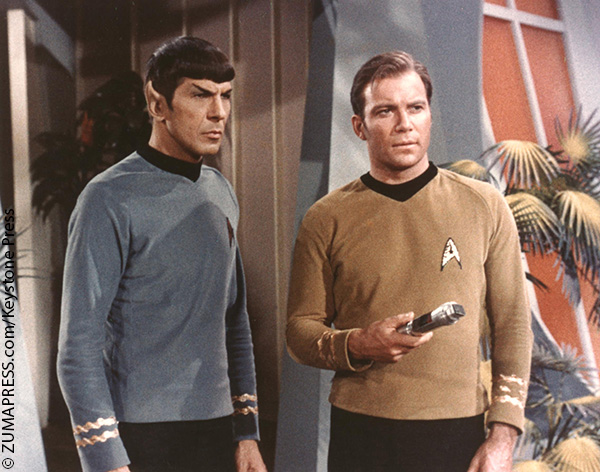 Star Trek has lived long and prospered.
It's been 50 years since Star Trek hit the airwaves in 1966. This year's San Diego Comic-Con will pay tribute to a half century warp speed with panels, an art exhibit and more.
The feature presentation is a panel called Star Trek: Celebrating 50 Years, which will feature Star Trek alums William Shatner, Brent Spiner, Michael Dorn, Jeri Ryan and more. Bryan Fuller, the executive producer of the upcoming Star Trek television series, will moderate the panel.
The art exhibit is called 50 Artists. 50 Years. This free exhibit will showcase the artwork of the late Leonard Nimoy, who was known for playing Mr. Spock.
The other exhibits are Star Trek: Five Decades of Comics, Trek Talks: Science, Smithsonian and Star Trek, Star Trek: The Roddenberry Vault, Star Trek The Official Starships Collection: Designing and Filming Starships and Trek Talks: Star Trek & NASA Boldy Go.
Are you a Star Trek fan dying to go San Diego? Click here to tell us how much you love Star Trek and you could win a trip for two to San Diego to watch the world premiere of Star Trek Beyond. ~ Yanis Khamsi