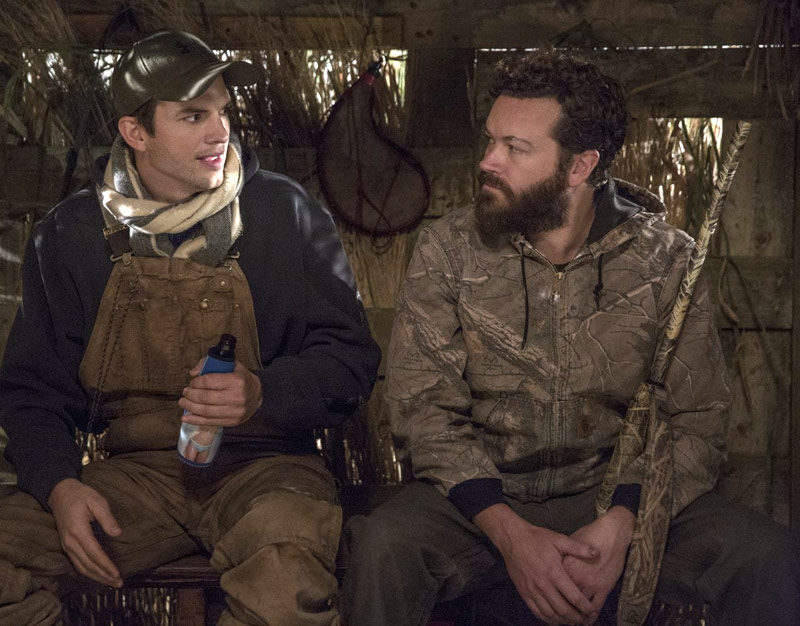 Former That '70s Show star Danny Masterson (pictured at left with co-star Ashton Kutcher) has been accused of rape by four women. The allegations have prompted Netflix to fire the actor from the streaming giant's original comedy series, The Ranch.
A statement by a Netflix spokesperson read: "As a result of ongoing discussions, Netflix and the producers have written Danny Masterson out of The Ranch. [Monday] was his last day on the show, and production will resume in early 2018 without him."
Masterson executive produces and stars in the comedy and will still appear in the second half of the second season of the series when it airs Dec. 15, 2017.
It's been reported that four women accused Masterson, 41, of raping them in the early 2000s, which would have been during his time playing Hyde on That '70s Show. The Los Angeles Police Department has been investigating the claims of sexual assault against Masterson since March 2017.
Like Masterson, three of the victims were practicing Scientologists at the time of the alleged assaults and reported the events to the Church of Scientology. One victim, who was Masterson's girlfriend at the time, claims he sexually assaulted her when she was unconscious in December 2001. She was allegedly told by the Church not to go to the authorities or she would face punishment. She decided to contact Leah Remini — former King of Queens star, outspoken Scientology critic and star of the A&E series, Leah Remini: Scientology and the Aftermath — who convinced the girl to go to the police.
A rep for Masterson denied the allegations in a statement in March 2017: "We are aware of [the victim]'s 16-year-old allegations. It was only after [the victim] was in contact with Leah Remini that she made allegations of sexual assault by Mr. Masterson. The alleged incident occurred in the middle of their six year relationship, after which she continued to be his longtime girlfriend."
But it seems some at Netflix also thought the allegations were false before deciding to fire Masterson, with HuffPost reporting yesterday that Netflix exec Andy Yeatman told one of the victims that other executives at the company don't believe them. Netflix quickly responded, calling Yeatman's comments "careless [and] uninformed." ~Alexa Caruso