David Oyelowo gives a powerful performance in Selma – Blu-ray review and giveaway
By Tribute on May 6, 2015 | 41 Comments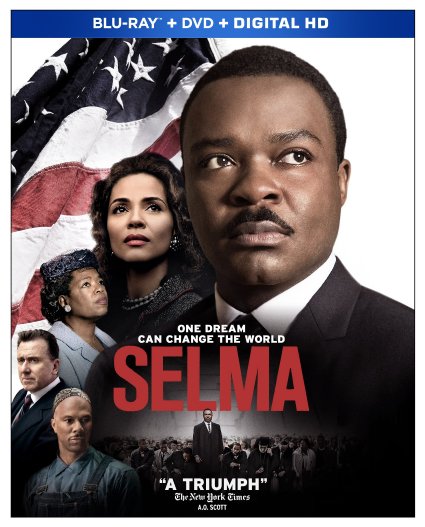 The civil rights movement in America has been well documented over the years. From 1954 to 1968, the United States witnessed some of the most horrific acts in the history of the world. The ugly truth is race relations was an issue then and still is today. Activists literally put their lives on the line to ensure equality reigned supreme. Among them stood a leader. One who had the strength to use a non-violent approach to combat the issues of racism.
Martin Luther King Jr. is a historical icon. One of the moments in his life that epitomizes the impact he had on American culture is his campaign to secure equal voting rights. Director Ava DuVernay used that event to tell King Jr's story, but also the story of Selma, Alabama in the award-winning film, Selma.
Right from the beginning, the stage is set. King (David Oyelowo) is shown with wife Coretta (Carmen Ejogo) in an intimate moment prior to receiving the Nobel Peace Prize. From there, we're taken to a church in Birmingham, Alabama. Four young (black) girls in beautiful white dresses are seen walking and talking, carefree and innocent, as children tend to be. An explosion abruptly interrupts the tranquility. Dozens are injured and the four young girls are killed in the racially motivated attack.
The tragic episode is the setup for everything leading up to the epic march from Selma to Montgomery. The film effectively portrays exactly what segregation felt like. Conversations between King and U.S. President Lyndon B. Johnson (Tom Wilkinson) provide depth into where each side was coming from.
The humanization of King in this film is what resonated with me the most. When I think of MLK, I see him as a larger-than-life figure who was relentless in his fight for what he believed in. Selma depicts Dr. King as all those things, but more importantly, he was shown as a man. The myth is removed and we're able to see King at his most vulnerable. Oyelowo delivers an inspired performance and truly captures the spirit of Dr. King. As an actor he was able to reach a higher level.
Oyelowo isn't the only actor that deserves credit. Oprah Winfrey (Annie Lee Cooper) and Giovanni Ribisi (Lee White), along with so many others, completed a cast that shared great onscreen chemistry.
The visuals were historically accurate, from scenery to wardrobe. The shooting style did well to add emotion. An example would be the scene where King is walking in the street towards a courthouse. At first glance it appears that he's alone. The camera pulls out to reveal men and women marching side-by-side with intense focus. I was completely immersed and remember thinking how powerful that scene felt.
Selma takes a well-known piece of American history and tells a story that most are unfamiliar with. The spirit of the civil rights movement was brought to life. You're taken on a journey that forces you to question your existence and what it means to belong to the human race. More than an education, you receive motivation and pride for what King was able to accomplish.
The Blu-ray has more than an hour of bonus features, including the 13-minute featurette The Road to Selma, which takes a look at pre-production of the film. Recreating Selma is a 26-minute featurette that looks at the film's design. There are also Deleted and Extended scenes, a "Glory" music video, commentary by director Ava DuVernay and David Oyelowo, and more. ~Andree Rhooms
We are giving away 12 copies of the Blu-ray/DVD combo pack. Just tell us below what was the most recent movie you watched for a chance to win.
Only Canadian entries are available to win. Winners are: Rosan Butt, Melanie Camirand, Valerie Albo, Susan Hanley, Cheryl Germaine, Joanne Thompson, Jocelyne Alldrick, Angela Mitchell, Rachel Plouffe, Robert Beck, Lesley de la Salle, and Janine Rutledge.
Other DVDs releasing today include: Mr. Turner, Playing it Cool, Black or White, Love, Rosie, The Pyramid, Black Sea, Lost River, Murder of a Cat and Fifty Shades of Grey.
Watch the trailers here:
Fifty Shades of Grey
Murder of a Cat
Lost River
Black Sea
The Pyramid
Love, Rosie
Mr. Turner
Black or White
Playing it Cool
Selma
---
---
---
---
Similar Articles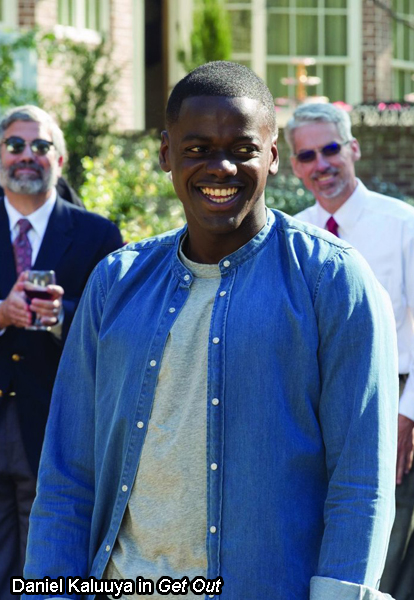 March 9, 2017 | 9 Comments
Samuel L Jackson is not happy about some recent casting choices of black British actors in African-American centered storylines. Read on to find out more.
---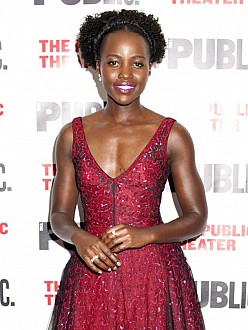 January 20, 2016 | Leave a Comment
Lupita Nyong'o is "disappointed" by the lack of diversity in this year's Academy Awards nominations. The Star Wars: The Force Awakens actress has taken to Instagram to voice her opinions, insisting she is standing with her "peers who are calling f…
---
---