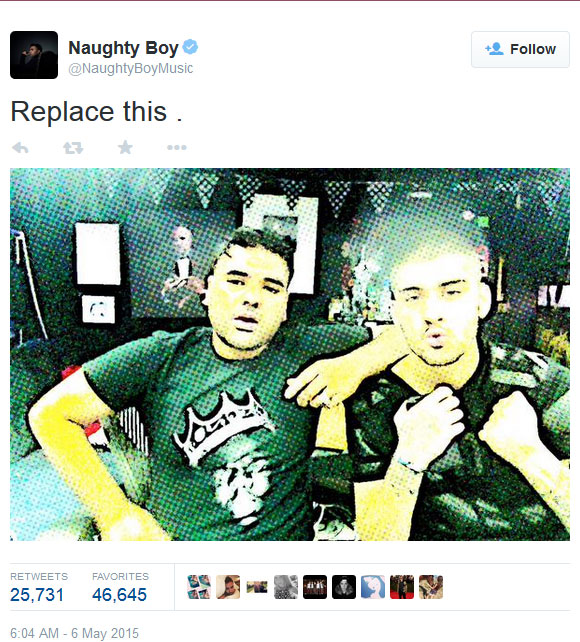 One Direction's Louis Tomlinson and former band member Zayn Malik are making headlines with some Twitter drama.
Zayn, 22, left the group just over a month ago, shocking millions of fans, but there seemed to be no bad blood until now.
At the time, he gave a statement that said he and his four former bandmates would be "Friends for life." He explained his reason for leaving was because he wanted to experience a more normal 22-year-old life.
At the time, people believed his departure from the band was so that he could spend more time with his fiancée, Little Mix singer Perrie Edwards. Now it seems that bad blood between the members could have been a reason for him to leave.
The Twitter drama happened yesterday morning when record producer Naughty Boy posted a picture of himself and Zayn with a very strong filter on it, captioned "Replace this."
A few hours later, without naming any names, Louis, 23, tweeted: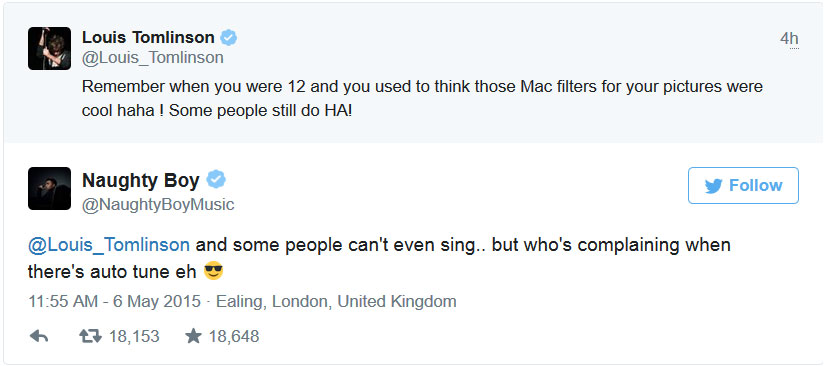 This is when Zayn got involved.
@Louis_Tomlinson remember when you had a life and stopped making bitchy comments about mine ? — zaynmalik (@zaynmalik) May 6, 2015
~Erin Stewart