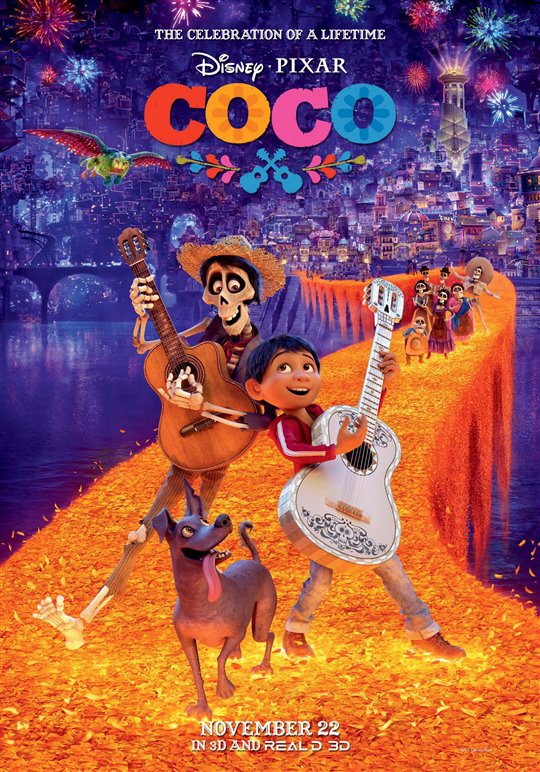 Ahead of the monthly announcement of what's to come on Netflix next month, we have an exclusive reveal! Our friends at Netflix have shared that Disney Pixar's Coco will be one of the several exciting titles releasing on Netflix in May.
Oscar-winning film Coco tells the story of 12-year-old Miguel (Anthony Gonzalez), who loves music and secretly adores the late, great singer Ernesto de la Cruz (Benjamin Bratt). However, Miguel's family is against any and all forms of music.
Miguel runs away and accidentally crosses over to the Land of the Dead. There, he meets Hector (Gael García Bernal), who claims he knows Ernesto and can arrange a meeting.
This trip into the land of souls teaches Miguel — and the audience — about the meaning of family and the joy of music.
Click here to read our complete review.
Keep an eye out for the rest of the Netflix May titles, which will be announced in the next few days. ~Marriska Fernandes