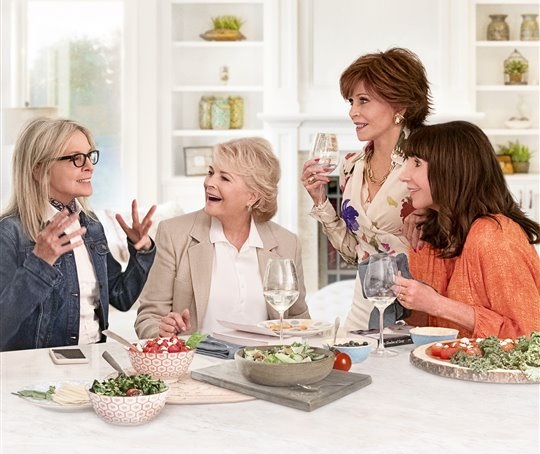 Mother's Day is just around the corner and we are celebrating the special lady in your life. Whether she's your mom, mother-in-law or a mother-like figure in your life, make sure to cheer her on and remind her why she's so special.
Our newly created Mother's Day page has fresh content for all moms. We have a special selection of recommended movies to watch with mom in addition to three exciting contests that will allow you to spoil her.
You could win passes to see Book Club! It follows the lives of four close friends ( Diane Keaton, Jane Fonda, Candice Bergen, Mary Steenburgen) and how their lives are turned upside down to hilarious ends when Vivian convinces the other three to tackle the infamous novel Fifty Shades of Grey as the selection of the month for their book club. From discovering new romance to rekindling old flames, they inspire each other to make their next chapter the best chapter.
You could also win a Blu-ray of Fifty Shades Freed. Christian (Jamie Dornan) and Ana (Dakota Johnson) return from their honeymoon early only to find out that Ana's old boss, Jack Hyde (Eric Johnson), is back in town to cause chaos in their lives.
We are also giving two lucky winners the chance to take mom out for dinner with a $200 dining gift card as well as a Blu-ray set of the Fifty Shades collection.
Feel free to comment below telling us the name of your favorite movie to watch with mom on Mother's Day.
So go ahead and check out our Mother's Day page and enter our contests. Good luck and Happy Mother's Day!