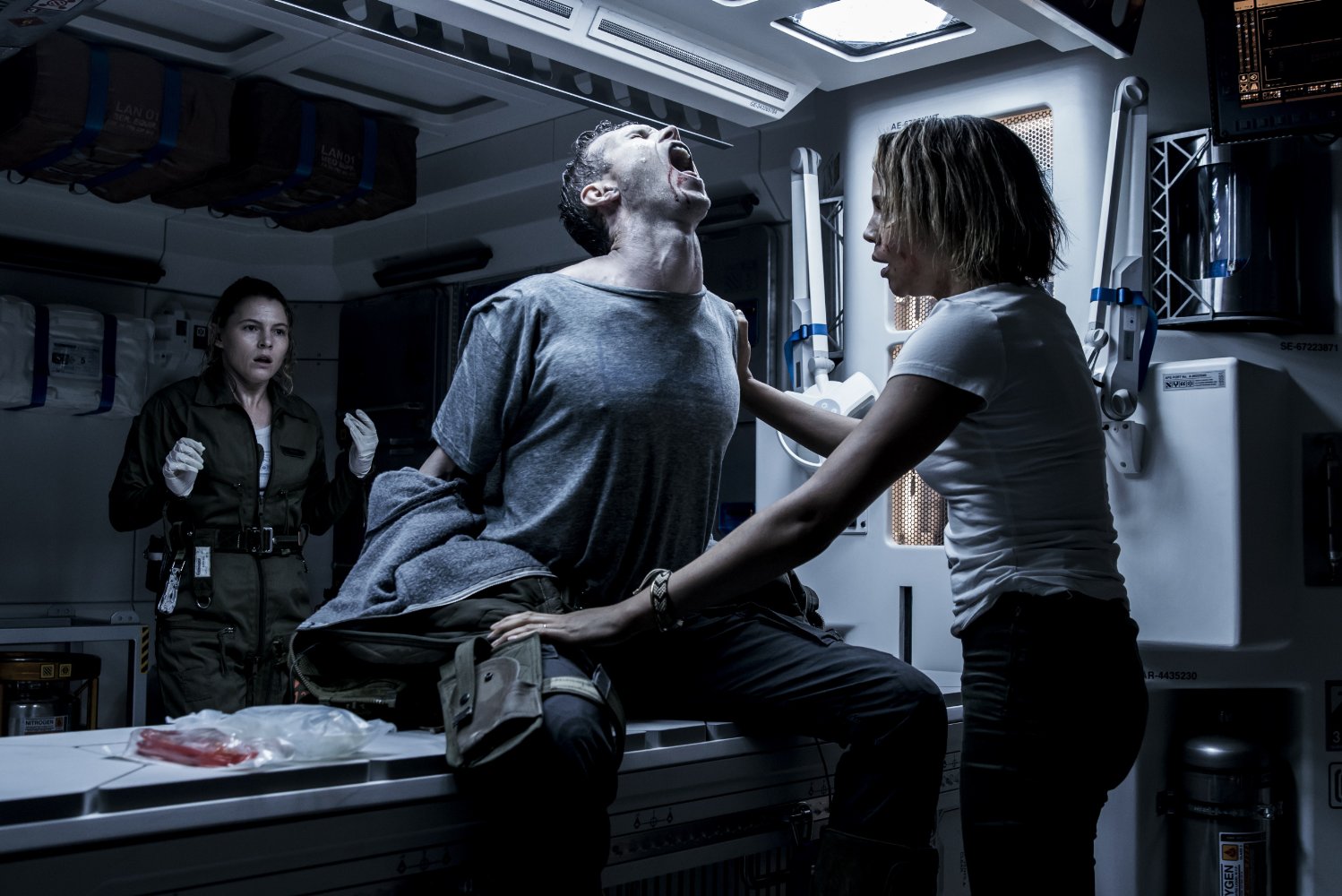 Happy Alien Day, franchise fans! You're in for a treat as 20th Century Fox's new virtual and augmented reality division, FoxNext, has released its first virtual reality short in honor of today being Alien Day — and it's a gross one! And by gross, we mean awesome.
With the release of the highly anticipated prequel Alien: Covenant on May 19th, the virtual reality video titled Alien: Covenant In Utero gives fans the chance to see (from the creature's perspective!) what it's like for the alien embryo to develop and "chest-burst" from its unwilling host. Ah, the miracle of life.
Alien: Covenant director Ridley Scott had this to say about the experience: "With the In Utero experience, audience participation is taken to a whole new level. You get to be a Neomorph, exploring what's happening around you and within you."
The short's director, David Karlak, spoke at a press unveiling of the project hosted by 20th Century Fox Home Entertainment in Los Angeles on Tuesday (April 25). He explained that the video is about switching things around for fans who have always been seeing things from the perspective of a hapless victim: "For me, it was about giving the audience an element of wish fulfillment… we've always been on the receiving end of [the] violence."
The two-minute 360-degree video debuts today exclusively on Oculus Rift and Samsung Gear VR. In Utero will then have a wide release across mobile and tethered virtual reality platforms on May 19th.
FoxNext will be producing two to four fully immersive virtual reality productions each year and is eyeing more interactive experiences with projects inspired by the Planet of the Apes and Alien franchises. Alien fans can expect additional virtual reality videos to be released in 2018.
You can watch the teaser for Alien: Covenant In Utero – A Virtual Reality Experience here. ~Alexa Caruso