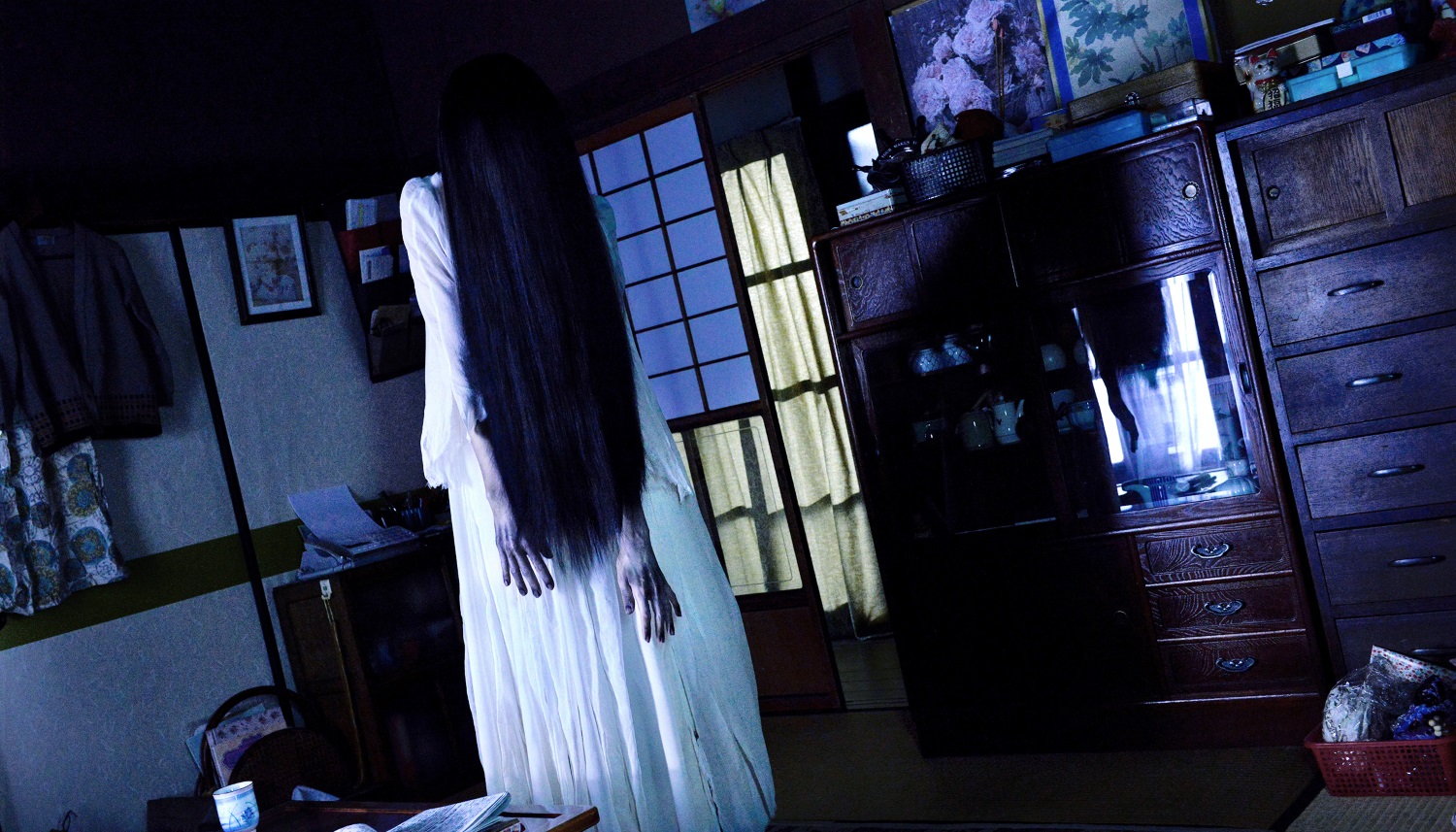 Film fans generally respond favorably to movies that pit iconic characters against each other. Think: King Kong vs. Godzilla, Freddy vs. Jason, Alien vs. Predator and Batman v Superman: Dawn of Justice.
One of the latest films to enter the "vs." cannon features an epic showdown between two Japanese demons North American audiences have embraced.
Sadako vs. Kayako screened at TIFF this past fall and was warmly received. Hitting the streaming service Shudder tomorrow (Thursday, Jan. 26), it's built on an exciting encounter between the venerated villains of the Ringu films (a.k.a. The Ring) and the Ju-On franchise (a.k.a. The Grudge). The movie is entertaining and offsets its chilling shots with cheeky, endearing comic relief.
The plot is put in motion when two college girls in Tokyo happen upon an old, cursed VHS tape. Their curiosity gets the better of them and they give it a watch; however, at its conclusion, they're informed that they'll be killed in two days by a long-haired, hateful entity named Sadako. Their only hope for survival is Kayako, a spiteful spirit that dwells in a decrepit mansion. They concoct a plan to have the two square off, and a titillating battle that horror fans will relish transpires.
To satiate your craving in advance of the movie's release on Shudder, we have an exclusive clip to share. Here, the two college girls unknowingly discover "the Cursed Video" and watch it, despite one of them exhibiting apprehension. Eerie imagery plays before them and they're entirely enraptured. It doesn't take them long, though, to realize that they've sealed their fate.
Watch the clip below and be sure to check back for an upcoming interview with Kôji Shiraishi, director of Sadako vs. Kayako! ~Matthew Pariselli