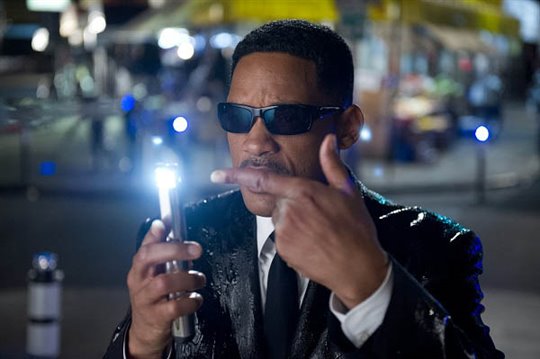 The sci-fi blockbuster Men in Black was undoubtedly one of the biggest films to propel Will Smith's career.
Starring Smith and Tommy Lee Jones as Agents J and K, MIB was a massive hit with audiences, grossing almost $600 million at the box office. It would be hard to imagine what the film would be like without the actor. However, the former "Fresh Prince of Bel-Air" wasn't initially considered for the role.
In a recent interview with Huffington Post, director Barry Sonnenfeld revealed that actor Chris O'Donnell (who had just starred in Batman Forever), was producer Steven Spielberg's first choice for one of the two lead roles. Barry wanted Will Smith, but the studio had the idea of pairing Chris O'Donnell with Clint Eastwood.
"Spielberg told me I had to go to dinner with Chris and convince Chris to be in the movie. But I knew I wanted Will Smith, so I told Chris that I wasn't a very good director and I didn't think the script was very good and if he had any other options he shouldn't do Men in Black. He let it be known the next day that he was not interested."
Although you can probably guess what Chris O'Donnell thinks of this, you have to admit it paid off for Sonnenfeld. Will Smith was cast, and Men In Black would kick-start a new franchise. Without Will and Tommy, MIB would probably not have been as big of a success as it was.
What do you think about what the director did? Tell us below! ~Brenden Zerihun