Ice Age: Collision Course fun for the whole family – movie review
By Tribute on July 22, 2016 | 2 Comments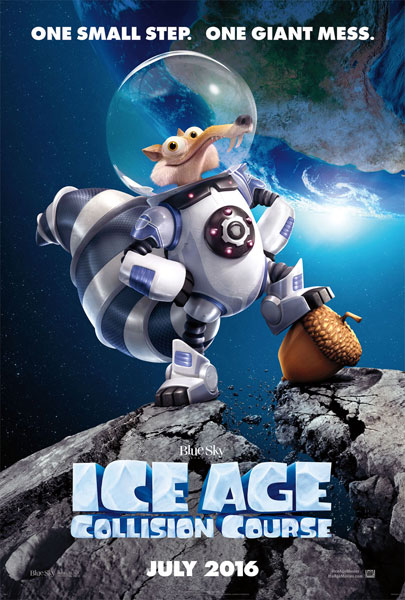 As a member of the press I had the opportunity to enjoy Ice Age: Collision Course at an advanced screening in a D-Box seat. It was only for a moment, but when the characters were doing yoga, my seat magically levitated.
D-Box is a technology that allows your seat to correspond with the actions on screen. If the characters are flying, you'll feel like you're flying. I only experienced D-Box for that one motion, but it was still a memorable experience. I can't wait to experience it again.
The movie begins with Scrat (Chris Wedge) chasing his acorn. Neil deGrasse Tyson narrates the "Ice Age" explanation for how our solar system came into existence. Scrat's search for his acorn takes him to a grounded flying saucer. He messes around in the saucer until both he and his acorn are propelled into space. The solar system, as we know it today, is formed thanks to Scrat's hijinks.
The characters are all given arcs. Manny (Ray Romano) must accept his daughter Peaches (Keke Palmer) and her fiancé Julian (Adam DeVine), Diego (Denis Leary) and his wife Shira (Jennifer Lopez) want to be less frightening to children, and Sid (John Leguizamo) just wants to find love.
When The Herd learns of an asteroid prophesied to hit Earth (thanks a lot Scrat), the team must work alongside their old mammal friend Buck (Simon Pegg) to use "science" to steer the asteroid off course.
Even the villains have clear motivations! Flying dinosaur Gavin (Nick Offerman) wants to keep The Herd from stopping the asteroid so that his species can rule the planet. According to #GavinLogic he and his children will fly safely above the Armageddon and inherit the Earth.
Ice Age: Collision Course is fun for the whole family. As someone who was 10 years old when the first Ice Age movie came out, I still found myself amused by these characters. Ray Romano's delivery makes just about everything Manny says a riot. Wanda Sykes as Sid's Granny is another highlight.
I can't recommend Ice Age: Collision Course enough for fans of the other Ice Age movies. Even if you haven't seen the last few, the movie brings you up to speed. As a fan of Neil deGrasse Tyson and the television series Cosmos, it was a pleasure to see that style of narrative frame the story. As well, the 3D was done tastefully, as was the D-Box.
Now that the series is 14 years old, I wonder if Ice Age will continue to be episodic or if the story will eventually have an emotional conclusion. Maybe the next movie could find The Herd splitting up and everyone going their separate ways. After all, sloths, saber-toothed tigers and mammoths all evolved and their descendants are still with us, so perhaps future movies can follow the descendants of The Herd.
Ice Age: Collision Course was a lot of fun, but it runs the risk of getting old. This is the fifth Ice Age movie and every character has been developed to their furthest extent. I know it's a kids movie, but these movies are so well animated, well written and well acted that they have the potential to be so much more. If another Ice Age movie is in the works, I hope it can raise the emotional stakes and leave audiences breathless. If the Lion King can do it, why not Ice Age?
Have you seen Ice Age: Collision Course? Click here to write your own review. Let me know if you agree or disagree with me in the comments. ~ Yanis Khamsi
---
---
---
---
Similar Articles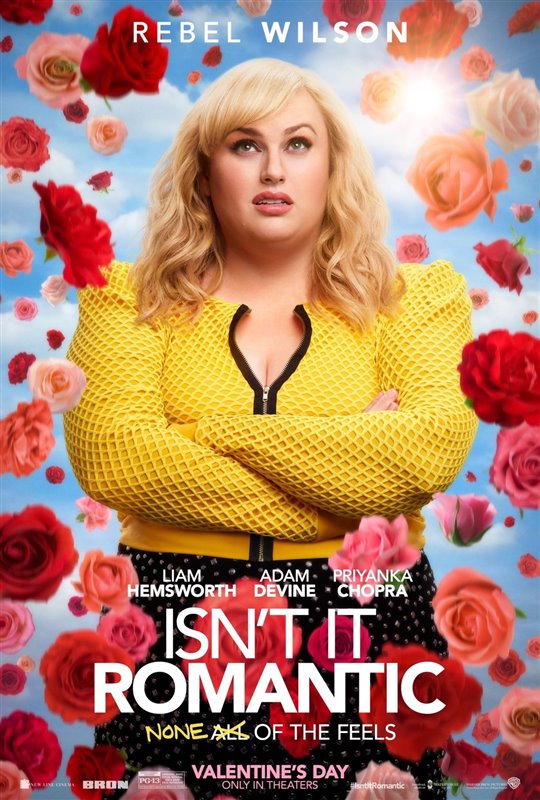 February 13, 2019 | Leave a Comment
Rebel Wilson stars in this hilarious parody of your favorite rom-coms. Watch eye candy Liam Hemsworth and Priyanka Chopra deliver charming performances!
---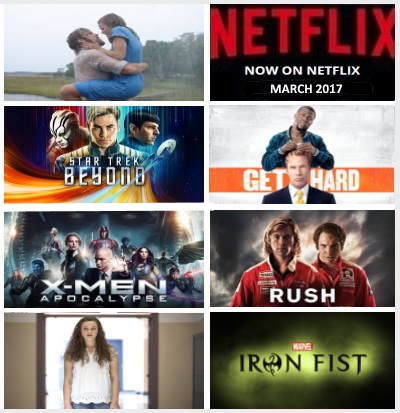 March 1, 2017 | 1 Comment
Here's what's streaming on Netflix in March. From Marvel's Iron Fist to Star Trek Beyond, and a selection of original series, there's something for everyone.
---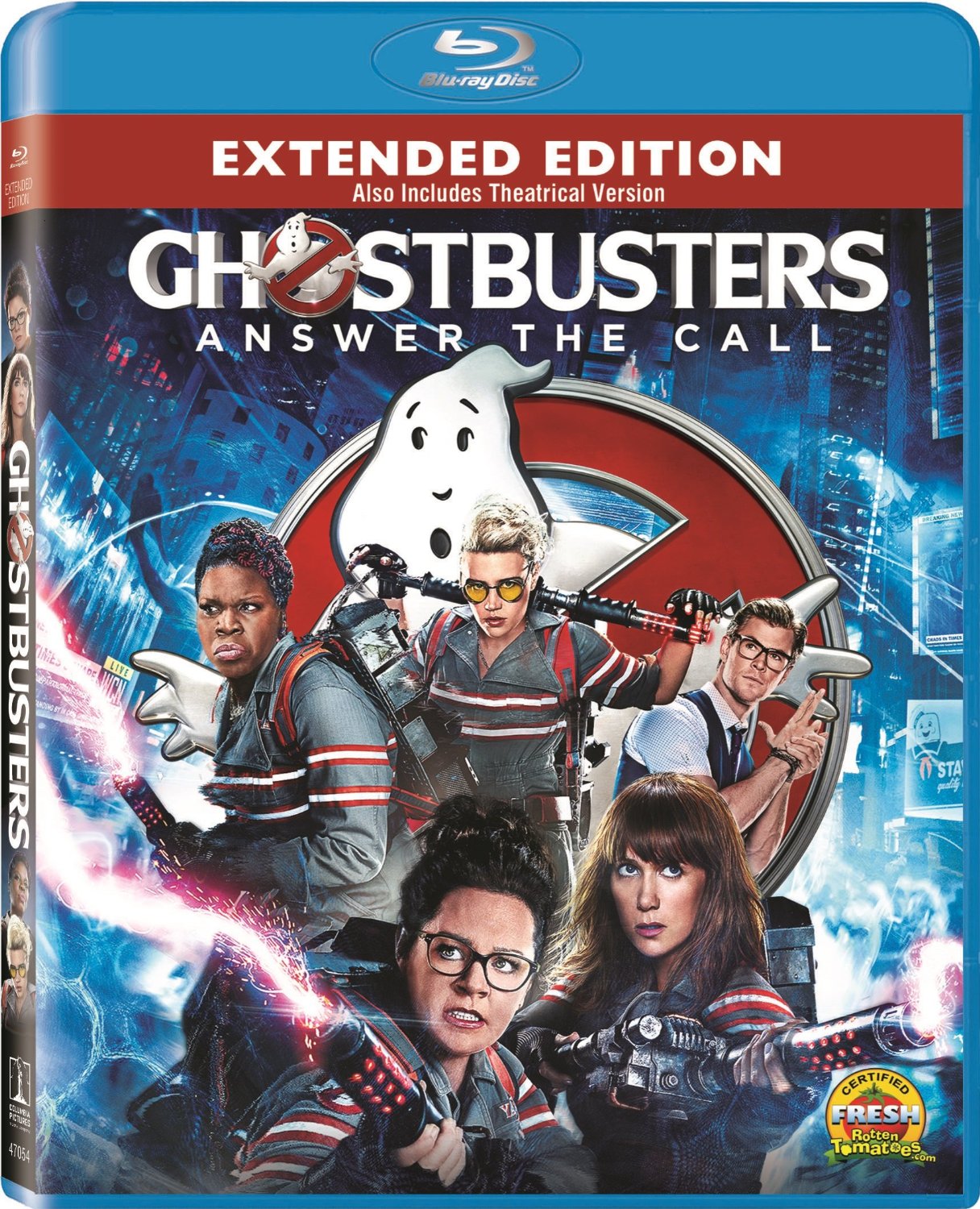 October 11, 2016 | Leave a Comment
This week's new on DVD releases include Ghostbusters, The Legend of Tarzan, Ice Age: Collision Course and more great titles for hours of at home entertainment!
---