Jenna Fischer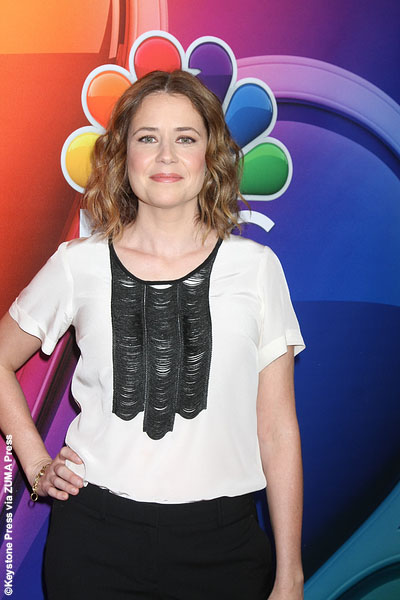 has learned the hard way — there can only be one Jim and Pam.
The The Office alum will replaced as the female lead in the upcoming CBS sitcom Man with a Plan because she and leading man Matt LeBlanc didn't have believable on-screen chemistry, according to The Wrap.
The site claims that Jenna shot the pilot earlier this year and while it was screened yesterday, come this fall, she won't be the one viewers get to see on their television screens.
"Look, recasting on pilots happens all the time," CBS president Glenn Geller said in a statement. "She is a phenomenal actress. It just wasn't the right actress for the right role, ultimately, when we saw the pilot."
Geller elaborated, saying the chemistry was "fine," but "we think we can do better."
This news comes in stark contrast to the actress' notoriously steamy on-screen connection with The Office co-star John Krasinski, who starred as co-workers Pam Beesley and Jim Halpert, respectively.
She has previously spoken about her and John's "real-life chemistry," saying, "There is a real part of me that's Pam and a real part of him that's Jim. And those parts of us were genuinely in love with one another. But in real life we weren't totally Pam and totally Jim. So, in real life, we aren't the perfect match."
As of now, there has been no official statement on which actress will replace Jenna.
Man with a Plan will begin airing this October and marks Matt's first return to network television since Friends. The comedy will see the actor in a much more family oriented role, compared to his raunchy Showtime/BBC series Episodes, as a contractor who has to adjust to life as a stay-at-home dad when his wife returns to work.
Who do you think should star alongside Matt? Let us know in the comments!
~Shelby Morton