Joaquin Phoenix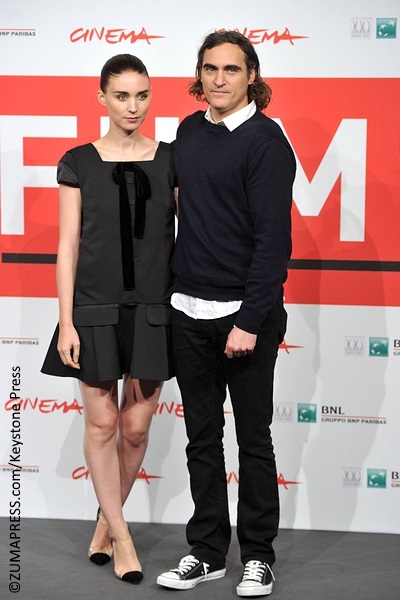 , 42, and Rooney Mara, 31, are reportedly in love. According to Page Six, sources confirmed that the couple "found love on set" while filming the biblical movie Mary Magdalene.
In the upcoming movie, Joaquin will be playing Jesus Christ, while Rooney will play the titular character. The couple previously worked together on the romantic drama Her.
Rooney's film Lion was nominated for four Golden Globes on Sunday. A Hollywood source told Page Six that the actress skipped the awards and the couple were instead "holed up together in the desert."
However, Joaquin's representative said: "They are and have been good friends for quite a long time."
Rooney was in a relationship for six years with Charlie McDowell but they haven't been seen together since August.
Mary Magdalene is directed by Garth Davis, who helmed Lion. A release date has not yet been set.
Could love have blossomed between Rooney and Joaquin? What do you think? ~Marriska Fernandes