Jojo Rabbit is a heil of a good time – movie review
By Tribute on October 24, 2019 | Leave a Comment
After gaining mainstream success with his commercial smash hit Thor: Ragnarok, director Taika Waititi's follow-up film was his adaptation of the anti-hate satirical novel Jojo Rabbit by writer Christine Leunens.
Waititi pulled triple duty on this film, writing the screenplay, directing, and starring in it as the title character's imaginary friend.
While there were some initial fears about the film's subject matter, given its usage of Nazi imagery, the film easily won audiences over when it played at the Toronto International Film Festival, winning the People's Choice Award.
With the film now playing in theaters, audiences have a chance to check out Waititi's latest gem. The film follows Johannes "Jojo" Betzler (Roman Griffin Davis), an aspiring young Nazi and the son of a German soldier. He attends a youth Hitler training camp run by Captain Klenzendorf (Sam Rockwell).
Spurred on by his imaginary and childish version of Adolf Hitler (played brilliantly by Waititi), young Jojo attempts to prove himself against the older bullies at the camp. When a live grenade tossing exercise goes awry, leaving Jojo scarred and crippled, he's sent home to his mother, Rosie (Scarlett Johansson), who quickly finds him work to do with Klenzendorf as he recovers.
With his mother busy working around the city for the Resistance, Jojo is left alone at home when not busy with his odd jobs. One day he overhears a mysterious noise coming from his deceased sister's room. As he investigates, he discovers a secret room in the wall, where he encounters a Jewish girl, Elsa (Thomasin McKenzie), who is being hidden by Jojo's mother.
Despite having been taught to fear and hate Jews, Jojo agrees to keep his knowledge of Elsa a secret, to keep both him and his mother safe from the repercussions that would occur if the Nazis knew about the girl. With his "enemy" just a floor above him, Jojo resigns himself to learn as much as he can about Jews in order to write a book about them for the Führer. Elsa hilariously provides him with all kinds of misinformation for the book.
The first thing that needs to be addressed about this film is its depiction of Nazis. Given the film's black comedy/satirical approach, their goofy and comical portrayal will either make or break your appreciation of Jojo Rabbit. In the context of the film, it worked extremely well for me and for the audience I saw the movie with, though it is entirely understandable how it could be viewed otherwise. This isn't a case in which Waititi handles the comedy with insensitivity, like in the short-lived British sitcom series Heil Hitler, I'm Home. Waititi has a firm understanding of the material in order to highlight the ridiculousness of the Nazis' actions and beliefs.
While detractors may point to its sanitized look at Nazi Germany, that viewpoint totally misses the point of the film, which is the journey of its titular character. Newcomer Roman Griffin Davis is great in his role as Jojo. Sympathetic in his youthful naiveté, audiences are able to see in him what his mother sees, in spite of his insistence that he is a through and through Nazi, who is "massively into swastikas." This approach to "humanizing" Nazis is definitely more palatable than recent dramatic attempts in films like The Best of Enemies and Skin. Waititi's direction is a major reason for that, as he slowly, but necessarily, shifts the tone and never once goes too over the top, thanks to his comedic sensibilities.
Additionally, his casting choices are spot on, with the likes of comedic veterans such as Sam Rockwell and Stephen Merchant, as well as Rebel Wilson, Alfie Allen (Game of Thrones) and the aforementioned Scarlett Johansson. Each is perfectly cast in their role and deliver many memorable moments in the film.
One of the bigger surprises however is young Archie Yates, who plays Jojo's best friend (or "second best friend") Yorki. Fans of the Cornetto Trilogy from Edgar Wright and Simon Pegg will see a young Nick Frost in him, as he steals scenes throughout the film.
There is a lot to love about Jojo Rabbit if you're on board for Waititi's satirical ride, as he delivers one of the year's funniest films with a great amount of laughs — and a few genuinely sweet moments. It's understandable if this film isn't for you, but I've got a feeling that as time passes Jojo Rabbit will become a lasting classic. ~Paolo Maquiraya
If you have seen Jojo Rabbit and would like to rate/review it yourself, click here.
---
---
---
Similar Articles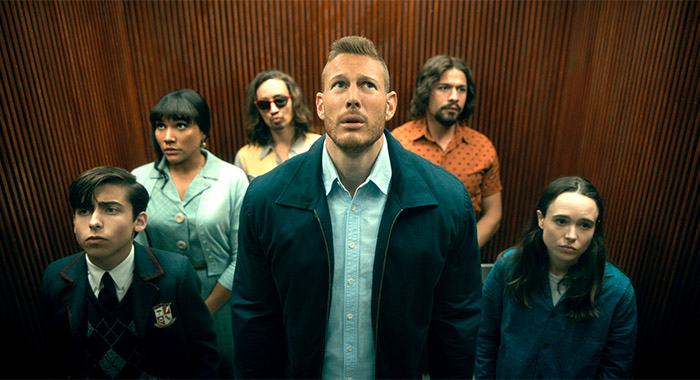 July 30, 2020 | 1 Comment
So many new shows are premiering this week on streaming services including the highly anticipated release of Netflix's The Umbrella Academy. Check out what else is new streaming and VOD.
---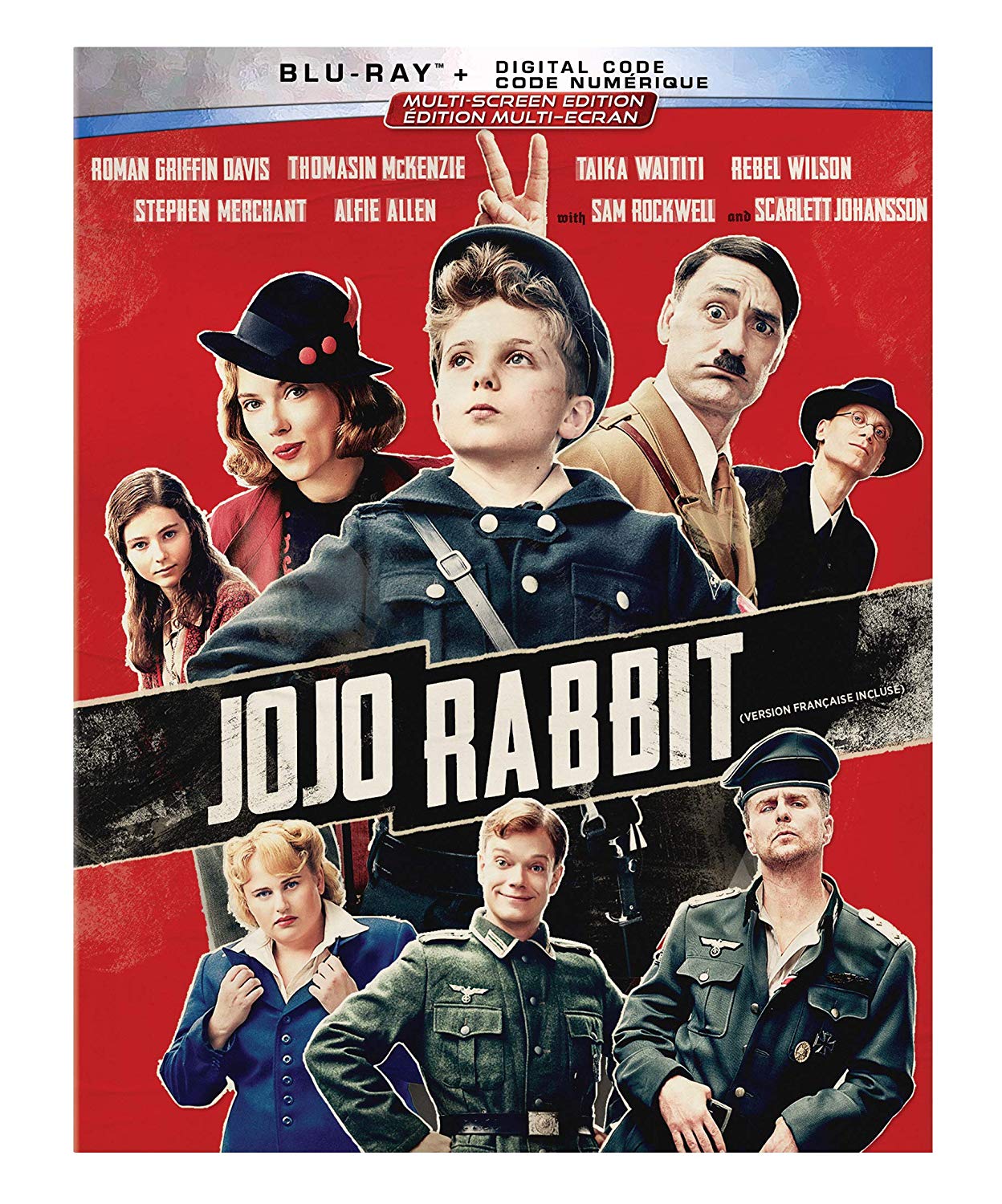 February 18, 2020 | Leave a Comment
Academy Award-winner Jojo Rabbit and Oscar-nominated A Beautiful Day in the Neighborhood are available on DVD and Blu-ray today! Click here to get the scoop.
---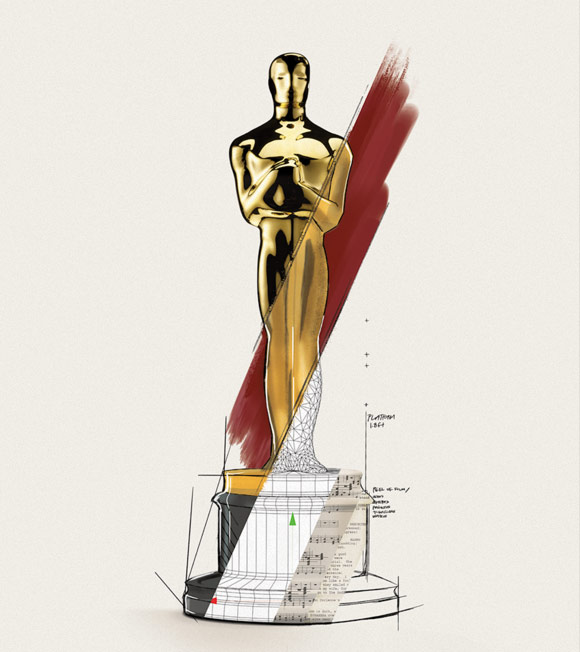 February 9, 2020 | 8 Comments
The Oscars 2020 ceremony has begun and we'll be updating live throughout the night – make sure to check back to see the winners of the 92nd Academy Awards!
---