Luke Cage stars Alfre Woodard, Gabrielle Dennis talk season 2
By Marriska Fernandes on June 7, 2018 | Leave a Comment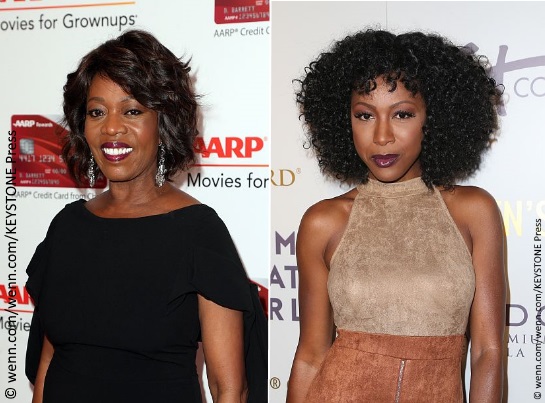 After the exciting, ass-kicking first season of Marvel's Luke Cage, Netflix will be premiering season two of the series, which introduces new villains and more action.
Alfre Woodard reprises her role as Mariah Dillard, while Gabrielle Dennis joins the season as a villain named Tilda Johnson. We chatted with them in Los Angeles about their characters, the political relevance of the show and of course, Luke Cage himself, Mike Colter.
Over half the episodes are directed by women this season. What was it like to be a part of that female energy?
Gabrielle: It's always good. Not even in direction, but we had women in other areas behind the scene. There's this sense of sisterhood and excitement. There's a different energy. As soon as I see a woman behind camera, I go: "Girl Power!" (Laughs) It's true, I say that a lot. I'm hoping one day we'll be at a place where I don't feel the need to feel that excited when I see women behind the camera. For now, it's really exciting.
Alfre: Whenever I'm on a set and I notice a woman in a role that's not a traditional woman's role, I always shout out to them to make a point that the boys hear it. But bottom line, I want the best person always doing whatever the job is. I love the fact that we include everybody, but when it comes down to it, if I'm out to sea, I want the best sailors with me. I would miss all the guys who have been excellent at things. We are striving for access, for opportunity. So we don't just go right to Bob, because Bob is the only name they know. It's like representation of color. On screen, behind the screen, in academies and things, there's no such thing as letting people in because you want the numbers. That's the first pushback you get from people who don't want change. But the reality is, all we are talking about is cast your net wider. There are plenty of people overqualified to be in academies and to fill jobs. Just look across the board and not just in your own little bowling league or whatever men do together (laughs).
Looking at the end of season one, Mariah's storyline took quite a turn. Is she struggling at the start of season two?
Alfre: I don't think she is struggling when we start season two. When the car is driverless and speeding down the hill, I think she jumps into the driver's seat. I think she's heroic for taking control of something that could really get out of hand. There is business in Harlem. It's business that can get lethal if the right person isn't organizing and I think she jumps into that seat. I don't think she's struggling by the time we open season two. I think she's confidently planted in her role.

Luke Cage has a new threat this season. Is that an ally for Mariah or is she going to find herself more aligned with Luke Cage?
Alfre: Mariah has always sensed that part of Luke that's ambivalent about his powers. Anytime there's that wiggle room, an alpha personality is good at getting in there and using that person's strengths for their own means. Her means happen to be for the good of Harlem. I think she'll continue to be an ally, but whether Luke wants her as an ally is the question.
Gabrielle: I find them all crazy, if you ask me (laughs). Being the new girl, I try to find where I can find my allies. She's in this new world, this new space. So figuring out who she can trust and the people she thinks she can trust are the first ones she realizes that she can't. And it's about figuring out where she places these people in her life, because as much as she tries to stay far removed from the drama, it keeps finding its way to her doorstep. There are a lot of manipulators on the show — people have to manipulate to get what they want because you're going up against smart, intelligent people in their own right and you have to find a way to manipulate to get what you want to gain power. I think there's a struggle for power throughout the show. So at the beginning she isn't a great manipulator. Eventually, she has to make a decision on how to play the game. So her biggest ally would be herself.
When season one premiered, there was this political relevance to the show of having a bulletproof black man as the hero. Is there a same political relevance in season two?
Alfre: You know what, it will always be politically relevant to have bulletproof skin if you're a black man. It stays absolutely relevant because life in Harlem and life for African-American people is always topical. You live your life but your very presence is a dilemma for people on how they're going to behave when they see you. But it's the same as real life and that's one of the things fans find exciting. You have to go in a state of denial to not have social relevance at this point.
What makes Mike Colter the perfect standout superhero?
Alfre: First of all, he looks like he's carved out of ebony. So when he frustrates you and says bullshit to you, you can hit him because you can't hurt him. Anytime you hit him on his body, your hand bounces off. He's funny, he's irreverent. He's that guy who doesn't know whether to be good or bad at any moment and he's mischievous. Whether he's the loving daddy or whether he's talking smack and swearing in the dressing room, he never stops talking. Never (laughs.)
Marvel's Luke Cage season two premieres on Netflix on June 22. ~Marriska Fernandes
---
---
---
Similar Articles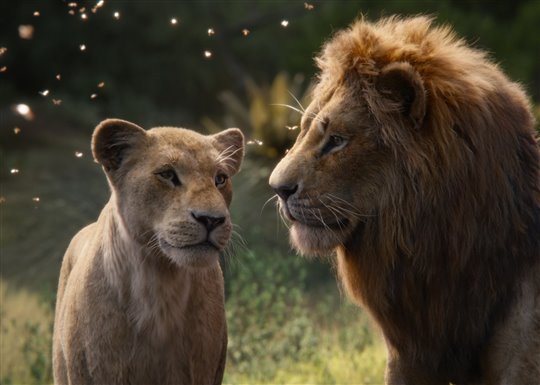 July 18, 2019 | 4 Comments
Disney's The Lion King is a live-action film that brings back the classic animated film in CGI. It's heartfelt and beautifully crafted for all audiences.
---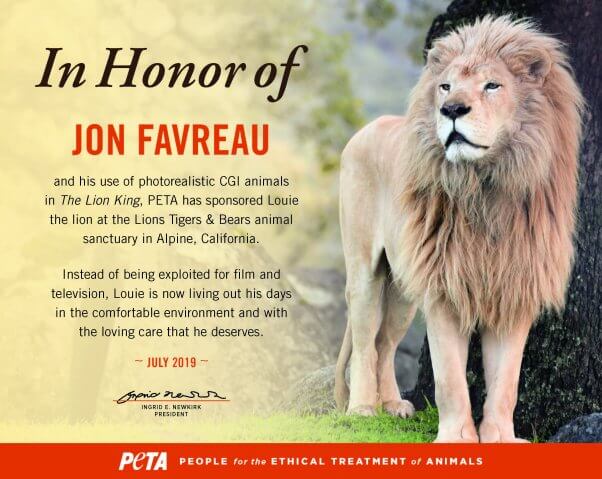 July 17, 2019 | Leave a Comment
The Lion King director Jon Favreau decided to bring to life the beloved characters using CGI instead of real animals, and as such, is being honored by PETA.
---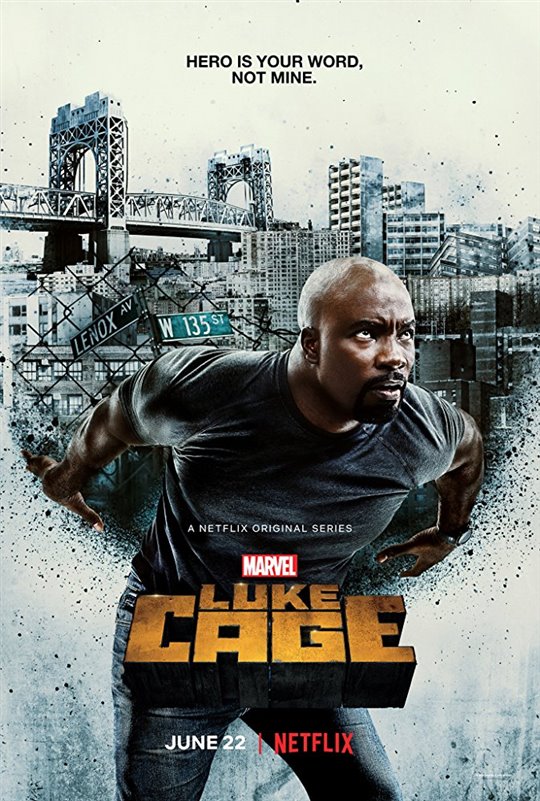 June 21, 2018 | 3 Comments
Marvel's Luke Cage season two starts off on a high note. Luke Cage (Mike Colter) is now a celebrity in Harlem after clearing his name in the last season.
---