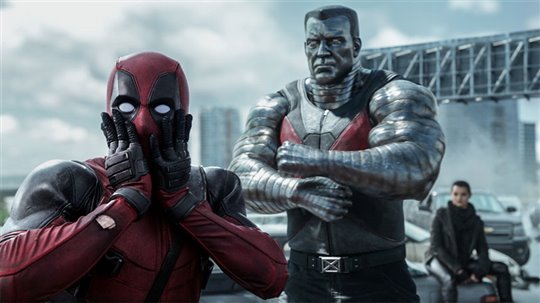 Trevon Maurice Franklin from Fresno, California is in hot water after being arrested this week for uploading the hit film Deadpool to his Facebook page just eight days after the film's theatrical release in February 2016, according to the U.S. Attorney's Office in Los Angeles.
More than five million people have reportedly watched the film from the man's page. Franklin has been charged with copyright infringement and could face up to three years in prison.
The R-rated film starring Ryan Reynolds as the "merc with a mouth" was a huge box office success and took in over $491 million globally in its first two weekends of release. The film's highly anticipated sequel, Deadpool 2, is due to hit theaters March 2, 2018.
With copyright infringement, illegal streaming and downloading a big issue in the entertainment industry, it wouldn't come as a surprise if this case was fully prosecuted.
Let's hope it serves as a lesson to anyone thinking of doing the same thing — a three-year prison sentence is definitely not worth a few free hours of laughs!
Do you think Trevon Maurice Franklin should be charged and sent to prison? Tell us what you think about copyright infringement in the film and TV industry in the comment section below! ~Alexa Caruso