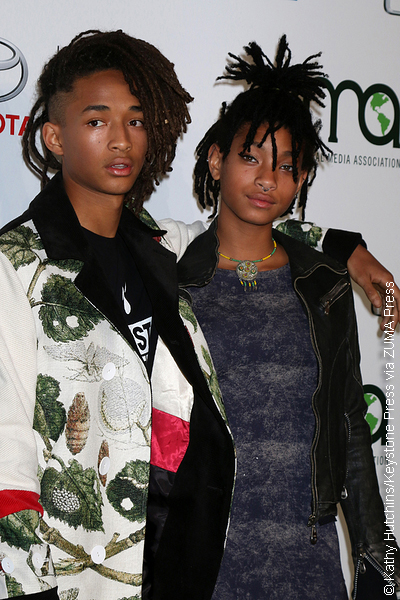 There comes a time in every parent's life when it's time for their kids to transition into adults and leave home. That is no different for Jada Pinkett Smith and her celebrity family.
The actress discussed raising her two teens in an interview with Haute Living, mentioning that Jaden, 18, and Willow, 16, have moved out of their childhood home. She added that she doesn't "have time to miss them."
The children are also very busy, with their profiles in Hollywood rising. Willow has been working on her modeling career, while Jaden was recently shooting a new film in Toronto. Still, the two make time for their parents despite the fact they have flown from the nest.
"Willow loves to call me every day, and even Jaden, when he's away on set, still needs to see Will and I [sic] when he gets homesick," Jada revealed.
Willow and Jaden, who graced the cover of Interview magazine in September 2016, expressed in the magazine how their parents influence them and the strong bond they share as a family.
"Growing up, all I saw was my parents trying to be the best people they could be, and people coming to them for wisdom, coming to them for guidance, and them not putting themselves on a pedestal, but literally being face-to-face with these people and saying, 'I'm no better than you, but the fact that you're coming to me to reach some sort of enlightenment or to shine a light on something, that makes me feel love and gratitude for you.' They always give back what people give to them. And sometimes they keep giving and giving and giving," said Willow.
"I 100 percent agree with Willow on that one," Jaden added. "My parents are definitely my biggest role models. And that's where me [sic] and Willow both pull all of our inspiration from to change the world. It all comes from a concept of affecting the world in a positive way and leaving it better than it was than when we came." ~Brenden Zerihun