The 10 highest-grossing movies at the 2018 box office
By Alexandra Heilbron on December 25, 2018 | 9 Comments


There were so many great movies released this year that audiences came out in droves to watch them. From the latest Avengers installment to a Star Wars prequel, to an entirely unique thriller, here's what topped the 2018 North American box office. ~Alexandra Heilbron
1. Black Panther – This Marvel movie was a huge success, earning a gross domestic total of $700,059,566 in North America. It went on to become the highest-grossing comic book adaptation, with five weekends in a row in the number one spot. The film has been nominated for Best Ensemble at the SAG Awards, and nabbed a Golden Globe nomination for Best Motion Picture, Drama.
Trailer: Black Panther
2. Avengers: Infinity War – The first of two parts, this Avengers movie came in second with a domestic take of $678,815,482 at the North America box office. Although many were disappointed with the ending, they should be happy that the conclusion, Avengers: Endgame, is hitting theaters in just a few months — on April 26, 2019.
Trailer: Avengers: Infinity War
3. Incredibles 2 – After a 14-year wait, fans were thrilled when the animated sequel to the 2004 film  The Incredibles hit the big screen. The sequel took in $608,581,744 at the North American box office and has received a Golden Globe nomination for Best Motion Picture – Animated.
Trailer: Incredibles 2
4. Jurassic World: Fallen Kingdom – This installment brought back Chris Pratt and Bryce Dallas Howard, both of whom were awarded Teen Choice Awards for their roles in the movie. The duo proved to be a success at the North American box office, with the movie earning $416,769,345 and enjoying two weekends in first place.
Trailer: Jurassic World: Fallen Kingdom
5. Deadpool 2 – As the fifth highest-grossing movie of 2018, Deadpool 2 earned a total of $318,491,426 at the domestic box office. That's not including the box office take for the cleaned-up version of the movie, Once Upon a Deadpool, which removed the more colorful language from the film and offered up Fred Savage in scenes reminscent of his participation as a little boy hearing a bedtime story in The Princess Bride.
Trailer: Deadpool 2
6. Dr. Seuss' The Grinch – Featuring Benedict Cumberbatch as the voice of the cynical grump, this animated remake of the beloved classic holiday TV special wound up in sixth place at the 2018 box office with a total domestic take of $265,499,485.
Trailer: Dr. Seuss' The Grinch
7. Mission: Impossible – Fallout – With many critics and fans proclaiming this to be the best film in the Mission: Impossible franchise, it's not surprising the film enjoyed two weekends at the top of the box office. With a domestic take of $220,159,104, it offered up stunts never before done by an actor in a movie and has a SAG Award nomination for Outstanding Action Performance by a Stunt Ensemble.
Trailer: Mission: Impossible – Fallout
8. Ant-Man and The Wasp – This second Ant-Man film brought back the hilarious Paul Rudd as Scott Lang and turned Evangeline Lilly into The Wasp. Taking in a total of $216,648,740 at the North American box office, the film also earned a SAG Award nomination for Outstanding Action Performance by a Stunt Ensemble.
Trailer: Ant-Man and The Wasp
9. Solo: A Star Wars Story – Although there was skepticism about how good Solo: A Star Wars Story would be when the initial directors were replaced by Ron Howard, the latter proved his mastery as a director, with the film winning over Star Wars fans who initially couldn't imagine anyone other than Harrison Ford as Han. In fact, Alden Ehrenreich proved to have just the right amount of swagger to pull off the role. The movie enjoyed two weekends as the box office champ, earning a total of $213,767,512 at the North American box office.
Trailer: Solo: A Star Wars Story
10. Venom – Venom also enjoyed two weekends in the top spot at the weekend box office. Starring Tom Hardy as Eddie Brock, who becomes Venom's human host, the movie earned a domestic total of $213,205,181 in 2018.
Trailer: Venom
Click here to check out our photo gallery of the Top 15 Box Office Hits of 2018.
---
---
---
---
Similar Articles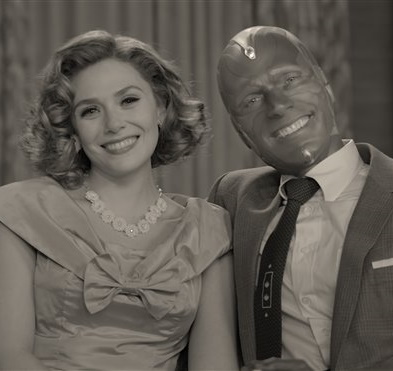 January 15, 2021 | 1 Comment
Marvel's new Disney+ series, WandaVision, starring Elizabeth Olsen and Paul Bettany is bold, refreshing and intriguing. Here's our spoiler-free review.
---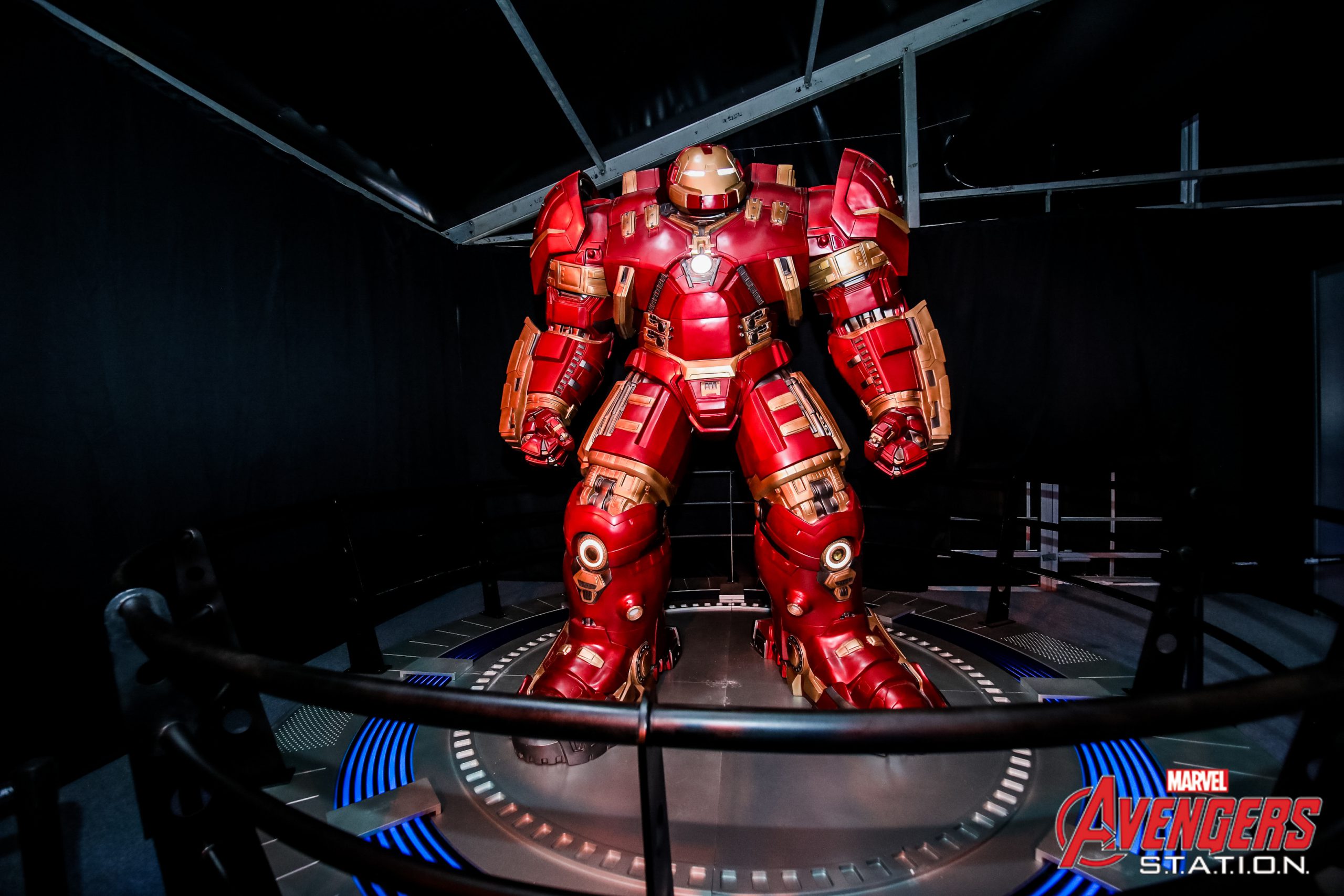 November 16, 2020 | 1 Comment
Marvel's Avengers S.T.A.T.I.O.N. is an international exhibit that has toured around the world. It's coming November 20 to Toronto's Yorkdale Shopping Centre.
---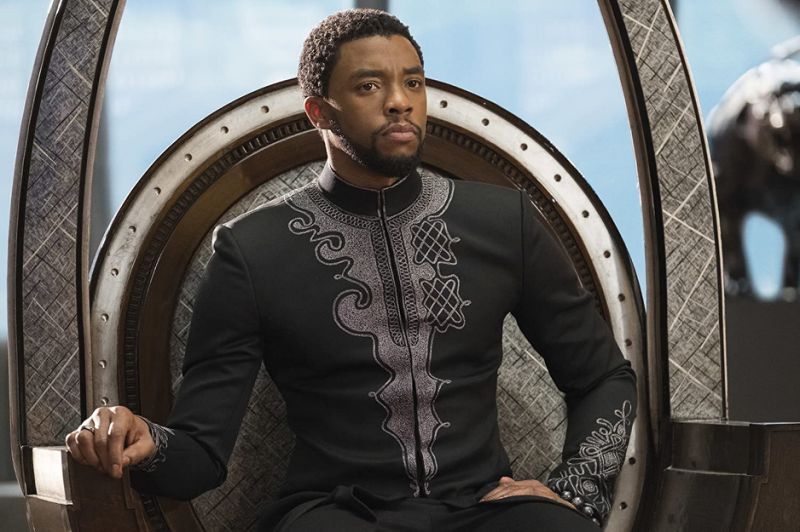 September 3, 2020 | 3 Comments
Tributes of all kinds are pouring in to honor Chadwick Boseman. The Black Panther star died after a four-year-long battle with colon cancer at the age of 43.
---