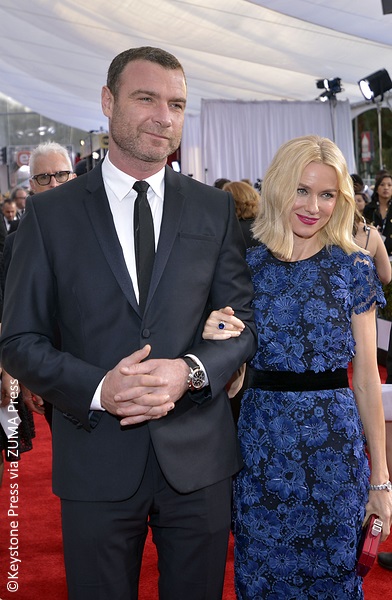 Love is truly dying. Another Hollywood power couple bites the dust.
Naomi Watts and Liev Schreiber, who have been together for 11 years, are separating. They released a joint statement that reads: "Over the past few months we've come to the conclusion that the best way forward for us as a family is to separate as a couple. It is with great love, respect and friendship in our hearts that we look forward to raising our children together and exploring this new phase of our relationship. While we appreciate your curiosity and support, we ask the press to be mindful of our children and respect their right to privacy."
Though never married, the couple have been together since 2005. They have two sons Alexander "Sasha" Pete, 9, and Samuel "Sammy" Kai, 7. They were last seen together at the Toronto International Film Festival for the premiere of their film The Bleeder.
This news comes as a big surprise as the Ray Donovan actor recently spoke to Us Weekly about the secret to their long-term relationship at the Toronto International Film Festival. He revealed: "It's all about patience and we got lucky enough to work together. I think just being kind, patient and having quiet nights in together is the best for us."
This is the second big Hollywood split in a week since news broke of Brad Pitt and Angelina Jolie's divorce.