Netflix and Chills: Original Halloween horror content to stream
By Marriska Fernandes on October 17, 2019 | Leave a Comment
Stream. Scream. Repeat.
Horror fans, hold on to your seats, as Netflix has a spine-chilling list of original films and series to get you in the Halloween spirit.
The Haunting of Hill House: One of my favorite horror series on Netflix, this will give you the chills and is very entertaining from start to finish and it scares you the moment you least expect it to. This is based on the classic gothic horror novel by Shirley Jackson, about five siblings who grew up in the most famous haunted house in America. Click here to read the review and click here to read an interview with series star Carla Gugino.
The Ritual: Based on the 2011 film of the same name, The Ritual takes you on a trip (pun intended) as it follows four friends who reunite for a hiking expedition in the Swedish wilderness and find out they're being stalked by a menacing presence.
Gerald's Game: Directed by Mike Flanagan, this is an adaptation of Stephen King's novel. In their remote lake house, husband and wife Gerald (Bruce Greenwood) and Jessie (Carla Gugino) want to share an intimate evening, but what starts out as a sexy night in quickly turns into a fight for survival after Gerald drops dead, leaving Jessie alone and handcuffed to their bed. While trapped, Jessie is troubled by a terrifying, deformed apparition, whom she initially mistakes for the spirit of her late father.
Bird Box: Within a few days of its release, Bird Box became a worldwide phenomenon. Starring Sandra Bullock, Sarah Paulson and Trevante Rhodes, the movie is a story about an entity that takes on the form of people's worst fears, which has been leading to mass suicides. If you look the entity in the eye, you will be compelled to kill yourself. This film is a treat for horror fans and the cast members all deliver fantastic performances.
The Silence: The world is threatened by terrifying creatures who hunt their human prey by sound. Young, deaf teen Ally Andrews (Kiernan Shipka) and her family seek refuge in a remote haven. Not only do they have to protect themselves from the creatures, but they also have to protect Ally from a cult that wants to take advantage of her deafness.
In the Tall Grass: Based on the novel by Stephen King and his son Joe Hill, this story follows siblings Cal and Becky, who are on a road trip across the country. When they stop at a field of tall grass by a church, Becky hears a child calling out for help. They both enter the field to rescue the boy, but soon realize they cannot escape, as something evil lurks in the grass.
I Am the Pretty Thing that Lives in the House: A guaranteed hair-raiser, this film will haunt you, especially if you're watching it alone at home. A young nurse named Lily (Ruth Wilson) is hired to care for Iris Blum (Paula Prentiss), an elderly woman and a best-selling author of ghost stories. Iris has opted to live out her last days in her country manor, a home that also houses a horrific ghost story of its own.
Apostle: In 1905 London, prodigal son Thomas Richardson returns home, only to learn that his sister is being held for ransom by a religious cult. Determined to get her back at any cost, Thomas travels to the island where the cult lives. He meets the cult leaders, learns about blood sacrifices and soon uncovers a sinister secret.
Chilling Adventures of Sabrina: Sabrina Spellman (Kiernan Shipka) is a half-witch, half-human who has to choose whether she wants to be a full witch or a full mortal, with none of the powers she's enjoyed to date. The two seasons are entertaining and only a bit scary. This series is certainly darker than the Sabrina you know from the Archie Comics and from the earlier sitcom.
Marianne: This eight-episode French horror series tells the strange tale of a horror novelist who is taking a break from working on her latest novel. However, she soon finds out that the witch from her book exists in the real world, and she won't allow her to stop writing.
Have a spooky Halloween! ~Marriska Fernandes
---
---
---
Similar Articles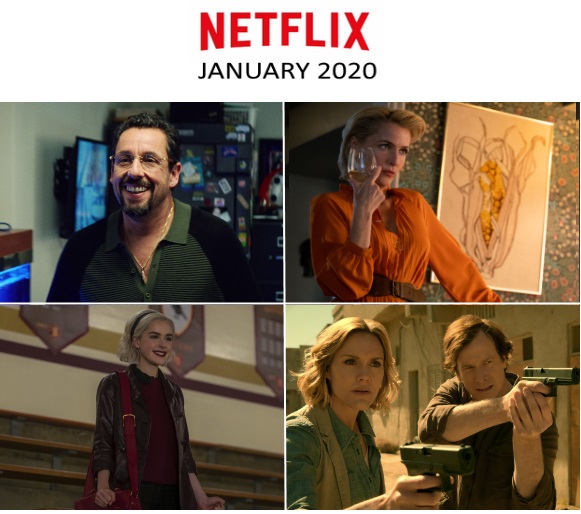 December 20, 2019 | Leave a Comment
From Uncut Gems to Chilling Adventures of Sabrina: Part 3, January 2020 has a lot of interesting films and series to watch to your heart's content. Click here for more!
---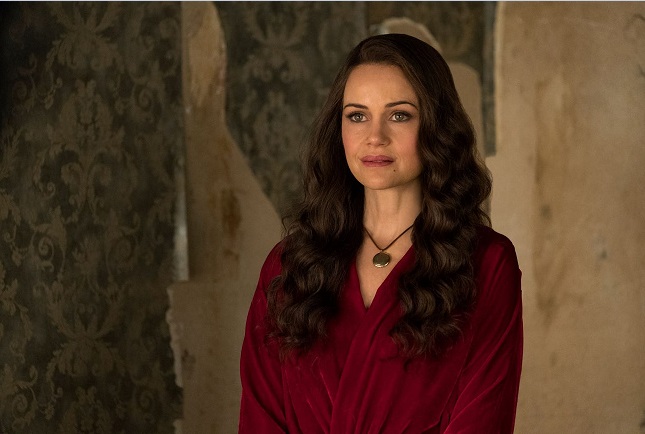 October 16, 2019 | Leave a Comment
Carla Gugino, who stars as Olivia Crain on The Haunting of Hill House, talks about her role, working with creator Mike Flanagan and her ghost experience on set.
---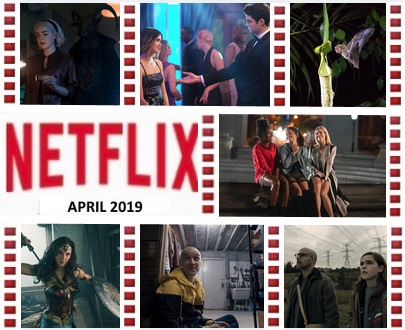 March 25, 2019 | 1 Comment
We have a list of the new original shows and films that will be on Netflix in April and classic theatrical favorites. Click here for your April Netflix guide.
---