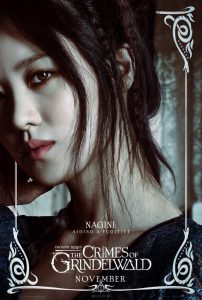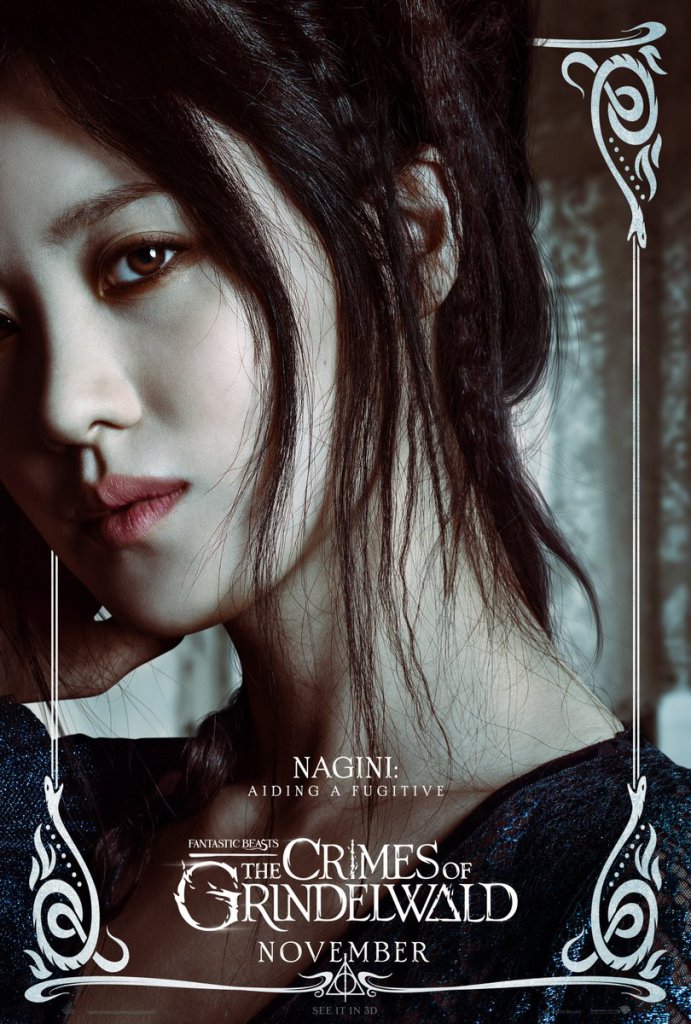 The recently released trailer for Fantastic Beasts: The Crimes of Grindelwald has officially confirmed speculations that the human version of Voldemort's beloved snake, Nagini, will finally be making her long-awaited film debut. However, this big reveal has also been met with controversy after claims that the casting choice for the actress is racially insensitive.
In the trailer for the sequel to the 2016 fantasy film Fantastic Beasts and Where to Find Them, the second installment in the Harry Potter prequel series, we see a brief shot of a young Asian woman standing inside a cage. As the name "Nagini" is whispered, she quickly transforms into a snake. Following the clip's release, fans have taken to social media to suggest how problematic it is to cast an Asian actress in the role of a cursed girl who will eventually become slave to Lord Voldemort.
Young adult author Ellen Oh expressed her displeasure on Twitter. She began by saying it was the Harry Potter book series that made her want to become a writer and then explained her issue with the casting choice has to do with poor representation in Hollywood.
I feel like this is the problem when white people want to diversify and don't actually ask POC how to do so. They don't make the connection between making Nagini an Asian woman who later on is the pet of a white man. So I'm going to say it right now. That shit is racist.

— Ellen "Call Me General" Oh (@ElloEllenOh) September 25, 2018

While others have shared Oh's sentiments, Nagini actress Claudia Kim recently spoke with Entertainment Weekly about her role and said fans of the wizarding world will enjoy this new glimpse into the life of human Nagini before she became embroiled in Voldemort's plot.
"It will be so interesting to see another side of Nagini," Kim said. "You've only seen her as a horcrux. In this, she's a wonderful and vulnerable woman who wants to live. She wants to stay a human being and I think that's a wonderful contrast to the character."
Author J.K. Rowling has answered some fan questions on Twitter regarding the big reveal and has explained Nagini is not an Animagus, like Peter Pettigrew, but actually a Maledictus.
"The slow transformation into a beast is beyond their control, but they aren't destined to be evil," Rowling clarified. "The Maledictus carries a blood curse from birth, which is passed down from mother to daughter."
In response to one fan's tweet about Nagini's race in the film, Rowling responded that this particular species of snake is Indonesian.
The Naga are snake-like mythical creatures of Indonesian mythology, hence the name 'Nagini.' They are sometimes depicted as winged, sometimes as half-human, half-snake. Indonesia comprises a few hundred ethnic groups, including Javanese, Chinese and Betawi. Have a lovely day 🐍

— J.K. Rowling (@jk_rowling) September 26, 2018

This isn't the first bout of controversy to follow the new Fantastic Beasts film. The decision to cast Johnny Depp as Grindelwald was highly criticized following the domestic abuse allegations that came out against the actor in 2016. In a statement released by Warner Bros. following the controversy, they announced they would proceed with Depp in the role as Grindelwald in "this and future films." ~Caitlyn Clancey