New movies in theaters – Fantastic Beasts, The Edge of Seventeen and more
By Tribute on November 18, 2016 | 3 Comments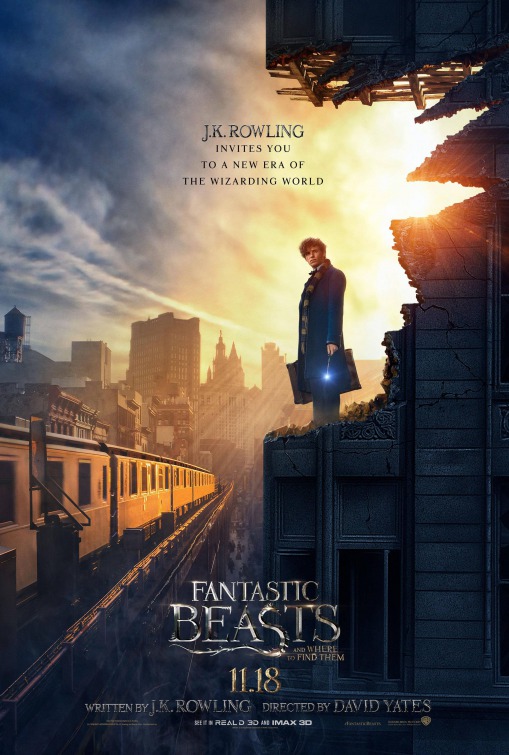 The holidays are fast approaching, and while it's reportedly "the most wonderful time of the year," it's also a time of incredible financial and familial strain. So, if you want to stay sane this holiday season, it's more important than ever to appreciate the small things — like sitting back, relaxing, and checking out one of the super-entertaining 12 movies opening this weekend.
The long-anticipated Harry Potter spin-off Fantastic Beasts and Where to Find Them is surely aiming to dethrone two-weekend champ Doctor Strange, and based on the sheer amount of Tumblr, Instagram, and Twitter posts eagerly anticipating the fantasy flick, it looks like it might just pull it off.
The next film looking for a piece of the box office pie is the war drama Billy Lynn's Long Halftime Walk, which is directed by Ang Lee and features an ensemble cast including Kristen Stewart, Chris Tucker, Garrett Hedlund, Steve Martin, Vin Diesel and newcomer Joe Alwyn.
Three big films to come out of this year's TIFF — the teen dramedy The Edge of Seventeen, the sports biopic Bleed for This, and the psychological drama Nocturnal Animals, are also all hitting theaters today — and are sure to tickle a bit of your awards season fancy. Take a look at all the latest films hitting the big screen below! ~Shelby Morton
Fantastic Beasts and Where to Find Them- Seventy years before Harry Potter reads writer Newt Scamander's (Eddie Redmayne) book in school, the author enjoys adventures in New York's secret community of witches and wizards. The spinoff film takes place in 1926, as Newt travels the globe to find and document magical creatures. But after completing a global excursion and arriving in New York for a brief stopover, his misplaced magical case leads to the escape of some of Newt's fantastic beasts in the No-Maj (American equivalent of "Muggle") world. In theaters nationwide today, Fantastic Beasts is based on the novel written by famed Harry Potter author J.K. Rowling. Click here for showtimes.
Trailer: Fantastic Beasts and Where to Find Them
Billy Lynn's Long Halftime Walk- Billy Lynn (Joe Alwyn), 19, is sent home to Texas after a heroic act in Iraq. Along with seven fellow soldiers, they go on a two week "Victory Tour" of the States. As the tour unfolds, Billy increasingly becomes more disenchanted with how war heroes are treated. Through various flashbacks, culminating at the halftime show of a Thanksgiving Day football game with a performance by Destiny's Child, we discover secrets from Billy's past and exactly what happened to him and his Bravo Squad while in Iraq. This drama is available nationwide today. Click here for showtimes.
Trailer: Billy Lynn's Long Halftime Walk
The Edge of Seventeen- Opening in theaters everywhere today, this dramedy follows high school student Nadine (Hailee Steinfeld), who feels like she's all alone in the world. Her mother doesn't understand her and her older brother Darian (Blake Jenner), who's popular and handsome, doesn't seem to have a care in the world. When Krista (Haley Lu Richardson) becomes her best friend, things change for the better. Years later, the two are juniors in high school. When Krista and Darian begin dating, Nadine, who already felt awkward and unpopular, feels more alone than ever. When her classmate Erwin (Hayden Szeto) is nice to her, it gives Nadine an unexpected friendship and a glimmer of hope that her life in high school might not turn out to be as wretched as she'd feared. Click here for showtimes.
Trailer: The Edge of Seventeen
Bleed for This- Based on the inspirational true story of one of sport's most incredible comebacks and out in theaters across Canada today, the film follows Rhode Island native Vinny Pazienza (Miles Teller), a five-time world boxing champion and colorful brawler nicknamed "The Pazmanian Devil." Throughout his career, Vinny won several matches. But in 1991, one month after he won the light middleweight championship title, he broke his neck in a devastating car accident and was told he would never walk again. Under the tutelage of coach Kevin Rooney (Aaron Eckhart), however, Vinny waged an epic return to boxing, much to the concern of his parents Louise and Angelo (Katey Sagal and Ciarán Hinds). Click here for showtimes.
Trailer: Bleed for This
Nocturnal Animals- Susan (Amy Adams), receives a package from her ex-husband Tony (Jake Gyllenhaal), whom she left 20 years earlier. Inside is a book manuscript called "Nocturnal Animals," which he notes that she inspired him to write, and he asks for her opinion about it. Left alone in her mansion while her current husband is away on a business trip, Susan quickly becomes obsessed with the script, which revolves around a man whose family vacation turns deadly after his wife and daughter are abducted. Susan interprets the violent thriller as a secret threat of symbolic revenge, and finds herself recalling her past marriage, while confronting some dark truths about herself in the psychological drama Nocturnal Animals, opening in select cities today. Click here for showtimes.
Trailer: Nocturnal Animals
London Road- It's 2006 and the town of Ipswich in England has become the hunting grounds of a serial killer. The bodies of five women have been found, sending the community into crisis mode. Life in the town and how they deal with the murders is seen through the eyes and voices of an eclectic group of people including cab driver Mark (Tom Hardy), single mother Julie (Olivia Colman), and a young schoolgirl (Eloise Laurence). Directed by Rufus Norris, London Road is available in Toronto, Montreal and Vancouver today. Click here for showtimes.
Trailer: London Road
Elle- When successful businesswoman Michele Leblanc (Isabelle Huppert) opens the sliding door of her home to let her cat in, a masked man in black forces his way in and violently rapes her. At first in denial, she tries to hide the assault from others. When she finally tells her friends what happened, it becomes clear the assault has left her with emotional scars. She has all the locks changed, learns how to handle a gun, and has one of her employees hack into the staff's personal computers. When Michele finds out the identity of her attacker, she begins to stalk him, determined to get revenge. Based on the novel Oh… by Philippe Djian, Elle opens in Toronto and Montreal today. Click here for showtimes.
Trailer: Elle
The Birdwatcher– When Saffron (Camille Sullivan), a social worker and single mother of two, is diagnosed with terminal cancer, she worries about what will happen to her kids in the foster care system in the Canadian drama The Birdwatcher, opening in Toronto. After a drawn-out search and no one else to turn to, she tracks down her birth mother (Gabrielle Rose), who gave her up for adoption years before. Saffron attempts to reconnect with her estranged mother — a reclusive ornithologist named Birdy, in the hopes of finding a stable home for her two children after she's gone. Click here for showtimes.
Trailer: The Birdwatcher
Being 17- Being 17 opens in Toronto today and in Vancouver on December 23. Damien (Kacey Mottet Klein) and Thomas (Corentin Fila) are two teenagers from very different upbringings who go to the same high school but can't stand each other. They bicker and are physically violent with each other. Thomas, a loner, is adopted when his mother falls ill. When circumstances lead Damien's mother Marianne (Sandrine Kiberlain) to invite Thomas to live with them, the young men are forced to co-exist and work through their emerging attraction and complicated desires. Click here for showtimes.
Trailer: Being 17
Aynabaji- In Aynabaji, Ayna (Chanchal Chowdhury) desperately wants to become an actor, but the limited society in which he lives does not allow him to follow this dream. Rather than give up altogether, he enters the prison system to "act" as real-life rich and powerful convicts in order to make ends meet. When Ayna meets and falls in love with a beautiful woman, he decides to give up his corrupt profession. But his last performance proves to be more dangerous than he had anticipated, throwing him even deeper in the clutches of the criminal element. This crime thriller is available in limited release today. Click here for showtimes.
Trailer: Aynabaji
Force 2- In this sequel to 2011's Force, tough former cop Yashvardhan, known as "Yash" (John Abraham), is back, this time teaming up with RAW Agent KK (Sonakshi Sinha) to bring down Shiv, a mastermind terrorist who orchestrated the assassinations of three RAW agents across Asia. Directed by Nishikant Kamat, Force 2 opens in select cities today. Click here for showtimes.
Trailer: Force 2
---
---
---
---
Similar Articles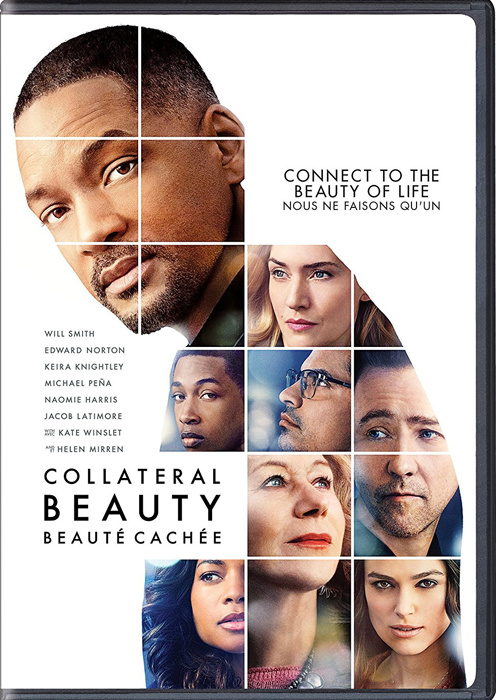 March 14, 2017 | 1 Comment
If you need a distraction from the cold winter blues, be sure to check out the list of new DVDs this week. These thrilling dramas will keep you thinking!
---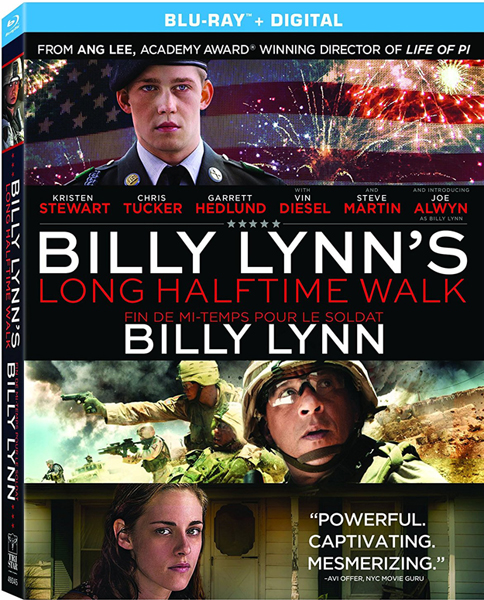 February 14, 2017 | Leave a Comment
This week offers a great selection of DVDs and Blu-rays, including Oscar Best Picture nominee Arrival, Billy Lynn's Long Halftime Walk, Priceless and more.
---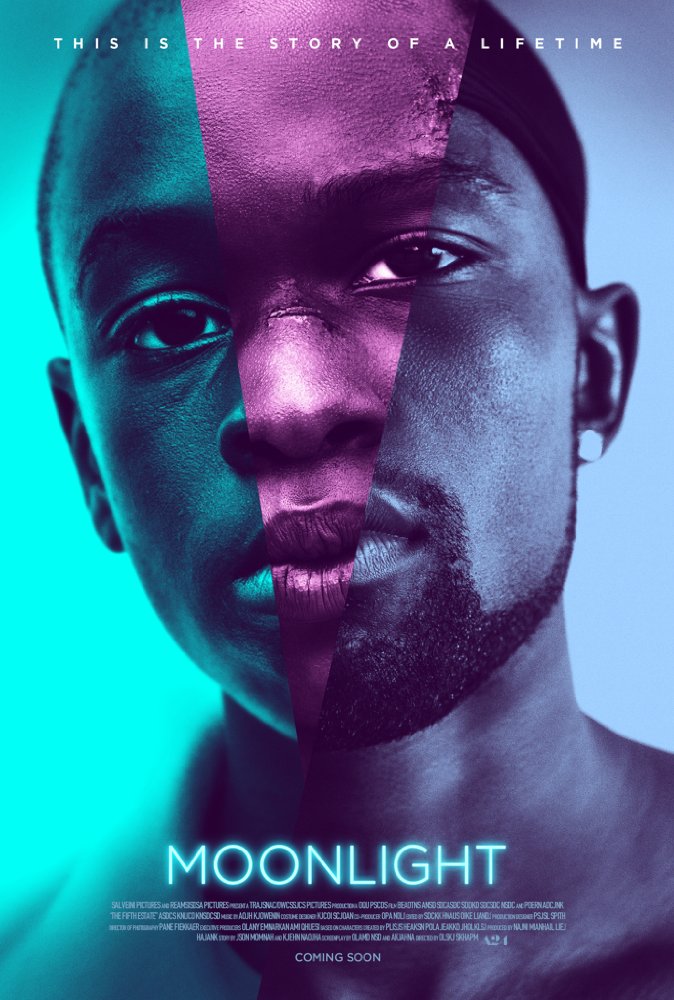 November 29, 2016 | 3 Comments
The coming-of-age drama Moonlight was the star of the show at last night's Gotham Awards, winning Best Feature, Best Screenplay, and Best Ensemble Cast.
---