New movies in theaters – Instant Family and more
By Marriska Fernandes on November 16, 2018 | Leave a Comment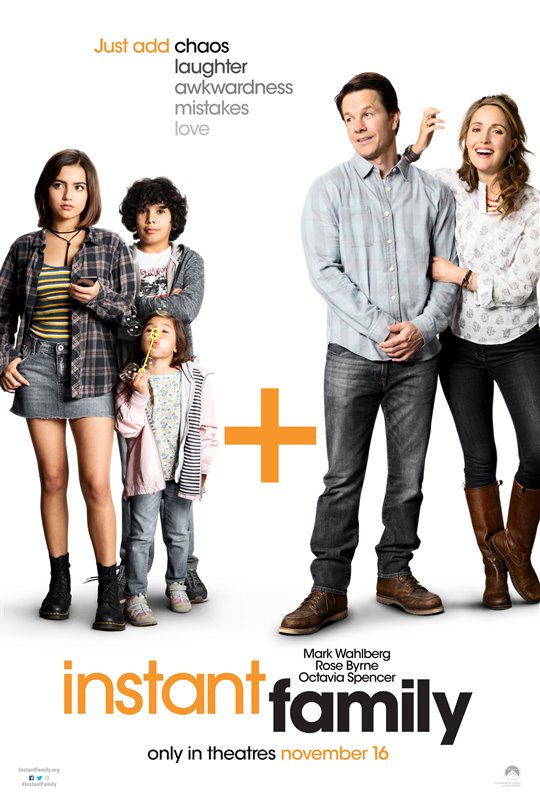 Bringing all the magic this weekend is the Fantastic Beasts sequel for all the Harry Potter fans. Comedy lovers can also check out the flick Instant Family, starring Mark Wahlberg. Check out what's playing across Canada below. ~Marriska Fernandes

Instant Family – Ellie (Rose Byrne) and her husband Pete (Mark Wahlberg) would like to be foster parents. Pete likes the idea of having an older child, so they attend a foster fair where they meet a sassy teenager named Lizzy (Isabela Moner). They take an instant liking to the girl but find out she has two younger siblings, Juan (Gustavo Quiroz) and Lita (Julianna Gamiz), who would have to come with her. At first reluctant, Pete and Ellie agree to take all three, but quickly find their hands full with the rambunctious kids.
Click here for showtimes.
Trailer: Instant Family 
Fantastic Beasts: The Crimes of Grindelwald – While dark wizard Gellert Grindelwald (Johnny Depp) is being transferred from prison in the United States to one in England in order to stand trial for his crimes, he escapes and heads to Paris, where he begins to put a plan in motion to raise pure blood wizards who will rule over all non-magical beings. In an effort to thwart Grindelwald's plans, Albus Dumbledore (Jude Law) enlists his former student Newt Scamander (Eddie Redmayne), who agrees to help, unaware of the dangers that lie ahead.
Click here for showtimes.
Trailer: Fantastic Beasts: The Crimes of Grindelwald 
Widows – When Harry Rawlins (Liam Neeson) and his crew steal $2 million from local Chicago hood/wannabe politician Jamal Manning (Brian Tyree Henry), the heist goes wrong, leaving Harry and his men dead. Manning wants his money back, so he and his brother Jatemme (Daniel Kaluuya) go to Harry's widow, Veronica (Viola Davis) and threaten her to return the money or else. Veronica rounds up the widows of Harry's gang, including Alice (Elizabeth Debicki), Linda (Michelle Rodriguez) and Belle (Cynthia Erivo), and offers them a deal. She has Harry's detailed journal of his heists, including the next one on his list. She offers them a split of $3 million if they'll help her pull off the $5 million heist Harry had planned.
Click here for showtimes.
Trailer: Widows
The Ballad of Buster Scruggs – Ranging from absurd to profound, these Western vignettes from the Coen brothers follow the adventures of outlaws and settlers on the American frontier. Opens in Toronto and streaming globally on Netflix.
Click here for showtimes.
Trailer: The Ballad of Buster Scruggs
A Private War – Marie Colvin (Rosamund Pike), one of the most celebrated war correspondents of our time, is an utterly fearless and rebellious spirit, driven to the frontlines of conflicts across the globe to give voice to the voiceless, while constantly testing the limits between bravery and bravado. After being hit by a grenade in Sri Lanka, she wears a distinctive eye patch and is still as comfortable sipping martinis with London's elite as she is confronting dictators. Colvin sacrifices personal relationships, instead focusing on her work, which takes a toll on her. Her mission to show the true cost of war leads her — along with renowned war photographer Paul Conroy (Jamie Dornan) — to embark on the most dangerous assignment of their lives in the besieged Syrian city of Homs. Opens today in Toronto, Vancouver and Montréal and wide on November 23.
Click here for showtimes.
Trailer: A Private War
Searching for Ingmar Bergman – Internationally renowned director Margarethe von Trotta takes a closer look at famed Swedish director Ingmar Bergman's life and work. His film legacy is also discussed with Bergman's closest collaborators, both in front and behind the camera, as well as a new generation of filmmakers. The documentary presents key scenes, recurring themes in his films and his life, and journeys to the places at the center of Bergman's creative achievement and the focal points of his life such as the Royal Dramatic Theatre in Stockholm, locations and landscapes from his masterpieces, and the stations from his career in Sweden, France and Germany. Opens today in Vancouver and Edmonton and on December 7 in Toronto.
Click here for showtimes.
Trailer: Searching for Ingmar Bergman
---
---
---
Similar Articles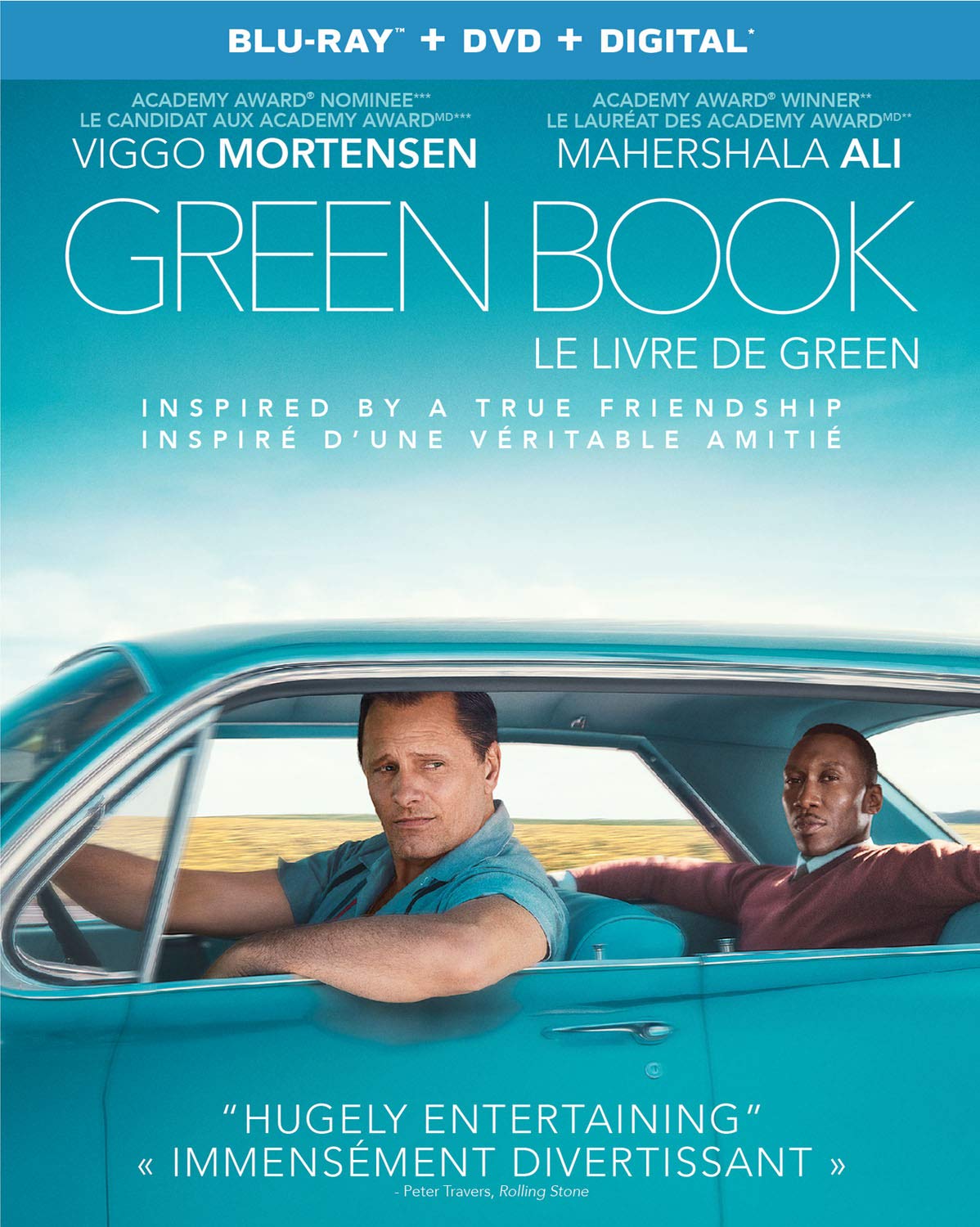 March 12, 2019 | Leave a Comment
Click to see which films are releasing today on DVD and Blu-ray, including the Best Picture Oscar-winner Green Book starring Mahershala Ali and Viggo Mortenson.
---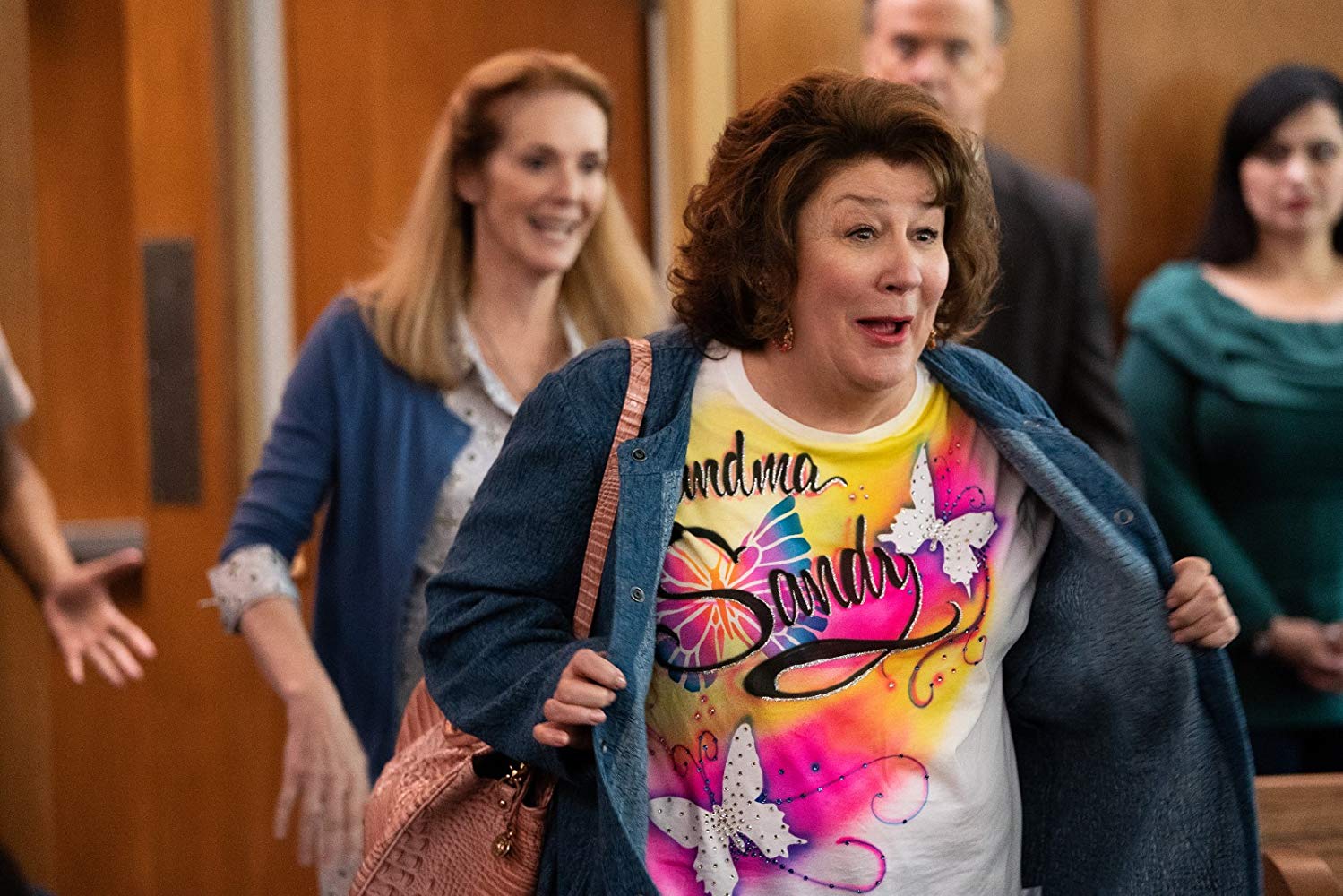 March 5, 2019 | 2 Comments
We had the opportunity to talk to Emmy award-winning actress Margo Martindale about her role as the bigger-than-life Grandma Sandy in the movie Instant Family!
---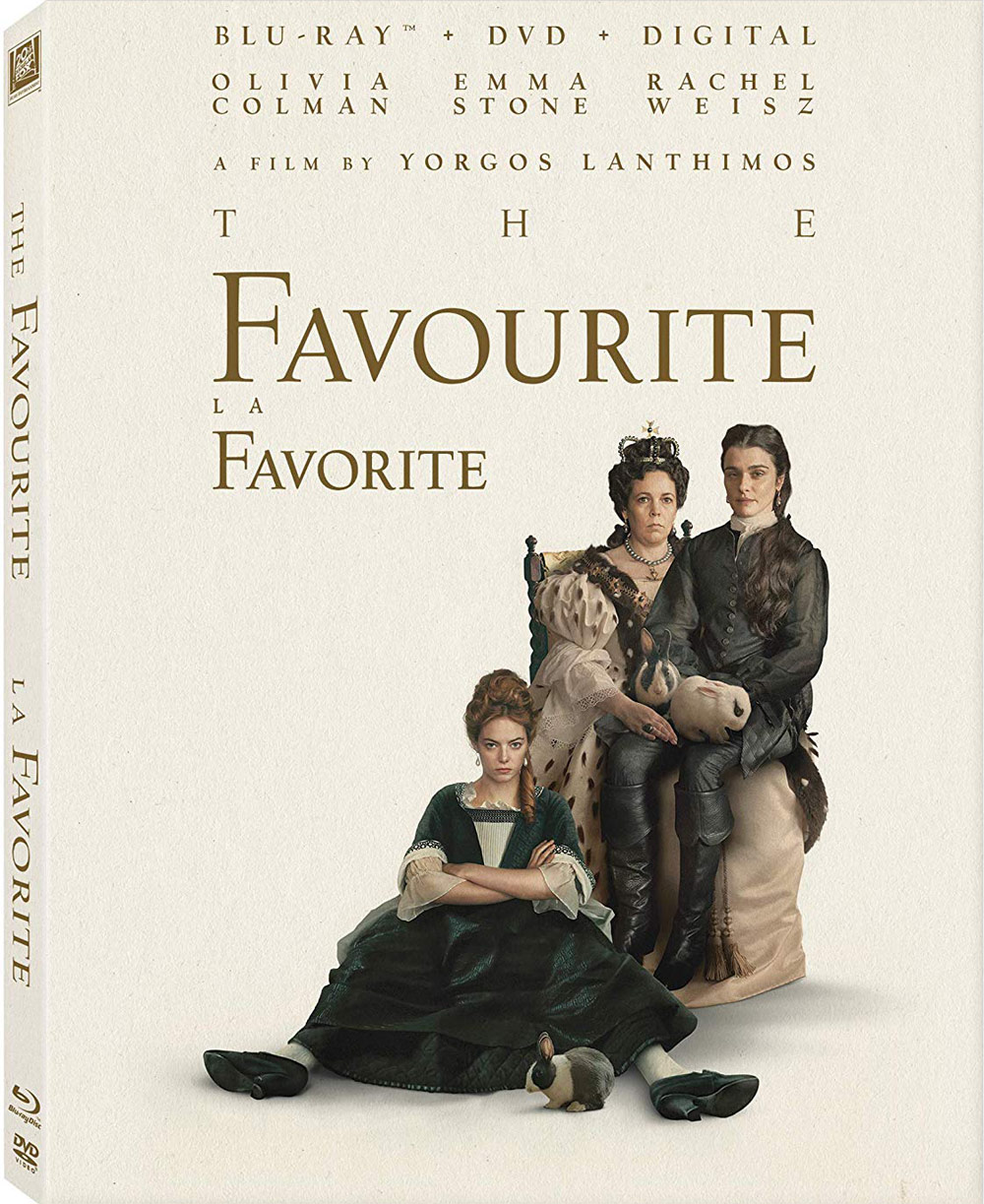 March 5, 2019 | 2 Comments
Six new films release on Blu-ray and DVD today, including Creed II starring Michael B. Jordan, Instant Family starring Mark Wahlberg and two Oscar winners.
---