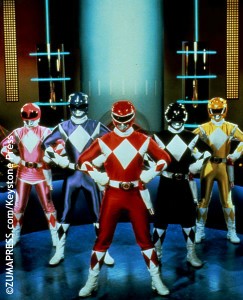 A fan-made Power Rangers short film that went viral on YouTube and Vimeo this week could be facing legal action.
The hyper-violent, 14-minute video, which was hosted by Vimeo, was removed by the website citing copyright issues just a few hours after the site gave the film a "Staff Pick" accolade. A version of the film remains on YouTube where it has had more than 5.75 million views since it was posted online on Monday.
Joseph Kahn, the director of the film has claimed that he is being harassed by Haim Saban who owns the rights to the Mighty Morphin Power Rangers.  Lionsgate is currently working on their own reboot of the franchise, with a July 2016 target for the release of the film. Joseph is a music video director and the short film is produced by Adi Shankar, who has produced several films including Lone Survivor and A Walk Among The Tombstones.

Joseph defended his short film on Twitter, saying: "Every image in Power/Rangers is original footage. Nothing was pre-existing."
In other tweets, he defended his film, adding, "There is no copyrighted footage in the short. I am not making any money on it, and I refuse to accept any from anyone. It was not even Kickstarted, I paid for it myself. This was made to be given away for free. It is just as if I drew a pic of 'Power Rangers' on a napkin and I gave it to my friend. Is it illegal to give pic I drew of a character on a napkin to someone for free? No."
*Warning – This film contains violence and is not suitable for a young audience.