Scarlett Johansson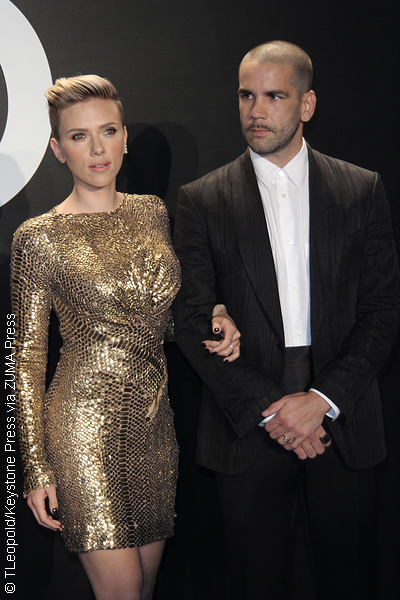 and her second husband, French journalist Romain Dauriac, have called it quits.
The former couple met in 2012 and were married during a private ceremony in October 2014 in Philipsburg, Montana. They have one child together, two-year-old daughter Rose Dorothy.
Hints of the breakup were spotted early, as keen observers pointed out that Scarlett's wedding ring was absent when she gave a moving speech in support of Planned Parenthood at the Women's March on Washington last week.
However, just one day after the news of the split broke, the two attended an art exhibition together in New York City on Wednesday night (Jan. 25, 2017).
Scarlett and Romain both seemed to be in good spirits, posing for photos with friends at the Simon Lee Gallery event, where Romain was one of the organizers.
A source who knows Romain told People, "I've been expecting this for some time. Romain and Scarlett has never made sense to me. They aren't equals. There's always been something wrong with this picture."
This will not be the first divorce for Scarlett — the actress was previously married to Deadpool star Ryan Reynolds from 2008 to 2011. ~Ashleen Grange