Sean Penn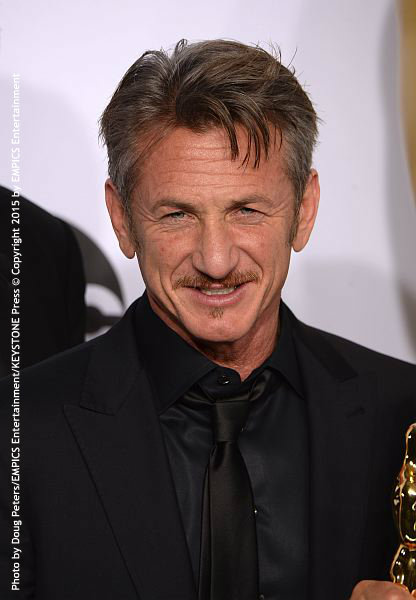 , who once criticized his friend Nicolas Cage for appearing in big budget action films, is now starring in one of his own.
At 54, the actor is joining the ranks of "older" stars like Liam Neeson and Harrison Ford in the type of film that he has called "geri-action."
But Sean insists his new film The Gunman is different from other action films, more realistic.
"It's a different kind of movie because many of these things are kind of wink-at-the-audience movies, and this is more straight line. There were a lot of consequences to the violence," he said in an interview with Jim Slotek for Sun Media.
"It appealed to me in a way that a lot of action movies haven't appealed to me, because the consequences of violence were present throughout, and yet that didn't seem to create a ponderous weight on the energy of the picture."
The film is based on the 1981 novel The Prone Gunman by Jean-Patrick Manchette, about an assassin wanting to get out of the killing game. The film version has been changed from the Cold War era to the ongoing conflict in the Democratic Republic of the Congo.
Sean plays Jim Terrier, a sniper on a mercenary assassination team who poses as security for an NGO in the Democratic Republic of the Congo, but is actually paid by an oil company to assassinate a government official. As such, Terrier finds himself literally triggering a genocidal civil war. Years later he is still trying to redeem himself by doing humanitarian work, but, as Penn has pointed out, violence has its consequences.
The film adaption was co-written and produced by Penn. It is directed by Pierre Morel, whose film Taken established Liam Neeson as a middle-aged action star.
Penn's next Hollywood project is directing The Last Face, which takes place in a setting similar to that of The Gunman. The cast includes Gunman costar Javier Bardem and Sean's real-life girlfriend, Charlize Theron.
The Gunman opens in theatres this Friday, March 20. ~Suzanne Coolen